Favourite Tools
Baby Names
Week by Week
I'm expecting a baby!
I would love to know what's happening to my baby every week.
My due date is...
Your Voice
Can loving children unconditionally help to raise them into happy individuals?
Communities
Newly Added
Have a look at our recently added channels with whole lot of information on dealing with various issues of parenting and raising children. Find how this newly added stuff can help you to deal with numerous parenting issues.
Raising a Gentleman
Instilling good values and virtues in boys is essential for raising them as gentlemen. Find tips for raising gentlemen.
This Week in the Spotlight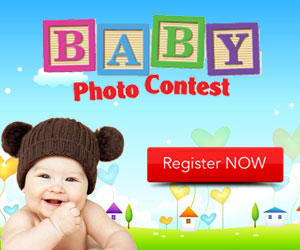 BABY PHOTO CONTEST
Congratulation to the Contest Winners of May 16th to 30th, 2021!
Baby Photo Contest Results May 16th to 30th, 2021

Most Popular Award Winner

Cookie
(Baby #10)
May 16th to 30th, 2021

Popular Award Winner

Ishaani
(Baby #1)
May 16th to 30th, 2021

Critics Award Winner

Ojasvi
(Baby #14)
May 16th to 30th, 2021, 2021
Baby Photo Contest:
June 1st to 15th, 2021
17 Adorable Babies
Three will be the winners.
The choice is yours.

Looking for a photo

Register for a contest!
To enter your baby's photo for the contest,
Click here
BABY VIDEO CONTEST
Congratulation to the Contest Winners of Baby Video Contest
Baby Video Contest Results for the Contest for 1st July 2020 to 28th February 2021
Coloring Page Contest
MOM & ME PHOTO CONTEST
Congratulation to the Contest Winners of May 2021
Mom & Me Photo Contest Results May 2021
PARENTING CHANNELS
ARTICLES IN FOCUS
Better communication can strengthen the parent-child bonding. Find tips to communicate better with your child.

Why is it necessary to communicate effectively with children? How can communication gap hamper parent-child relationship? What ways can parents follow to prevent communication gap?

Channel in Focus
Women's Health

Related Articles
Beauty Buzz
Do you love silky and shiny hair? Conditioning is a must to get silky hair. Read on to learn a step-by-step process of
hair conditioning
.

Just for Kids

Rhyme Time
Has your child just started learning nursery rhymes? Teach short and sweet nursery rhyme
Baa Baa Black Sheep
to her right away.

Story Time
Take a tour of the magic world with your little wonder. Read a fascinating story about the
Magic Beads
right here.

Recent Listing
Today's Recipe
Shakarkandi Fruit Chaat
Enjoy a delicious Fruit Chaat made with Shakarkandi or Sweet Potato. Find its quick recipe right here.
Know More

Calorie Counter
Calorie Cou...
more
Healthy Cooking
Cooking ...
more
Ask an Expert
Join a Due Date & Baby Club
Share your thoughts with other expecting parents.

When are you due?


------------------------

Find support and discuss issues.
Your child was born in...