Favourite Tools
Baby Names
Week by Week
I'm expecting a baby!
I would love to know what's happening to my baby every week.
My due date is...
Your Voice
Can loving children unconditionally help to raise them into happy individuals?
Communities
Newly Added
Have a look at our recently added channels with whole lot of information on dealing with various issues of parenting and raising children. Find how this newly added stuff can help you to deal with numerous parenting issues.
Parenting Mistakes
Ignoring certain parenting mistakes can hamper child's development. Read about 5 parenting mistakes which you should never ignore.
This Week in the Spotlight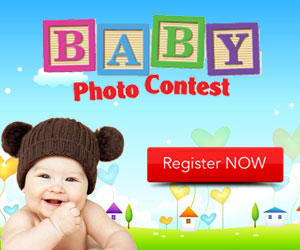 BABY PHOTO CONTEST
Congratulation to the Contest Winners of July 16th to 31st, 2020!
Baby Photo Contest Results July 16th to 31st, 2020

Most Popular Award Winner

Laasya
(Baby #13)
July 16th to 31st, 2020

Popular Award Winner

Rakshan
(Baby #16)
July 16th to 31st, 2020

Critics Award Winner

Priyansu
(Baby #37)
July 16th to 31st, 2020
Baby Photo Contest:
August 1st to 15th, 2020
36 Adorable Babies
Three will be the winners.
The choice is yours.

Looking for a photo

Register for a contest!
To enter your baby's photo for the contest,
Click here
BABY VIDEO CONTEST
MOM & ME PHOTO CONTEST
Congratulation to the Contest Winners of June 2020
Mom & Me Photo Contest Results June 2020
PARENTING CHANNELS
ARTICLES IN FOCUS
Are you looking for modern names for your little bundle of joy? Find list of top modern baby boy names right here.

How to find a modern baby boy name? Which are the most trending baby boy names for this year? What challenges do parents face while choosing the right name for babies?

Channel in Focus
Dyslexia in Children

Types of Dyslexia in Children

Related Articles
Beauty Buzz
Choosing the
right lipstick shade
is a daunting task. Find beauty tips for choosing the lipstick shade which is made just for you.

Just for Kids

Rhyme Time
Is '
Humpty-Dumpty
' your child's favourite? Sing this popular nursery rhyme for your little wonder. Find its lyrics right here.

Story Time
Do you want to have a fun reading session with your child? Read story of the
clever monkey and the wicked
crocodile right away.

Recent Listing
Today's Recipe
Asian Coconut Rice
Here is a mouthwatering recipe called Asian Coconut Rice laden with richness of coconut milk just for you. Try this recipe today.
Know More

Calorie Counter
Calorie Cou...
more
Healthy Cooking
Cooking ...
more
Ask an Expert
Join a Due Date & Baby Club
Share your thoughts with other expecting parents.

When are you due?


------------------------

Find support and discuss issues.
Your child was born in...