Favourite Tools
Baby Names
Week by Week
I'm expecting a baby!
I would love to know what's happening to my baby every week.
My due date is...
Your Voice
Can loving children unconditionally help to raise them into happy individuals?
Communities
Newly Added
Have a look at our recently added channels with whole lot of information on dealing with various issues of parenting and raising children. Find how this newly added stuff can help you to deal with numerous parenting issues.
Teaching Humility
Humility is one of the virtues that can help children grow-up into good human beings. It helps to shape their overall personality.
This Week in the Spotlight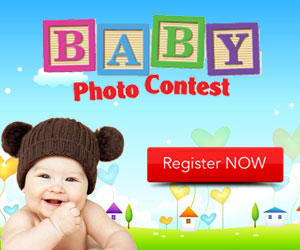 BABY PHOTO CONTEST
Congratulation to the Contest Winners of October 16th to 31st, 2021!
Baby Photo Contest Results October 16th to 31st, 2021

Most Popular Award Winner

Anayra
(Baby #2)
October 16th to 31st, 2021

Popular Award Winner

Sanchit
(Baby #1)
October 16th to 31st, 2021

Critics Award Winner

Avya
(Baby #3)
October 16th to 31st, 2021
Baby Photo Contest:
November 16th to 30th, 2021
12 Adorable Babies
Three will be the winners.
The choice is yours.

Looking for a photo

Register for a contest!
To enter your baby's photo for the contest,
Click here
BABY VIDEO CONTEST
Congratulation to the Contest Winners of Baby Video Contest
Baby Video Contest Results for the Contest for 1st July 2020 to 28th February 2021
Coloring Page Contest
MOM & ME PHOTO CONTEST
Congratulation to the Contest Winners of August 2021
Mom & Me Photo Contest Results August 2021
PARENTING CHANNELS
ARTICLES IN FOCUS
Sometimes, being too strict can do worse. Know about the 10 biggest mistakes strict parents make.

What kind of mistakes do strict parents make? What are the effects of being too strict with children? Do strict parents raise well-mannered children?

Channel in Focus
Fertility Issues

Problems in Getting Pregnant

Female Infertility
Beauty Buzz
Healthy, sparkling eyes are the sign of a well-adjusted, happy, human being. Find tips for having
sparkling and beautiful eyes
.

Just for Kids

Rhyme time
Sing the popular Hindi nursery rhyme
Laal Tamaatar
with your child and make her understand the health benefits of eating tomatoes.

Story Time
Teach your child the importance of being united. Read the story '
Unity is Strength
' to your child and help him imbibe one of the most important morals.

Recent Listing
Today's Recipe
Baigan Aloo Ki Subzi
Baigan Aloo Ki Subzi is a mouthwatering traditional Indian Subzi made with diced potatoes and brinjals sautéed in flavourful spices with onion and tomatoes.
Know More

Calorie Counter
Calorie Cou...
more
Healthy Cooking
Cooking ...
more
Ask an Expert
Join a Due Date & Baby Club
Share your thoughts with other expecting parents.

When are you due?


------------------------

Find support and discuss issues.
Your child was born in...