Favourite Tools
Baby Names
Week by Week
I'm expecting a baby!
I would love to know what's happening to my baby every week.
My due date is...
Your Voice
Do you think that you spend quality time with your kids?
Newly Added
Have a look at our recently added channels with whole lot of information on dealing with various issues of parenting and raising children. Find how this newly added stuff can help you to deal with numerous parenting issues.
Join a Due Date & Baby Club
When are you due?
Share your thoughts with other expecting parents.


------------------------

Your child was born in...
Find support and discuss issues.

Communities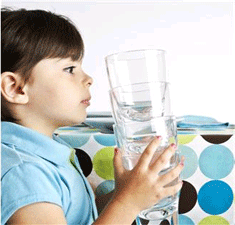 Breast Cancer
Read on to know more about the causes and symptoms of breast cancer and treatment options for breast cancer.
This Week in the Spotlight
BABY PHOTO CONTEST
Contest Results May 2nd Week 2013
Popular Award Winner
Nirja
(Baby 43)
May 2nd Week 2013
Critics Award Winner
Pranav
(Baby 7)
May 2nd Week 2013
Current Contest:
May 3
rd
Week 2013
48 Adorable Babies
Two will be the winners.
The choice is yours.
Looking for a photo

Register for a contest!
To enter your baby's photo for the contest,
Click here
PARENTING CHANNELS
ARTICLES IN FOCUS
A toddler's diet should be a balanced meal and based on his eating pattern. Find out ways by which you can keep the toddler eating happily.

What should a toddler's diet consist of? How to make meal time a happy time for the toddler? What problems can be caused due to overfeeding a toddler?

Channel in Focus
Alternative Healing
Yoga
Meditation

Beauty Buzz
Are you looking for good
beauty tips
to be followed regularly? Here are 10 amazing beauty tips just for you. Follow these tips for having a wonderful beauty care regimen.

Just for Kids
Rhyme Time
Does your child get fascinated with cats? The cat is known as
Billi Mausi
in Hindi. Recite the rhyme Billi Mausi just for him right here.

Story Time
Fairies are one of the enchanting charters of the childhood stories. Take a tour of the land of fairies with your little wonder. Read the story about
Johnny and The Fairy
for your child.

Today's Recipe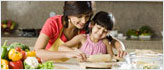 Brinjal Masaledar
Cook mouthwatering recipe of Brinjal Masaledar for your family. Enjoy the flavours of Indian spices with this food item.
Try recipe right away.

Calorie Counter
Calorie Cou...
more

Healthy Cooking
Cooking ...
more
Ask an Expert