Favourite Tools
Baby Names
Week by Week
I'm expecting a baby!
I would love to know what's happening to my baby every week.
My due date is...
Your Voice
Are you an involved parent?
Communities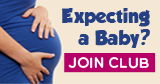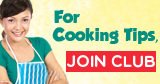 Newly Added
Have a look at our recently added channels with whole lot of information on dealing with various issues of parenting and raising children. Find how this newly added stuff can help you to deal with numerous parenting issues.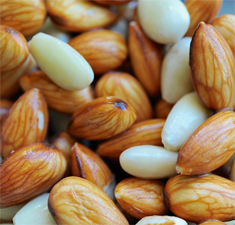 The Power of Hug
A mother's hug and touch is essential to provide positive stimulation to a child's brain from the time he or she is born.
This Week in the Spotlight
BABY PHOTO CONTEST
Congratulation to the Contest Winners of September Week 3!
Baby Photo Contest Results September Week 3 2016
Popular Award Winner
Bhavi
(Baby 24)
September Week 3 2016

Critics Award Winner
Mohanaguhan
(Baby 33)
September Week 3 2016
Baby Photo Contest:
September Week 4 2016
48 Adorable Babies
Two will be the winners.
The choice is yours.
Looking for a photo

Register for a contest!
To enter your baby's photo for the contest,
Click here
MOM & ME PHOTO CONTEST
Congratulation to the Contest Winners of September Week 3!
Mom & Me Photo Contest Results September Week 3 2016
PARENTING CHANNELS
ARTICLES IN FOCUS
A good sleep pattern is very crucial for their right growth of babies. Find about the baby's sleep training mistakes.

How to develop a good sleep pattern for babies? What are the ways to ensure that a baby gets a good sleep at night? How can poor sleep habits affect the health of babies?

Channel in Focus
Navratri Festival
Significance of Navratri
Related Articles

Beauty Buzz
Silky hair
is one of the ornaments of beauty. Read on and find how you can have and maintain silky-soft and beautiful mane of hair.

Just for Kids
Rhyme Time
Show flocks of birds flying high in the sky to your child. Do not forget to sing the Hindi nursery rhyme
Chidiya
with your little munchkin.


Story Time
2nd October is the birthday of the father of our Nation,
Mahatma Gandhi
. Tell your child about his life, work and philosophy on this occasion.

Featured Article
Recent Blogs
What's in a name? ..A hunt for a unique name for someone unique
You have never heard the name of someone with all your attention if you have not named your baby. The first two trimesters of my pregnancy..
Create now..
Recent Listing
Today's Recipe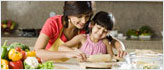 Green Apple Chutney
Try and interesting chutney made using green apple. Find the recipe right here and prepare it for your loved ones.
Find out now!

Calorie Counter
Calorie Cou...
more

Healthy Cooking
Cooking ...
more
Ask an Expert
Join a Due Date & Baby Club
Share your thoughts with other expecting parents.

When are you due?


------------------------

Find support and discuss issues.
Your child was born in...