Favourite Tools
Baby Names
Week by Week
I'm expecting a baby!
I would love to know what's happening to my baby every week.
My due date is...
Your Voice
Would you encourage your child to pursue numerous hobbies?
Communities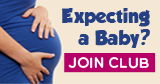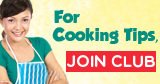 Newly Added
Have a look at our recently added channels with whole lot of information on dealing with various issues of parenting and raising children. Find how this newly added stuff can help you to deal with numerous parenting issues.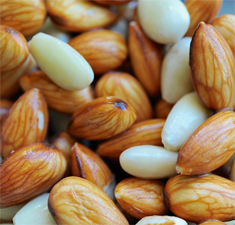 Becoming a Fun Parent
Growing-up with cheerful and fun parents can help children become balanced human beings. Find ways to become a fun parent.
This Week in the Spotlight
BABY PHOTO CONTEST
Congratulation to the Contest Winners of February Week 1!
Baby Photo Contest Results February Week 1 2019
Most Popular Award Winner

Thirumalaikumaran
(Baby #14)
February Week 1 2019
Popular Award Winner
Kirti
(Baby #28)
February Week 1 2019
Critics Award Winner
Chhaya
(Baby #30)
February Week 1 2019
Baby Photo Contest:
February Week 2 2019
48 Adorable Babies
Two will be the winners.
The choice is yours.
Looking for a photo

Register for a contest!
To enter your baby's photo for the contest,
Click here
MOM & ME PHOTO CONTEST
Congratulation to the Contest Winners of January 2019
Mom & Me Photo Contest Results January 2019
PARENTING CHANNELS
ARTICLES IN FOCUS
Yelling at children is one of the bad parenting habits that must be avoided at all costs. Here are some tips to avoid yelling at children.

What can parents do to avoid yelling at children? In what ways can yelling affect the development of children? How to handle children who do not listen?

Occasion in Focus
Valentine's Week

Celebrating Valentine's Day
Related Articles
Take Valentine's Day Quiz
Beauty Buzz
Nail art is a great way to make your nails stand out from regular ones. Find tips for
enhancing beauty of your nails
with nail art the right way.

Just for Kids
Rhyme Time
Encourage your child to eat healthy red tomatoes. Teach your child to recite short and sweet Hindi nursery rhyme '
Laal Tamaatar
'.


Story Time
Read one of the popular Aesop's fables '
The Lion and The Mouse
' to your child. Help him to imbibe a moral through this story.

Featured Article
Recent Listing
Today's Recipe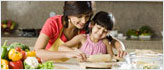 Florentine Biscuits
Make heart connections with cream and chocolate by learning to make Florentine Biscuits. Find its recipe right here.
Know More

Calorie Counter
Calorie Cou...
more

Healthy Cooking
Cooking ...
more
Ask an Expert
Join a Due Date & Baby Club
Share your thoughts with other expecting parents.

When are you due?


------------------------

Find support and discuss issues.
Your child was born in...