Favourite Tools
Baby Names
Week by Week
I'm expecting a baby!
I would love to know what's happening to my baby every week.
My due date is...
Your Voice
Is it safe to eat chicken during pregnancy?
Communities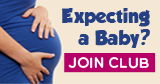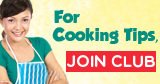 Newly Added
Have a look at our recently added channels with whole lot of information on dealing with various issues of parenting and raising children. Find how this newly added stuff can help you to deal with numerous parenting issues.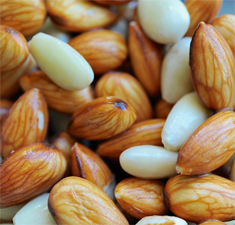 Dry Clothes Safely
Find about the dangers involved with traditional ways of drying clothes indoors and the benefits of using a dryer for drying clothes.
This Week in the Spotlight
BABY PHOTO CONTEST
Congratulation to the Contest Winners of October Week 1!
Baby Photo Contest Results October Week 1 2018
Most Popular Award Winner
Meher
(Baby #18)
October Week 1 2018
Popular Award Winner

Johanna
(Baby #8)
October Week 1 2018
Critics Award Winner

Sreeman
(Baby #2)
October Week 1 2018
Baby Photo Contest:
October Week 2 2018
48 Adorable Babies
Two will be the winners.
The choice is yours.
Looking for a photo

Register for a contest!
To enter your baby's photo for the contest,
Click here
MOM & ME PHOTO CONTEST
Congratulation to the Contest Winners of September 2018
Mom & Me Photo Contest Results September 2018
PARENTING CHANNELS
ARTICLES IN FOCUS
Are you aware of the Navratri colours for this year? Take a quick look at the list of nine colours for the nine days of Navratri 2018.

Which are the nine colours for the nine days of Navratri 2018? What are the effects of different colours on the human body?

Beauty Buzz
Do not harm your skin by using cosmetics and chemical based beauty products. Try these
quick herbal tips
for getting beautiful and flawless skin.

Just for Kids
Recite the poem Mela for your little wonder and let your child know how traditional Indian fairs are different from the modern fairs.


Story Time
Read the story of
Gautam Buddha
to your child and help him or her to imbibe Buddha's values and teachings in his or her life.

Featured Article
Recent Listing
Today's Recipe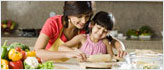 Dal Dhokla
Dal Dhokla is a popular Gujarati snack. Learn to prepare Dal Dhokla at home. Find a quick recipe of Dal Dhokla right here.
Know More

Calorie Counter
Calorie Cou...
more

Healthy Cooking
Cooking ...
more
Ask an Expert
Join a Due Date & Baby Club
Share your thoughts with other expecting parents.

When are you due?


------------------------

Find support and discuss issues.
Your child was born in...