Favourite Tools
Baby Names
Week by Week
I'm expecting a baby!
I would love to know what's happening to my baby every week.
My due date is...
Your Voice
Does your child know what is bullying?
Communities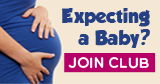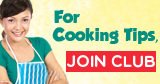 Newly Added
Have a look at our recently added channels with whole lot of information on dealing with various issues of parenting and raising children. Find how this newly added stuff can help you to deal with numerous parenting issues.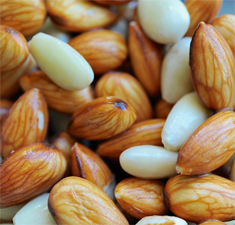 Child Hunger Facts
It is very important to know about the child hunger facts in order to keep the child healthy. Here are some facts you must know.
This Week in the Spotlight
BABY PHOTO CONTEST
Congratulation to the Contest Winners of January Week 2!
Baby Photo Contest Results January Week 2 2019
Most Popular Award Winner

Aarul
(Baby #28)
January Week 3 2019
Popular Award Winner
Nainika
(Baby #8)
January Week 2 2019
Critics Award Winner

Aadhvik
(Baby #43)
January Week 2 2019
Baby Photo Contest:
January Week 3 2019
48 Adorable Babies
Two will be the winners.
The choice is yours.
Looking for a photo

Register for a contest!
To enter your baby's photo for the contest,
Click here
MOM & ME PHOTO CONTEST
Congratulation to the Contest Winners of December 2018
Mom & Me Photo Contest Results December 2018
PARENTING CHANNELS
ARTICLES IN FOCUS
For new parents it is not easy to maintain a proper schedule and do multitasking. Here is how to stay productive with a newborn.

How can new parents avoid stress? What things should new parents keep in mind? How can new parents be more productive?

Ocassion in Focus
Republic Day
Great Indian Personalities
Beauty Buzz
Lemon can be used in lot of ways for enhancing beauty naturally. Here are just a few of the ways you can
use lemon
to achieve spectacular results.

Just for Kids
Rhyme Time
Are you aware of the popular Hindi nursery rhyme
Machhali Jal Ki Hai Rani
? Find its lyrics right here, teach your child to recite it right away.


Story Time
Help your children imbibe the values like honesty and truthfulness. Read the story on fascinating
red apples
and Kitty's honesty to your child.

Featured Article
Recent Listing
Today's Recipe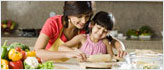 Roast Chicken
Try a quick recipe of Roast Chicken made using ginger, garlic, pepper, chilli powder, Wooster sauce and soya sauce.
Know More

Calorie Counter
Calorie Cou...
more

Healthy Cooking
Cooking ...
more
Ask an Expert
Join a Due Date & Baby Club
Share your thoughts with other expecting parents.

When are you due?


------------------------

Find support and discuss issues.
Your child was born in...