Favourite Tools
Baby Names
Week by Week
I'm expecting a baby!
I would love to know what's happening to my baby every week.
My due date is...
Your Voice
Do your children love to participate in extra-curricular activities?
Communities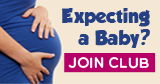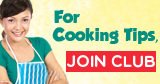 Newly Added
Have a look at our recently added channels with whole lot of information on dealing with various issues of parenting and raising children. Find how this newly added stuff can help you to deal with numerous parenting issues.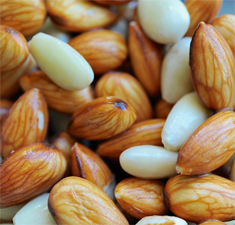 Child's Safety in School
Making sure that children are safe in their schools is a must. Here is what parents can do to ensure their children's safety in school.
This Week in the Spotlight
BABY PHOTO CONTEST
Congratulation to the Contest Winners of August Week 2!
Baby Photo Contest Results August Week 2 2018
Most Popular Award Winner
Angeleen
(Baby #43)
August Week 2 2018
Popular Award Winner
Aarav
(Baby #34)
August Week 2 2018
Critics Award Winner
Yeshvika
(Baby #33)
August Week 2 2018
Baby Photo Contest:
August Week 3 2018
48 Adorable Babies
Two will be the winners.
The choice is yours.
Looking for a photo

Register for a contest!
To enter your baby's photo for the contest,
Click here
MOM & ME PHOTO CONTEST
Congratulation to the Contest Winners of June 2018
Mom & Me Photo Contest Results June 2018
PARENTING CHANNELS
ARTICLES IN FOCUS
Involving children in creative art can prove very beneficial for their overall growth and development. Learn more about it.

Why is it important to involve children in creative art? What kind of creative art activities can children perform? How to involve children in creative art?


Occasion in Focus
Raksha Bandhan
Importance of Raksha Bandhan
Related Articles
Sweets for Raksha Bandhan
Beauty Buzz
Nail care and manicure is a must to maintain the beauty of your nails and hands. Here is a quick guide to
nail care and manicure
.

Just for Kids
Rhyme Time
Sing popular nursery rhyme '
Baa Baa Black Sheep
' with your child and tell him or her what happened to three bags full of wool.


Story Time
Does your child like stories based on animals? Tell your child an enthralling
Panchatantra
story about
the girl who married a snake
.

Featured Article
Recent Listing
Today's Recipe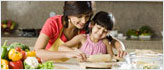 Coconut Chutney
Coconut Chutney is a special South-Indian dip served with Idlis, Dosas and Wadas. Find quick recipe of South-Indian Coconut Chutney right here.
Know More

Calorie Counter
Calorie Cou...
more

Healthy Cooking
Cooking ...
more
Ask an Expert
Join a Due Date & Baby Club
Share your thoughts with other expecting parents.

When are you due?


------------------------

Find support and discuss issues.
Your child was born in...