Favourite Tools
Baby Names
Week by Week
I'm expecting a baby!
I would love to know what's happening to my baby every week.
My due date is...
Your Voice
Is it necessary to yell at children for disciplining them?
Communities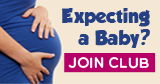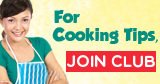 Newly Added
Have a look at our recently added channels with whole lot of information on dealing with various issues of parenting and raising children. Find how this newly added stuff can help you to deal with numerous parenting issues.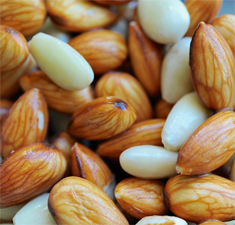 Benefits of Using Nappy Pads
Is your newborn's sleep disturbed daily due to wet nappies? Find out how using disposable nappy pads can prove beneficial.
This Week in the Spotlight
BABY PHOTO CONTEST
Congratulation to the Contest Winners of April Week 3!
Baby Photo Contest Results April Week 3 2019
Most Popular Award Winner
Naira
(Baby #20)
April Week 3 2019
Popular Award Winner
Ashwin
(Baby #41)
April Week 3 2019
Critics Award Winner
Ananya
(Baby #11)
April Week 3 2019
Baby Photo Contest:
April Week 4 2019
48 Adorable Babies
Two will be the winners.
The choice is yours.
Looking for a photo

Register for a contest!
To enter your baby's photo for the contest,
Click here
MOM & ME PHOTO CONTEST
Congratulation to the Contest Winners of March 2019
Mom & Me Photo Contest Results March 2019
PARENTING CHANNELS
ARTICLES IN FOCUS
Most men do not have any actual experience of handling children but almost all assume themselves pretty qualified to be a dad. Learn about the 10 biggest mistakes dads make.

What mistakes are commonly made by dads? How do parenting mistakes made by dads affect children? What is the role of dads in the upbringing of children?

Beauty Buzz
Do you want to learn the correct ways of applying mascara, lipstick, eyeliner, and foundation? Find useful
make-up tips
right here, right now.

Just for Kids
Rhyme Time
Tell your child how a thirsty crow cleverly quenched his thirst. Recite the rhyme
Pyaasa Kauwa
for your little wonder.


Story Time
There are hardly any children who do not get fascinated with
Mickey Mouse
. Read the story about the creation of this amazing cartoon character to your child.

Featured Article
Recent Listing
Today's Recipe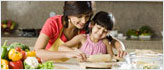 Brinjal Masaledar
Brinjal Masaledar is prepared by cooking brinjals with various spices. Try this recipe to enjoy the flavours of Indian spices.
Know More

Calorie Counter
Calorie Cou...
more

Healthy Cooking
Cooking ...
more
Ask an Expert
Join a Due Date & Baby Club
Share your thoughts with other expecting parents.

When are you due?


------------------------

Find support and discuss issues.
Your child was born in...