Favourite Tools
Baby Names
Week by Week
I'm expecting a baby!
I would love to know what's happening to my baby every week.
My due date is...
Your Voice
What will you do if your child ignores you?
Newly Added
Have a look at our recently added channels with whole lot of information on dealing with various issues of parenting and raising children. Find how this newly added stuff can help you to deal with numerous parenting issues.
Join a Due Date & Baby Club
When are you due?
Share your thoughts with other expecting parents.


------------------------

Your child was born in...
Find support and discuss issues.

Communities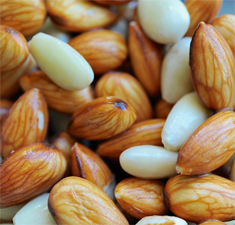 General Elections, 2014
Elections will take place from 7th April, 2014 to 12th May 2014 all over India. Read about the importance of voting.
This Week in the Spotlight
BABY PHOTO CONTEST
Congratulation to the Contest Winners of April Week 2!

Click here to Vote in Current Contest - April 3rd Week 2014
Looking for a photo

Register for a contest!
To enter your baby's photo for the contest,
Click here
PARENTING CHANNELS
ARTICLES IN FOCUS
Hepatitis B is one of the important vaccinations given to babies. Read on to know more about hepatitis B infection and when hepatitis B vaccines are given to babies.

When is hepatitis B vaccine usually given to babies? What is it important to give hepatitis B vaccine to babies? What care should be taken after giving hepatitis B vaccine to babies?

Channel in Focus
Women's Health
Female Periodic Cycle
Related Articles for Women's Health
Beauty Buzz
Do you know
how to apply lipstick
the right way? Learn the correct way of applying lipstick to enhance the beauty of your lips and face.

Just for Kids
Rhyme Time
Monkeys are known for their funny tricks. Sing the Hindi nursery rhyme
Bandar Mama
and make your child aware of the hilarious acts of this amazing animal.

Story Time
Stories of Akbar and Birbal help children imbibe wisdom. Read one of the popular stories of Akbar and Birbal '
Why is the Camel's Neck Crooked?
' to your child right away.

Parenting News

Calorie Counter
Calorie Cou...
more

Healthy Cooking
Cooking ...
more
Ask an Expert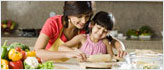 Corn Palak
Try mouth-watering combination of corn and spinach. Find quick recipe of Corn Palak right here.
Try recipe right away.