Favourite Tools
Baby Names
Week by Week
I'm expecting a baby!
I would love to know what's happening to my baby every week.
My due date is...
Your Voice
Is it necessary to punish kids for disciplining them?
Communities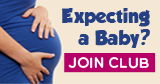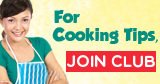 Newly Added
Have a look at our recently added channels with whole lot of information on dealing with various issues of parenting and raising children. Find how this newly added stuff can help you to deal with numerous parenting issues.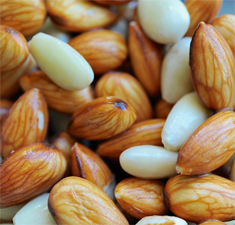 Observing Good Friday
The day on which Lord Jesus was crucified is marked as Good Friday. Find out how this day is observed.
This Week in the Spotlight
BABY PHOTO CONTEST
Congratulation to the Contest Winners of March Week 3A!
Baby Photo Contest Results March Week 3A 2015

Popular Award Winner
Krishnaveni
(Baby 27)
March Week 3A 2015
Critics Award Winner
Rayirth
(Baby 26)
March Week 3A 2015
Baby Photo Contest:
March Week 4A 2015
48 Adorable Babies
Two will be the winners.
The choice is yours.
Baby Photo Contest Results March Week 3B 2015
Popular Award Winner
Hetansh
(Baby 1)
March Week 3B 2015

Critics Award Winner
Rishi
(Baby 27)
March Week 3B 2015
Baby Photo Contest:
March Week 4B 2015
48 Adorable Kids
Two will be the winners.
The choice is yours.
Looking for a photo

Register for a contest!
To enter your baby's photo for the contest,
Click here
PARENTING CHANNELS
ARTICLES IN FOCUS
Punishments can create ill effects on kids. Therefore, when kids do any mistake or misbehave, parents should try to guide them without punishing them. Read more.

Is it necessary to punish kids when they misbehave? How to guide kids without punishments? How to make kids realise their mistake without punishing them?

Occasions in Focus
Good Friday
Easter
Beauty Buzz
Silky hair is one of the ornaments of beauty. Do you want to
get silky hair
? Read on to find how to get silky, shiny and beautiful mane of hair.

Just for Kids
Rhyme Time
Lord Krishna's childhood was full of mischief, fun, divinity and miracles. Read the story on
Krishna's Life in Gokul
to your little wonder right away.


Story Time
Is your child aware of Sindbad the gallant sailor? Read an enthralling story on
Sindbad's First
Voyage to your child right away.

Featured Article
Recent Listing
Today's Recipe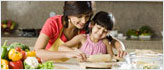 Dhokla
Dhokla is a popular Gujarati recipe which is loved across the globe. Find quick recipe of Khaman Dhokla right here.
Find out now!

Calorie Counter
Calorie Cou...
more

Healthy Cooking
Cooking ...
more
Ask an Expert
Join a Due Date & Baby Club
Share your thoughts with other expecting parents.

When are you due?


------------------------

Find support and discuss issues.
Your child was born in...

Love Bytes

Parents to be

New Parents

Parenting Concerns

Post Delivery Issues

Pregnancy Clubs

let me know ur email id
Hello...

Stay cool !
Rita, this is not something to worry and hurt yo...

not unusual
I agree, times are changin, and it is not unusua...

husbands behave experienc
I am female. I need marriage experiences from ma...


Weight gain
Weight gain continues till the end of eight mont...

Congrats to all March Mom
Hi All, This is Mishti.. a new member to the co...

Priti
Your mumma has her needs. ...

pregnancy
hi my 1 st baby due on 20 feb2009 any...


Hetal & all plz help
My son is 10 months now, but can't pull himself ...

Underweight kid- want sug
Hi all, I have 5yrs old girl child who is very s...

Reply
Pk Don't take this seriously. today's kids are ...

Special care
I think you should consult doctor for such probl...


Mother is the first teach
It is true that every parent wants their kids to...

want answer pls.
hii i am from kolkata and 21 years old. i am a b...

Hi
HI, I am also facing Speech delayed with my Son...

My opinion
My wife and I are looking out for twin names for...


cont me
i am male 28 from chennai, looking for a relatio...

repeated miscarriage
Like everybody even I miscarried twice this year...

irregular periods
I was last sexually active in July 2014. I have ...

To tighten up belly post
Hi Friends, any of u can share ur personal exper...



you should have joined childbirth classes for le...


Sad to hear about your baby's problem. Consult a...


It is very pleasing to see baby in an ultrasound...

maternity jeans
Hi, u can get maternity jeans available at vari...