Favourite Tools
Baby Names
Week by Week
I'm expecting a baby!
I would love to know what's happening to my baby every week.
My due date is...
Your Voice
Is it necessary to yell at children for disciplining them?
Communities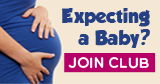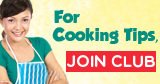 Newly Added
Have a look at our recently added channels with whole lot of information on dealing with various issues of parenting and raising children. Find how this newly added stuff can help you to deal with numerous parenting issues.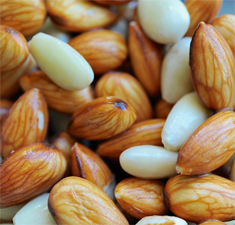 Travel Tips for New Moms
A mom shares her travel experience and some tips for making travel with babies hassle free and memorable!
This Week in the Spotlight
BABY PHOTO CONTEST
Congratulation to the Contest Winners of April Week 2!
Baby Photo Contest Results April Week 2 2019
Most Popular Award Winner

Rafan
(Baby #2)
April Week 2 2019
Popular Award Winner

Shauryapradhan
(Baby #8)
April Week 2 2019
Critics Award Winner

Tashvee
(Baby #16)
April Week 2 2019
Baby Photo Contest:
April Week 3 2019
48 Adorable Babies
Two will be the winners.
The choice is yours.
Looking for a photo

Register for a contest!
To enter your baby's photo for the contest,
Click here
MOM & ME PHOTO CONTEST
Congratulation to the Contest Winners of March 2019
Mom & Me Photo Contest Results March 2019
PARENTING CHANNELS
ARTICLES IN FOCUS
Do your children tend to ignore your words of caution? Here are a few powerful phrases that you can say.

How to get children to listen? Why do some children do not listen to their parents? How to inculcated good listening habits in children?

Beauty Buzz
Do you want to learn the correct ways of applying mascara, lipstick, eyeliner, and foundation? Find useful
make-up tips
right here, right now.

Just for Kids
Rhyme Time
Tell your child how a thirsty crow cleverly quenched his thirst. Recite the rhyme
Pyaasa Kauwa
for your little wonder.


Story Time
There are hardly any children who do not get fascinated with
Mickey Mouse
. Read the story about the creation of this amazing cartoon character to your child.

Featured Article
Recent Listing
Today's Recipe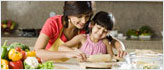 Fried Fish
No starter or snack can be as delicious as Fried Fish. It can be prepared quickly and with less hassle for any party or occasion.
Know More

Calorie Counter
Calorie Cou...
more

Healthy Cooking
Cooking ...
more
Ask an Expert
Join a Due Date & Baby Club
Share your thoughts with other expecting parents.

When are you due?


------------------------

Find support and discuss issues.
Your child was born in...