Favourite Tools
Baby Names
Week by Week
I'm expecting a baby!
I would love to know what's happening to my baby every week.
My due date is...
Your Voice
Do you tell horror stories to your children?
Communities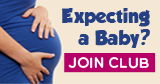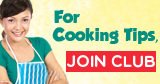 Newly Added
Have a look at our recently added channels with whole lot of information on dealing with various issues of parenting and raising children. Find how this newly added stuff can help you to deal with numerous parenting issues.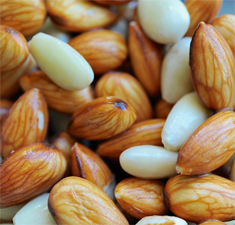 Child's Behaviour
Adopting right parenting techniques can definitely help to bring about a positive change in the behaviour of children.
This Week in the Spotlight
BABY PHOTO CONTEST
Congratulation to the Contest Winners of April Week 4!
Baby Photo Contest Results April Week 4 2016

Popular Award Winner
Reyansh
(Baby 41)
April Week 4 2016

Critics Award Winner
Samvedh
(Baby 26)
April Week 4 2016
Baby Photo Contest:
May Week 1 2016
48 Adorable Babies
Two will be the winners.
The choice is yours.
Looking for a photo

Register for a contest!
To enter your baby's photo for the contest,
Click here
MOM & ME PHOTO CONTEST
Congratulation to the Contest Winners of April Week 4!
Mom & Me Photo Contest Results April Week 4 2016
PARENTING CHANNELS
ARTICLES IN FOCUS
It is observed that mothers are always busy and occupied. Let us take a look at the 10 reasons why mothers have no time.

How can mothers take out time for themselves? Why is it essential for mothers to take out time for self-care? What can happen if mothers do not take right care of themselves?

Ocassion in Focus
Mother's Day
Celebrating Mother's Day
Related Articles
Mother's Day Quiz

Beauty Buzz
The essential oils in
aromatherapy facials
can do wonders to your skin. Find out how to make aromatherapy facial masks at home.

Just for Kids
Rhyme Time
Teach your child to clap her hands and tap her feet by singing the short and fun nursery rhyme "
Two Little Hands Go Clap Clap Clap
".


Story Time
Read an interesting story to your child in which a donkey sings a song. Find popular Panchatantra story called "
The Musical Donkey
" right here.

Featured Article
Recent Blogs
What's in a name? ..A hunt for a unique name for someone unique
You have never heard the name of someone with all your attention if you have not named your baby. The first two trimesters of my pregnancy..
Create now..
Recent Listing
Today's Recipe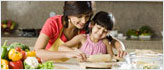 Malai Wale Kofte
Malai Wale Kofte is an all-time-favourite recipe of Indians. Try this mouth-watering Mughlai recipe right away.
Find out now!

Calorie Counter
Calorie Cou...
more

Healthy Cooking
Cooking ...
more
Ask an Expert
Join a Due Date & Baby Club
Share your thoughts with other expecting parents.

When are you due?


------------------------

Find support and discuss issues.
Your child was born in...