Favourite Tools
Baby Names
Week by Week
I'm expecting a baby!
I would love to know what's happening to my baby every week.
My due date is...
Your Voice
Is it safe to eat pomegranate during pregnancy?
Communities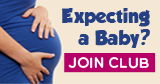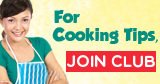 Newly Added
Have a look at our recently added channels with whole lot of information on dealing with various issues of parenting and raising children. Find how this newly added stuff can help you to deal with numerous parenting issues.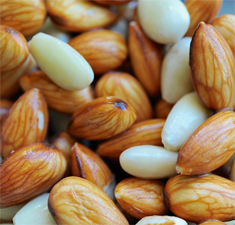 Anger in Children
Find more about the reasons why children may get angry and some ways that parents can follow to deal with them.
This Week in the Spotlight
BABY PHOTO CONTEST
Congratulation to the Contest Winners of June Week 3!
Baby Photo Contest Results June Week 3 2019
Most Popular Award Winner
Naksh
(Baby #22)
June Week 3 2019
Popular Award Winner
Sehaj
(Baby #9)
June Week 3 2019
Critics Award Winner
Saumyaa
(Baby #11)
June Week 3 2019
Baby Photo Contest:
June Week 4 2019
48 Adorable Babies
Two will be the winners.
The choice is yours.
Looking for a photo

Register for a contest!
To enter your baby's photo for the contest,
Click here
MOM & ME PHOTO CONTEST
Congratulation to the Contest Winners of May 2019
Mom & Me Photo Contest Results May 2019
PARENTING CHANNELS
ARTICLES IN FOCUS
Let us take a look at the common rainy season illnesses in children and what parents can do to prevent such illnesses.

What makes children prone to illnesses during monsoons? Which are the common rainy season illnesses in children? What can parents do to prevent rainy season illnesses in children?


Channel in Focus
Child Development
Physical Development (0-3 years)
Gross and Fine Motor Skills
Beauty Buzz
Reveal the beauty secrets hidden in your kitchen cabinet. Find
natural skin care remedies
right here. Try these remedies to have beautiful and flawless skin.

Just for Kids
Rhyme Time
Is your child able to sing Hindi nursery rhymes? Teach short and sweet Hindi nursery rhyme
Chidiya
to your child right away.


Story Time
Tell your child the interesting tales of Akbar and Birbal.
How many crows are there in the kingdom
is a wonderful story to begin with.

Featured Article
Recent Listing
Today's Recipe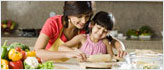 Badam Burfi
It is simple to prepare Badam Burfi using almonds, sugar and ghee. Learn to prepare Badam Burfi right away.
Know More

Calorie Counter
Calorie Cou...
more

Healthy Cooking
Cooking ...
more
Ask an Expert
Join a Due Date & Baby Club
Share your thoughts with other expecting parents.

When are you due?


------------------------

Find support and discuss issues.
Your child was born in...