Favourite Tools
Baby Names
Week by Week
I'm expecting a baby!
I would love to know what's happening to my baby every week.
My due date is...
Your Voice
Do you punish your children in front of others?
Communities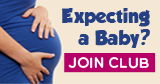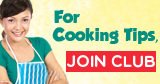 Newly Added
Have a look at our recently added channels with whole lot of information on dealing with various issues of parenting and raising children. Find how this newly added stuff can help you to deal with numerous parenting issues.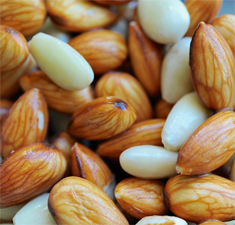 Ethnic Wear for Boys
Choosing right ethnic wear for boys is not as easy as it seems. Here is a guide to choose best ethnic wear for your son.
This Week in the Spotlight
BABY PHOTO CONTEST
MOM & ME PHOTO CONTEST
Congratulation to the Contest Winners of December 2017
Mom & Me Photo Contest Results December 2017
PARENTING CHANNELS
ARTICLES IN FOCUS
It is very important to know about the child hunger facts in order to keep the child healthy. Here are some facts you must know.

How to know if a child is hungry? What is the importance of helping children follow proper eating schedule? What are the ill effects of faulty eating habit in children?

Ocassion in Focus
Occasion in Focus
Republic Day
Great Indian Personalities
Beauty Buzz
Do you know
how to apply lipstick
the right way? Learn the correct way of applying lipstick to enhance the beauty of your lips and face.

Just for Kids
Rhyme Time
The National flag will be hoisted throughout India on the occasion of Republic Day. On this occasion teach the Rashtriya Jhanda Abhinandan song to your child.


Story Time
Let your child learn the skills of perception and deduction from Birbal's fine example. Do not forget to tell stories of
Akbar and Birbal
to your child every day.

Featured Article
Recent Listing
Today's Recipe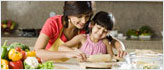 Veggie Paratha
Veggie Paratha is a stomach filling and healthy Indian snack. Find quick recipe of Veggie Paratha right here.
Know More

Calorie Counter
Calorie Cou...
more

Healthy Cooking
Cooking ...
more
Ask an Expert
Join a Due Date & Baby Club
Share your thoughts with other expecting parents.

When are you due?


------------------------

Find support and discuss issues.
Your child was born in...