Favourite Tools
Baby Names
Week by Week
I'm expecting a baby!
I would love to know what's happening to my baby every week.
My due date is...
Your Voice
Which is the best solution for infertility?
Newly Added
Have a look at our recently added channels with whole lot of information on dealing with various issues of parenting and raising children. Find how this newly added stuff can help you to deal with numerous parenting issues.
Join a Due Date & Baby Club
When are you due?
Share your thoughts with other expecting parents.


------------------------

Your child was born in...
Find support and discuss issues.

Communities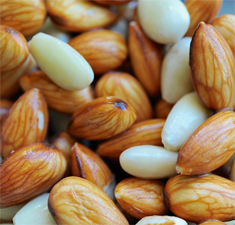 Hepatitis-B Vaccine
Hepatitis B is one of the important vaccinations given to babies. Read on to know more about Hepatitis B vaccine.
This Week in the Spotlight
BABY PHOTO CONTEST
Congratulation to the Contest Winners of April Week 2!

Click here to Vote in Current Contest - April 3rd Week 2014
Looking for a photo

Register for a contest!
To enter your baby's photo for the contest,
Click here
PARENTING CHANNELS
ARTICLES IN FOCUS
Parents of kids of all ages cope with feeding problems. Have a quick look the common feeding problems and tips for dealing with them.

What are the common feeding problems observed by parents? How can parents deal with feeding problems? How to make children eat their meals on their own?

Occasion in Focus
Good Friday
Easter
Beauty Buzz
Are you coping with hair fall? Read on to find
essentials for falling hair
and control your hair fall. Follow these remedies regularly to stop hair fall.

Just for Kids
Rhyme Time
Tell your child about mischievous little Tommy who put pussy cat in well. Sing the nursery rhyme
Ding Dong Bell
with your child.

Story Time
Children love to hear fairy tales. Teach your child an important moral by reading to him a fairy tale on
the Red Apples
.

Parenting News

Calorie Counter
Calorie Cou...
more

Healthy Cooking
Cooking ...
more
Ask an Expert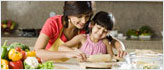 Aam Pak
Aam Pak is a traditional Indian dessert made using mango pulp and milk cake. Find quick recipe of Aam Pak right here.
Try recipe right away.