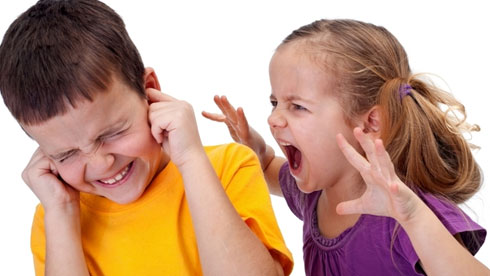 It is important to understand the reason for misbehaviour in children so that is easier to correct such behaviour. Read on to learn more about it.
Every parent has to deal with the misbehaviour of children at some point or the other. There are several factors that trigger misbehaviour in children. Understanding such factors is a key to put an end to such behaviour. Also it is important to understand that not every child is the same. The reasons for misbehaviour may also depend on the kind of environment in which the child is raised. Listed below are some common reasons for misbehaviour in children.
The Reasons Why Children Misbehave
Here are some of the common reasons why children misbehave.
Lack of Attention
Children who lack attention from their parents may start misbehaving in order to grab their attention. Therefore, it becomes a must for parents to spend quality time with them. Spending enough of time with children leaves a less scope for them to misbehave. Parents must utilise this time to teach children about the ways to be well behaved and its benefits.
Lack of Control
Children may misbehave when they lack control over something. For example, children cannot buy what they want. So, when they do not get what they want they may start misbehaving. They may start throwing tantrums. Such episodes are more common when parents take them to supermarkets or malls. In such places they are exposed to many things that they would want to have. But they cannot have all those things unless their parents agree to buy such things. To avoid misbehaviour at such places, parents must explain children what kind of behaviour is expected from them before they leave.
Hateful Feelings
When children develop a hateful feeling about something they may start misbehaving. Again, such feeling may develop within children when they are raised in a particular environment. So, in order to avoid development of such feelings in children, parents must never say any negative things about someone or something in front of them. Parents must also try to inculcate good and positive feelings in children instead of instilling fear or hatred about something in them.
Feelings of Sadness
If children are exposed to something that makes them sad or unhappy, they may start misbehaving. In this case parents must take them away from the situation. Taking them away from the negative environment can bring the happiness back and make them smile. At this stage it is necessary to teach them to focus on positive and good things in life instead of focusing on the things that make them sad.
Age Group
Children of a particular age-group tend to misbehave more as compared to older children. When children cross a particular stage of development and when they grow-up they learn to control their misbehaviour on their own. As they grow they also develop an understanding about what kind of behaviour that is expected from them in a particular scenario. It is also observed that children who are pampered too much tend to misbehave more.
Clashes in Parenting Styles
Sometimes there may be a clash between the parenting styles that are followed. The parenting style of mother may differ from the parenting style that is followed by father. So, the child may behave well in front of one parent and may start misbehaving in front of other parent. In such case it is essential for both parents to together find a right solution for the better development of their child.
The above mentioned are some of the common factors that may lead to misbehaviour in children. But if parents want to control such behaviour in children, they must set right examples for them. They must maintain a warm and positive environment at home. They must allow children to express what they want to say. It is very important to let children say what they want to say with calm and an open mind. They must teach children to take things positively.
What are the common causes of misbehaviour in children? How to deal with misbehaviour in children? How to talk to children when they misbehave?Discuss here.