You love tea but do not know how to make a good cup? Learn how to make tea and more.
Do you know what a typical Indian
mom
would like to teach her grown-up
daughter
? It is nothing other than how to make a cup of good
tea
. It is the first lesson in cooking that a mother may give her
daughter
. A
girl
may have hate entering the
kitchen
but her mother might insist that "you should at least know how to make tea."
A cup of tea has a niche in the
life
of many people. For many, it is impossible to start a day without having tea. No wonder, the cutting
chai
(half cup of tea) in Mumbai is big business. Many people think that if morning tea is bad, their day will be bad. Drinking tea is a special event everyday. Read on to know more about how to make a refreshing cup of tea.
Steps to Make an Excellent Cup of Tea
There may be many different types of tea around the world. Tea-making is no just throwing some sugar tea powder and milk together. It's an art. Master the trick of making tea that everyone loves to sip. So here we go and lay down the rules of making a nice cup of tea.
Step#1: Boil Water
Take 3/4th cup for every cup you want to make. The measure of water is important for the taste you want to achieve.
Step#2: Add Tea Powder
Now add tea powder according to the number of cups. You can take one teaspoon per cup. If you want the tea to be strong then add more powder. If you wish to keep it light lessen the amount of tea powder.
Step#3: Add Sugar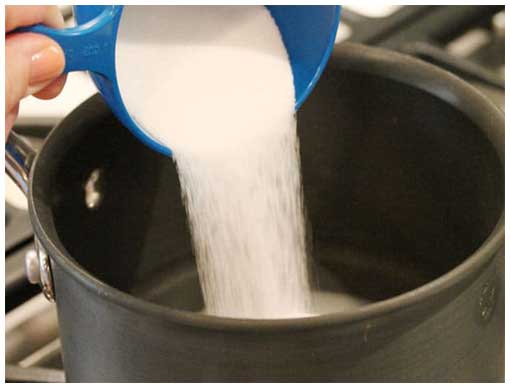 Now add sugar as per your taste buds.
Step#4: Bring Concoction to Boil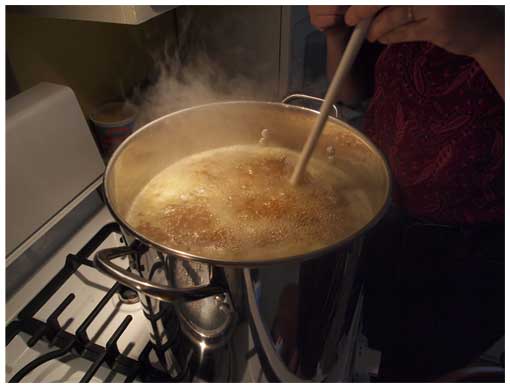 Bring the mixture to a boil. Stop when you see a reddish tinge in the concoction. Boiling further would give it a bitter taste.
Step#5: Pour Concoction in Cups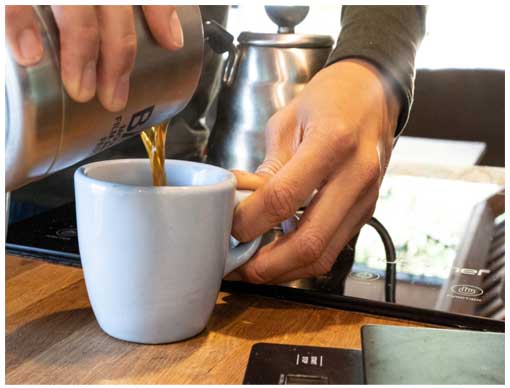 Sieve and pour in cups.
Step#6: Add Milk
Add warm milk for milk tea. For tea without milk add some ginger drops or lime, according to your preference.
Secret Tips for Making Special Tea
Follow these simple steps for making special tea.
Step#1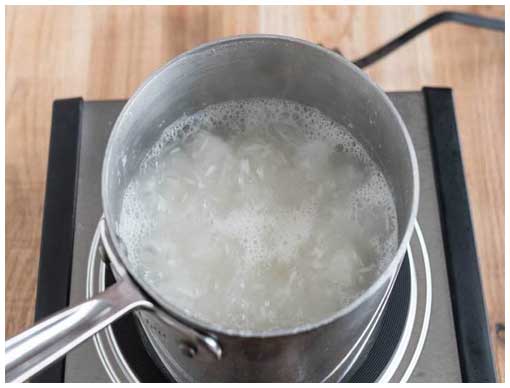 Add a pinch of salt while the concoction is boiling. It will give a unique flavour to your tea and make it special.
Step#2
Avoid using cold milk in hot tea. It can ruin the warmth of the tea.
Step#3
Avoid boiling tea over and over again. It spoils the flavour and is an unhealthy habit. Make tea and store in a kettle or thermos.
Tips for Making Different Types of Teas
Now that you have become an expert in making tea, learn some more on various teas that you can enjoy. You can start with a different type of tea each day. Check out the list of different types of teas and make it right in your kitchen. This will make everyday even more interesting.
How to Make Black Tea?
Just add a little tea powder to a cup of hot
water
. Let it boil for a few minutes. You can add
sugar
if you want. Tea is ready. You can have it when you want to avoid
milk
.
How to Make White Tea?
Its preparation is as simple as black tea. Add tea powder to milk and let it boil. Add
sugar
as per your taste. A pinch of cardamom powder will add on to the flavour of the tea. You can also put crushed
ginger
and let it boil for sometime. This type of ginger tea is a good remedy for
cough and cold
.
How to Make Green Tea?
If you are
health
conscious you can try green tea. Use a teaspoonful of green tea leaves for one cup of water. Place strainer over a cup with green tea leaves. Pour hot water over the leaves and steep the leaves. Do not steep the leaves for more than 2 minutes to avoid bitterness. An ideal green tea is ready to drink.
How to Make Lemon Grass Tea?
Add a few strands of lemongrass to boiling white or black tea. You will get a nice lemongrass flavour in your tea. It tastes better in white tea. Lemongrass tea is good for coping with the
cold
.
How to Make Ice Tea?
In hot and dry
summers
you can experiment with this tea for quenching your thirst. If your black tea is ready, keep it in the fridge to get chilled. Add a little
lemon
,
litchi
or peach syrup or squash. You can avoid sugar as it is already present in syrup. Garnish it with mint leaves or lemon slice.
How to Make Spiced Tea?
Spiced tea is nothing but the popular '
Masala Chai'
in India. For making this type of tea, a pinch of a powdered mixture of spices like cloves, cinnamon, nutmeg, ginger, cardamom, and pepper is added to the black or white tea.
How to Make Tea in Teapot?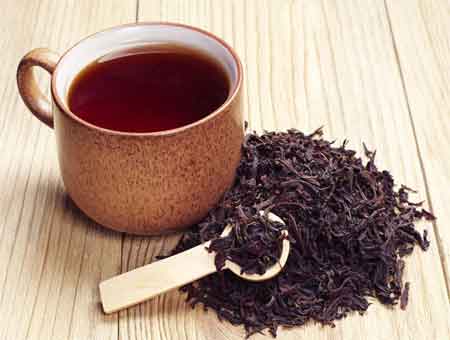 Take a quick look at some simple steps for making tea in the teapot.
Step#1: Boil Water
Fill your kettle or any other vessel that you use for boiling water with normal drinking water and keep it on the stove.
Step#2: Warm Your Teapot
While the water is boiling you can warm your teapot by pouring warm water in it. You can let it set for some time before emptying it.
Step#3: Add Tea Powder or Tea Bag
Add tea powder or tea bags according to the number of teacups you are planning to make. For example; add one teaspoon of tea or one teabag if you are planning to make 1 cup of tea in the inset basket or infuser.
Step#4: Add Boiled Water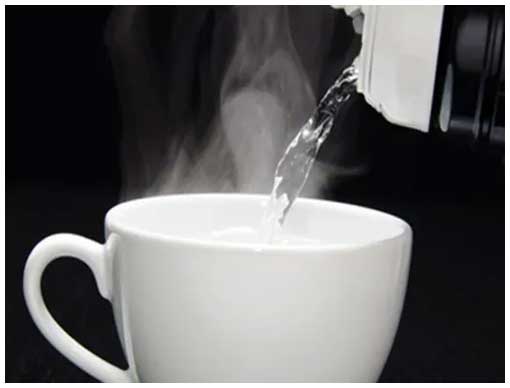 After you add tea powder or tea bags to the teapot, you can slowly add the boiling water. Make sure that you do not add over boiled water as it can spoil the taste of the tea.
Step#5: Serve the Tea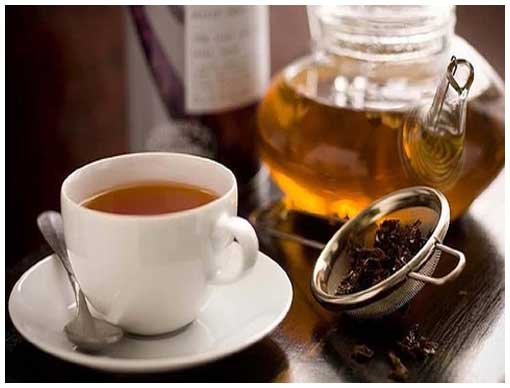 Wait for 5 to 10 minutes depending upon the kind of tea leaves or powder you have used. If you want to have black tea you can directly add it to the cup and have it. You can add lemon and rock salt to it to enhance its taste. If you want to add milk to the tea, add it to the cup before you pour tea in it.
How to Use an Electric Kettle?
It is very simple to use an electric kettle. You don't have to worry much about the water getting over boiled. Fill your kettle with water as per the instructions provided in the instructions manual given to you. Make sure that your kettle is seated securely on the centre prong. Plug the kettle into the nearest wall outlet. Once you turn the switch on, the light will appear indicating that the kettle has started functioning. Avoid touching the kettle when it is still on. Electric kettles are designed in such ways that they automatically switch off when they reach their target temperature. Once the water is heated, pour it in the cup and put the tea bags in it to make a nice cup of tea. You can let the tea bags soak in the cup of hot water depending upon how strong you need it.
How to Make Instant Tea?
It is very simple to make instant tea. You just need a sachet of ready mix instant tea powder. Empty the packet of instant tea powder in a cup of hot water. Stir it well and your tea is ready to have.
How to Use Tea-Bags for Making Tea?
It is very simple to use tea-bags for making tea. You just need to dip the teabag in the hot cup of water. Leave the teabag in the cup until the concoction is ready. Once the concoction is ready according to your needs, you can have it.
Do You Know About the Discovery of Tea?
According to a
Chinese
legend, tea was discovered 5000 years back. It was discovered by an emperor named
ShenNung
who was an expert in agriculture and
medicine
. He always used to drink boiled
water
and advise people to do so. Once when he asked his servants to boil water for drinking in his
garden
, some tea leaves accidentally fell in the
water
. When he tasted the drink he felt extremely refreshed. This is how the stimulating drink was introduced and is now a part of the daily routine around the world.
Benefits of Different Types of Tea
Let us take a quick look at the health benefits of different types of teas.
1. Ginger Tea
Ginger tea is nothing but simply adding ginger to the normal tea while it is being prepared. It is very beneficial in dealing with cough and cold. Ginger tea is also beneficial in boosting the immune system of the body.
2. Spiced Tea
Spiced tea which is made by adding different types of powdered spices to the tea. This type of tea is very good for boosting the immune system of the body and making it more capable for dealing with common illnesses.
3. Lemon Tea
Lemon tea is very beneficial in detoxifying the body. Due to its high citric acid content it can prove really helpful in purifying the liver. It can also improve the digestive system of the body. It is very good for the heart and the health of the skin. As it is high in Vitamin C and citric acid, it can prove as a useful remedy for dealing with bleeding gums.
4. Black Tea
Black tea has antioxidant properties. It may help in lowering bad cholesterol and help to boost the heart health. It can help to reduce blood pressure and lower blood sugar levels. It can improve gut health and can help to reduce the risk of cancer.
5. White Tea
One of the most important benefits that white tea can provide is that it can help to get rejuvenated and refreshed. It can provide a burst of strength and energy to the body. It helps to reduce stress and boost mood. It can act as an anti-inflammatory.
6. Green Tea
Green tea is very beneficial for weight loss as it aids in burning of fat. It helps to prevent type 2 diabetes as well as cardiovascular disease. The antioxidants in this tea are very helpful in lowering the risk of cancer. It is also very useful in reducing bad breath. It can improve brain function and at the same time it can also reduce the ageing of the brain.
7. Herbal Tea
Different types of herbal teas are known for their disease fighting properties. It can help to provide protection against oxidative stress. Such types of teas can help to reduce the risk of chronic diseases. The vitamins and antioxidant content in herbal teas are very useful in fighting infections. The herbal teas like echinacea, ginger, liquorice root tea and elderberry are very well known for immune boosting properties.
Which Are the Different Types of Herbal Teas?
Take a quick look at the different types of herbal teas right away.
Peppermint tea

Chamomile tea

Ginger tea

Hibiscus tea

Rooibos tea

Echinacea tea

Liquorice root tea

Elderberry tea

Lemon balm tea

Sage tea

Passion flower tea

Rose hip tea
Availability of Tea
This tea is sold by the tea vendors from corners or roadside, at restaurants, at coffee shops and even in five-star hotels. You can enjoy this tea when
rains
are slashing down your windowpane. It tastes better when accompanied by hot pakoras (fritters),
Samosas
(Crispy potato snack) and
Vadas (Soft spicy, round, fried Potato patty)
.Already craving some nice tea? Well, take a break and take a cup of tea. Surprise your mother one fine morning with a nice strong cup of tea. While your mother heaves a sigh of relief and asks you where you learned it all, you can proudly make her log on to, you know where...
What are the benefits of drinking tea? What are the side effects of drinking tea? How often should one drink tea in a day? Discuss here.