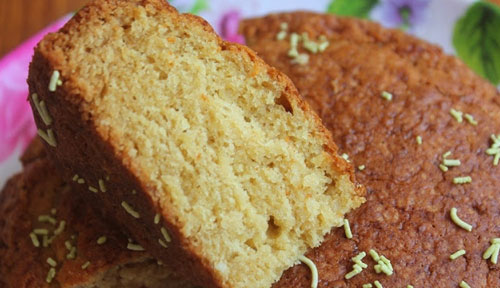 With great emphasis on healthy eating and the drift of kids' taste towards cakes has made us come up with some health added to the unmatched taste of homemade cake. Read on to get some varieties of whole wheat flour cake recipes for kids.
Children love cakes and when you bake them at home you are sure they are healthy and safe for your kids. Also, you must be looking forward to making it healthier all the time. Here are some whole wheat cake recipes your children are going to love.
---
In this article
---
Basic Eggless Chocolate Cake
Find out how to make a basic eggless chocolate cake right away.
Ingredients
Whole wheat flour – 1 cup
Cocoa powder – 3 table spoon
Baking soda – 1/2 teaspoon
Sugar - 3/4 cup
Salt – 1 pinch
Water – 1 cup (cold)
Oil – 1/4 cup or melted butter – 62.5 ml
Lime juice – 1 table spoon
Vanilla essence – 1/2 teaspoon
Ingredients (chocolate frosting)
Unsalted butter at room temperature – 2 table spoon
Cocoa powder – 4 table spoon
Milk – 3 table spoon
Sugar – 4 table spoon
Procedure
Grease the baking pan with oil.
Preheat the oven to 200 degrees Celsius
Sieve whole wheat flour along with cocoa powder, salt and baking soda in a plate
Take sugar in another bowl
Add cold water and stir till the sugar gets dissolved
Now add the oil or butter and mix well
Add the lime juice and mix
Next add vanilla extract or powder
Now add the sieved dry material to the bowl slowly. Mix well with a wired whisk.
Make sure there are no lumps in the batter and it should be thin, not thick.
Pour the mixture in the greased pan
Tap the pan from sides so that there are no air bubbles in the mixture
Bake the cake at 200 degrees Celsius for 35 – 40 minutes.
Procedure for Frosting
Take sugar and butter in a pan
Heat and melt the butter and let sugar get dissolved. Make sure you switch off the gas stove as soon as the sugar dissolves.
Add the cocoa powder and mix it well
Now add the milk and stir well. If you wish to have a thicker chocolate frosting reduce the quantity of milk.
Spread the frosting on the cake while it is still hot.
The first will set after few hours
You can sieve some icing sugar and cocoa powder on the cake if you wish
Your cake is ready.
Whole Wheat Flour Chocolate Cake
Have a quick look at the ingredients and procedure for making whole wheat flour cake.
Ingredients
Whole wheat flour – 1 cup
Oil – 1/2 cup
Black dates – 18 to 20
Milk – 2 cups
Cocoa powder – 1/2 cup
Sugar 3/4 cup
Baking soda – 1 teaspoon
Vanilla essence or extract – 1 teaspoon
Butter to grease the cake tin – 1 – 2 teaspoon
Procedure
Take the seeds out of the dates and soak them in warm milk for 2 – 3 hours
Grind the dates with sugar
Now add oil to it and blend
Next, add cocoa powder and blend well
Mix flour and baking soda in a plate
Remove the blended material from the mixer jar to a bowl
Now add the flour to it and mix well. Make sure there are no lumps formed
Add vanilla essence and blend again
Add chopped dry fruits to the batter
If you find the batter verythick, you can add some milk
Grease your baking tray with oil or butter and pour the batter in it.
Bake it in a preheated oven at 180 degrees Celsius for 30 minutes
Do the needle test to see whether it is done or not.
Let it cool for some time and then your cake is ready to serve.
A cake made with whole wheat flour is healthier and so, you will not have to stop your kids from enjoying the cake to their fullest.
How to make wheat flour cake? Do wheat flour cakes taste as good as refined flour cakes? Why is refined flour not good for health? Discuss here.