Taking on Responsibility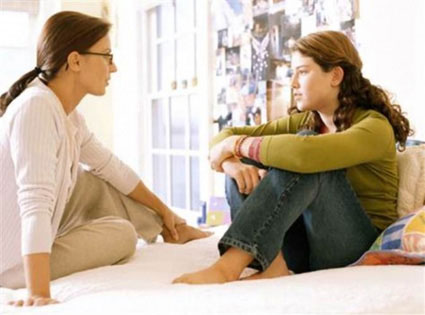 Managers are not the only ones who need to learn how to delegate tasks. Parents too should learn the art of delegation - not only to reduce their load, but also to inculcate a sense of responsibility
in their

children

.

Take for example something simple like milk. Parents often take on the task to ensure that there is always adequate milk at home, and replenish the stock before it runs out. Ask any child in India as to how many litres of milk is ordered in a day, and chances are that he has no idea.

Delegate household tasks

We often feel that there is really no need to bother our child day-to-day tasks, since they will figure things out when the time comes. When our children start running their own houses, they will naturally pick things up over a period of time. But it is important to remember that by delegating a household task such as ordering milk to your child, you are not trying to teach him how much milk a household requires, nor are you trying to teach him how he should run a house. You are trying to give him a responsibility, and help him become more responsible.

So, if your child is given the task of ordering milk for the family, it doesn't always mean that he needs to go to a faraway store. Milk is often delivered home, and your child really just needs to place an order of milk for the next day or the next month. If you have a guest visiting, your child could order more milk, and when there are fewer people at home, your child could reduce the quantity of milk required. In short, there is nothing very complicated about this task, and you are not preventing your child from focusing on his studies by giving him such a responsibility.
Delegate responsibilities along with tasks
Giving your child responsibilities is different from giving your child chores. Most

parents

tend to give their child chores, not responsibilities. It is important to balance the two. Take again the example of milk. Give your child the chore of ordering milk, and also the

responsibility

that goes with it, by letting him decide how much milk is required, and by giving him the freedom to buy it, to call for it or to place an order with the building milkman. Yes, you or your maid can remind him by telling him that you are running out of milk, but don't take over from him, because then he will just shrug off the

responsibility

.
Running a house is a

responsibility

, and some of this

responsibility

can, and should, be imparted to

children

. In India, many of us have servants

at home

to look after our household requirements. Thus we

parents

too are absolved of numerous responsibilities, so there is little we can impart to our

children

. A common argument is that despite Indian

children

being somewhat spoilt

at home

and never having to do much housework, Indians around the world are still generally doing very well for themselves. However, we need to remember that Indians who forged an international path for themselves were in any case very intelligent, or hardworking and driven. Also, twenty years ago things were far less competitive or specialized than they are now, so

children

of today require more focus and more determination than their grandfathers did, to succeed.
You may also be interested in: