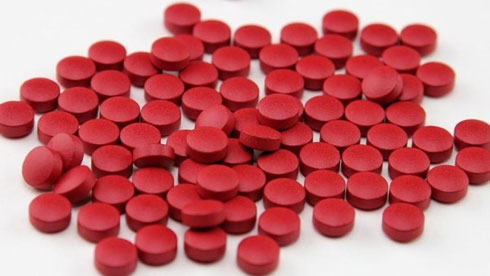 Folic acid supplement is one of the important vitamin supplements which women have to take while planning a baby and during pregnancy without fail. Read more about the significance of taking folic acid supplement for delivering a healthy baby.
What is a pregnancy superhero? The answer is folic acid. It is also known as folate, and is a B-vitamin. It is found naturally in some vegetables and fruits like spinach, banana etc; but most women do not get the recommended folic acid through food alone, so it is advisable to take the recommended 400 micrograms (mcg) of folic acid along with a prenatal vitamin before and during pregnancy to
prevent birth defects
of your baby's brain and spinal cord.
What Is the Right Time to Take Folic Acid Supplements?
If you are planning to conceive, start taking a multivitamin with folic acid even before you become pregnant. Continue through pregnancy and for at least 4-6 weeks after birth and as long as you are breastfeeding.
Why Intake Folic Acid during Preconception and Pregnancy?
Folic acid plays an important role in the early development of a special part of foetus called neural tube, which grows in the brain and spinal cord in 3-4 weeks of pregnancy. Improper growth of the neural tube is called a neural tube defect (NTD), which can lead to growth of spine out of the back (Spina Bifida), absence of a part of brain (Anencephaly), or growth of brain outside the skull (Encephalocele). Your baby's cells divide and multiply quickly as your body grows, and folic acid has to play its role even before you know you are pregnant. This is why you should intake folic acid before conception and during pregnancy. Apart from preventing NTDs, folic acid also prevents from heart and limb defects, narrowing of the lower stomach valve, urinary tract anomalies, and oral facial clefts (like
cleft lip and cleft palate
).
What Is the Right Dosage of Folic Acid?
400 mcg of folic acid each day is the recommended dose for all women of childbearing age. You should check with your obstetrician if your multivitamin has the recommended amount, or you should take folic acid
supplements
. Generally, the following amount of intake is prescribed:
When you are planning to conceive: 400 mcg
During the first 3 months of pregnancy: 400 mcg
During 4-9 months of pregnancy: 600 mcg
During breastfeeding: 500 mcg
When you want to become pregnant after already having a first child with a birth defect of brain or spine: 4,000 mcg
If you have a family member with Spina Bifida: 4,000 mcg
You have Spina Bifida and want to get pregnant: 4,000 mcg
You should always consult your doctor for the recommended dosage for you and also if you are taking medicines for epilepsy, type 2 diabetes, lupus, asthma, psoriasis, inflammatory bowel disease, rheumatoid arthritis, liver disease, kidney disease, celiac disease, sickle cell disease, or any other medical condition, and also if you are an alcoholic.
What Are the Dietary Sources of Folate?
Recommended sources of folic acid are fortified grains, lentils, chickpeas, spinach, asparagus, broccoli, peas, corn, black-eyed beans, brussel sprouts, corn, oranges, baked potatoes, hard boiled eggs, tinned salmon, yeast and beef extract, etc. Even some breakfast cereals, breads, and margarines have folic acid added during the manufacturing process. You can take dietary sources of folate along with your folic acid supplements, but you cannot rely wholly on the former, because your body uses the manmade form of folic acid easily than the natural form.
What Happens if Someone Takes Too Much of Folic Acid?
If you take too much of folic acid, generally it passes through the urine. But it can hide signs if you are lacking vitamin B12, which can cause nerve damage. It is always recommended to consult an obstetrician for the right dosage of folic acid for you and follow that.You need not worry for the growth of your baby's brain and spinal cord if you are taking the recommended folic acid supplement along with the vitamins. Studies have shown that 50% risk of NTDs can be reduced if women were to take adequate folic acid. Have a happy and healthy pregnancy!
Is it necessary to take folic acid supplements while planning a baby? How much folic acid does a pregnant woman require? Which birth defects can be prevented by taking folic acid supplements? Discuss here.