Holi 2020 starts on Monday, March 9 and ends on Tuesday, March 10. Learn more about its significance and celebration.
Holi is a festival of love, colours and happiness. It teaches us the power of good over evil. Holi, witnesses a lot of enthusiasm, people buy new clothes, pichkaris and colours to play Holi and how can we forget the endless amount of sweets.
Holi is one of the most vibrant festivals that are celebrated with immense fervour in the whole of India. It is a major festival that is celebrated with unbridled joy. The fun and frolic that is associated with
Holi
are unmatched with any other festival across the world. Holi is celebrated as a mark of the arrival of the spring season and therefore is a
festival
of gaiety that is celebrated with colours. It is thus a celebration of relentless enthusiasm, joy and hope amongst people from all sections of the society.
The Legend of Holi
There are innumerable
stories
that are associated with Holi. The stories vary along with the states of India spanning from the west to the north, south and east. The roots of the festival that are believed by people belonging to various states and regions of India are depicted in numerous scriptures. It is essentially the mythology that is associated with this festival that makes it so special to everyone. If you look at the various legends, the most popular amongst them are the stories associated with Lord Krishna and his consort Radhika and the legend of Holika, the witch.
The name of the festival is believed by most to have come from Holika. There is tradition to light a bonfire after worshipping it for good health and prosperity. This bonfire is made by gathering dry twigs and leaves. This is the ritualistic manner of warding off all evil and welcoming the good.
The story so goes that Prahlad was the son of Hiranyakashipu, the fierce demon king. He had great aspirations to rule the earth, heaven and beyond. So he challenged the Gods and vanquished the divine army with his immense power. But his son was a noble soul who prayed and chanted the name of Lord Vishnu much to his father's ire as Hirnyakashipu considered Lord Vishnu to be his enemy. So he pronounced the death of his son by throwing him on fire as Prahlad refused to stop his chanting.
Holika was the demon king's sister and she had this boon of remaining untouched by fire. So, she sat on fire with Prahlad on her lap, but the little boy remained unaffected by the grace of the Lord and Holika was burnt to death alive. Since then this day has been marked as a victory of the good over evil.
The Legend of Radha-Krishna
The traditional colours of Holi are associated with the story and belief of the eternal and divine love of Lord Krishna and that of his consort Radhika. The story so goes that Krishna was very jealous of the fair complexion of Radha when he was a little child as he was dark-skinned. So he applied colours on her face. Since then Holi is celebrated as a mark of love where one gets the freedom to apply colours on his beloved's face.
Holi Celebration as VasantaUtsav
In many parts of India, Holi is celebrated as VasantaUtsav or the festival of spring. Gulaal and Abir are different names for the powdered colours that are used in abundance during the festival. It marks the various colours of the bloom of the spring season. The colours mark the joy and abundance and they are meant to be applied on the faces of all those one meets.
Temples and houses are cleaned and decorated with flowers and coloured powders during Holi. People plan community gatherings and visit each other's houses to greet each other with sweets and Gulaal. They smear each other's faces with colours and exchange pleasantries. It is a festival that also has the social sanction to mingle freely and brings every stratum of society to the same plane of joy and sharing. The music too is an intrinsic part of the festival of Holi.
Holi teaches us a lot of life lessons. Some of them are:
1) Good Over Evil
TheHolikaDahan teaches us the power and victory of good over evil. No matter how strong the evil is, the good always wins over evil.
2) Killing the Evil From the Inside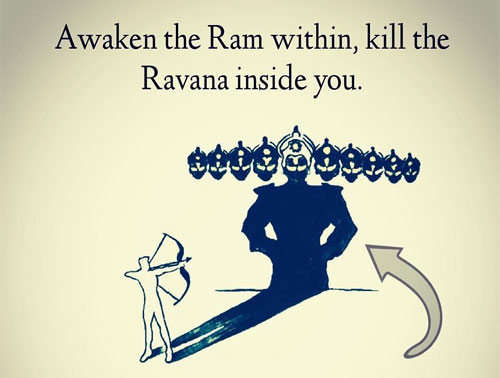 The evil does not always have to be a different person, it could be inside us as well. Evil could be inside us in the form of ego, arrogance, anger and rage. We must kill the evil inside us and bring out the good. Be kind, patient and honest.
3) Learn the Art of Forgiving and Letting Go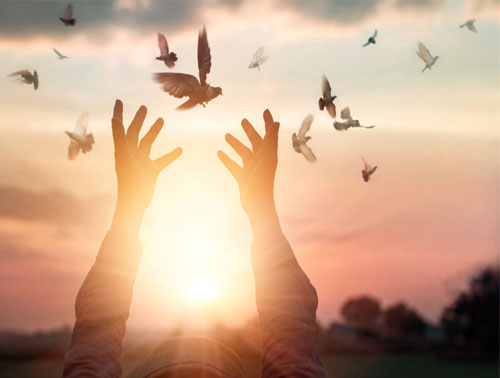 Sometimes the good has to forgive and forget, to teach a lesson to the evil. The moment you understand how to let things go and how to forgive, you will find peace.
4) Equality
Holi teaches us the beauty of equality. On this day, people forget about caste, religion and status. They leave their grudges behind and focus on spreading colour and happiness.
5) Love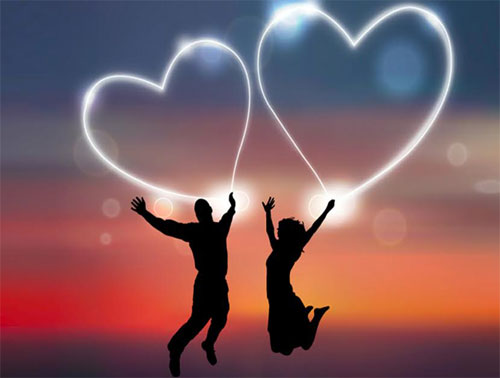 Holi brings us closer to our loved ones. We spend time with our family and friends over sweets, happiness and colours.
The festival of Holi goes way back in history and the enthusiasm towards this festival only gets better. Although we love playing Holi, we must not forget the importance of playing safe. We must teach our children to play safe and eco-friendly Holi. Here are some precautions that can be taken:
Keep An Eye On Your Children
Make sure you keep an eye on your children.As much as they love playing Holi, it is very important to play a safe Holi. No one should get hurt in the process.
Use Natural Colours
Holi, is a festival of colours but we must understand that these colours are chemical-based. Make sure to ditch these colours and use natural colours instead. Natural colours are usually made out of organic substances and food items which are not going to harm your skin at all.
Don't Waste Water
We cannot stress upon this enough. Using water to fill water balloons and throwing those on others could be harmful. Firstly, it wastes a lot of water and secondly, the water balloons could be harmful when they hit your body with force. Let us try and save water this Holi.
Respect Other People's Independence
Some people might not want to play with colours. Leave them alone. Don't invade anyone's privacy. It is a festival of love after all. So, if someone does not want to play Holi, do not forcefully throw colours on them.
Protect Your Skin
The harsh chemicals of colours could harm your skin. Make sure you protect your skin by applying moisturizer, oil and sunscreen. This would create a layer on your skin that will prevent the colour from affecting it.
Protect Your Hair
The colours could lead to fizziness and hair fall, try and oil your hair before playing Holi and wash it thoroughly post-playing Holi.
Care forthe Animals
Animals do not understand these festivals, so throwing colours and water on them during Holi just for fun could be a very inhuman thing to do. Leave them alone as the colours could be really dangerous for them.
How to Make Natural Homemade Colours for Holi
Artificial Holi colours are usually chemical based colours, which can harm your skin and hair in major ways. These colours are really unsafe for children also. If these chemicals enter your eyes, it could lead to a burning sensation which could be a sign of an infection. To avoid skin or eye infections, we must switch to natural or herbal Holi colours. These are very easy to make at home using our food ingredients.
Recipes for Making Herbal Holi Colours
Take a quick look at the recipes for making herbal Holi colours.
1) Red Colour

Red colour holds a lot of significance in India. It signifies purity. Red is used for Poojas, during marriages and also during child birth. Most of the holy rituals in India are incomplete without the pure red powder (vermillion).
Red rose petals can be dried in the sun, and after they become crisp enough to crush, create a powder out of those petals and add some flour to increase the volume/quantity of the colour.


Red hibiscus flowers can be dried and crushed into a dry mixture as well.


Red sandalwood powder can also be used instead of artificial colours. This could be a little expensive but sandalwood is known to be really healthy for the skin.
2) Orange or Saffron Colour

Saffron is the colour that signifies fire and flames, impurities are destroyed by fire. Hence, orange signifies purity and positivity.
Tesu flowers or calendula flowers could be used to make a powder based colour for Holi. You could dry these flowers in the sun and crush them to make a saffron colour. Add some flour to increase the volume/quantity of the colour.


You can also make a wet or liquid based saffron colour at home. You can soak a few strands Kesaror saffron and leave it overnight, later dilute it with some more water.
3) Green Colour
Green colour signifies life, freshness and happiness.
Henna powder can be used to make a beautiful green colour. You just have to add some flour to increase the volume of the colour. But make sure you pick a natural henna brand with no artificial ingredients.


To make a liquid based green colour, you can boil some Neemleaves in water and let it take the green colour. Remove the extra amount of water, and dilute it as required.
4) Yellow Colour
Yellow signifies happiness, positivity, meditation. Yellow is used for the "Haldi" ritual in Indian weddings. It is the brightest and happiest colour.
Making a dry yellow colour is the easiest out of all the other colours. Just add some Turmeric powder with Besanor wheat flour.


To make a wet or liquid based yellow colour, one can mix turmeric powder with some milk or water.
5) Blue Colour
Blue signifies bravery and courage. Lord Krishna and Lord Ram were known to be blue in colour and we all remember their bravery.
To create a dry blue colour, one can dry and crush some Neeli Gulmohar flowers and mix it with flour to increase the volume of the colour.


One can also buy indigo powder from the market which is easily available and is organic. You can also take indigo leaves and crush them to create a blue powdered colour.
6) Pink or Magenta Colour

Who doesn't love a bright pink colour, it is one of the prettiest shades and we love using it for Holi.
To make a pink liquid based colour, one has to boil beetroots and after it cools down, you can dilute it as per your requirement.
7) Brown
Brown is a deep colour, signifying the nature and mother earth.
Brown can be created using equal quantities of tea and coffee powder. You can just add some flour to increase volume and use it as a dry colour.


To make a liquid based brown colour, you can filter the coffee powder and use the residue as a wet Holi colour.
What is Phoolon Ki Holi?
In Mathura, there is a beautiful way to celebrate Holi. People play Holi using petals of flowers like rose, lotus and marigold.
Phoolon ki Holi
is also known as
Ekadashi Holi
, it is usually celebrated a few days before the actual Holi. Mathura is a holy place and is very significant as Lord Krishna was born there. It tells us the beautiful birth story of Lord Krishna and also the love he shared with Radha.
PhoolonKi Holi
is a beautiful concept as it encourages us to not waste water or invest in artificial chemical based colours. It is a beautiful sight to watch people play with flower petals and it does not harm anyone. It does not harm your skin or eyes and also the street animals. The roads and lanes are filled with flower petals at the end of this festival, turning the city into its most beautiful form.
The true essence of this festival is to celebrate it in an
eco-friendly
and safe way. So, only spread happiness and love during this festival with colours. Forget animosity and enjoy the beginning of a new friendship.
When does Holi fall in the year 2020? What is HolikaDhan? How to make eco-friendly colours at home? Discuss here.