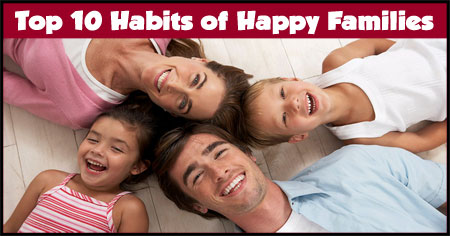 Parents are the ultimate support system of kids and they need ensure that they fulfil all their needs and wants to the 'T'. Here are top 10 want of kids which parents really need to satisfy.

Apart from the basic necessities of life like food, shelter and clothing that every human being needs to strive in life, kids need something more from their parents. They need to be the priority of their parents in all the situations whatsoever. Here are some other things that kids really need from their parents.

1. Love and Warmth
Kids need the love and warmth of their parents the most to feel secured. By giving them the love and warmth we can ensure that our kids feel safe in the vicinity of their parents.

2. Attention


Kids do all those childish stuffs to seek attention of their parents and when they find that they are left unattended they start feeling
ignored and neglected
. This very thought in kids can often lead to frustration that can be dreadful as he grows up.

3. Time
This is the most valuable gift that you give to your child,
your precious time
. Kids want to be with their parents, they want to be heard and they want you to satisfy their wants. They need someone who they trust and know that there is someone who loves them and will meet their wants.

4. Praises
Everyone needs to be praised and so are the kids. Praises keep them urged to do better and they will continuously try to please you by trying hard in their endeavours. Children who are praised feel more secured and happy and can gel with others very easily.

5. Their Feelings to Be Taken Care of
Sometimes you may find your children feeling scared of something. At this point of time the most important thing that you need to do is to comfort them and assure them that there is nothing to be worried about. All their feelings should be taken proper care of.
6. Rewards
Reward is one of the best ways of recognition for every good work that your child does.
Rewarding your child
shows that you value your child's efforts and they get the positive vibe to do better in future.

7. Proper Disciplines
Teaching your child the proper disciplines shows that you care for your child. A disciplined life will help your child to achieve the best things in life and he will be praised by everyone. As a parent you will feel proud for your kids when you see him excel in life.

8. Trust
You need to trust your children and let your children know that you trust them. Your kids should know that if you trust them then only they will get the support from you. When your kids know that you trust them they will try to restrain themselves from anything malevolence because they fear to lose your trust. They know very well that once they break your trust it will never be restored.

9. Proper Guidance
Kids should get the proper guidance from their parents. Parents are the best teachers for kids because no one else understands the kids better than their parents do. Parents do what they think would be the best to the kids and kids need to understand this, only then they will understand the values of their parents in their lives.

10. Patience
This is the most important thing that kids need.
Parents need to be patient
while dealing with their kids. Kids often do things to seek the attention of parents, at this point of time instead of getting angry try to deal with the issues patiently. Never lose your cool in front of your kids and try to remain as composed as possible. Sit together and fix the issues with your child.
Kids need their parents with them always, they need their support. They need to share their thoughts with whom they trust and nobody can be more close to kids than their own parents.
What are the basic needs and want of kids? What is the importance of fulfilling emotional wants of children? How to ensure healthy growth and development of children? Discuss here.