Raising Children Topics..
Television and Censorship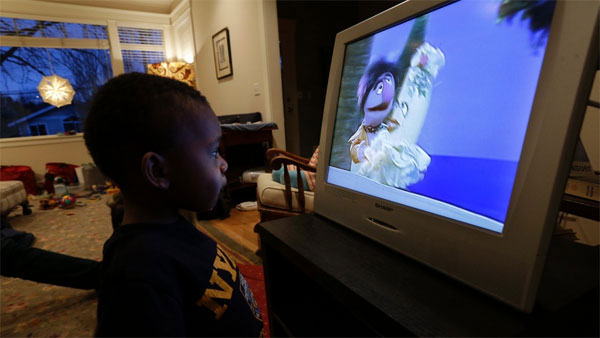 How can you, as a parent, monitor what your child watches on television?

As a parent, you have every right to be worried about what your child may be watching on television - and it's not just sexually explicit scenes that should be a cause for concern, but also movies and shows with a lot of blood, gore, violence and other disturbing elements.

If your cable provider gives you the option to censor adult content, then you can keep those channels which will be educative and which will provide your child with good, clean entertainment, and cancel subscription to the others.

If not, then consider placing the television facing the entrance of the living room. If the back of the television is to the entrance, your child will feel more comfortable watching shows he should not be watching, because he knows that he can very easily change the channel as soon as he sees you coming without you realizing what he's been up to.

Similarly, if he has a television in his bedroom, he could very easily watch whatever he wants, unmonitored, as he could just lock his room door. If you feel the need for another television, consider putting it in your bedroom or in some other common area accessible to everyone in the house instead of in your child's bedroom.

Play by the majority rule. If everyone is happy watching a particular programme, whoever wants to watch something different should go into the other room. Don't make it a rule that kids should always watch television in another room.

The easier access a child has to watching adult shows on television, the more he will watch them. Yes, kids enjoy watching something they know they should not, but most kids will not really make the effort to go out of their way to do so. If all they need to do to watch an adult show is to flick a channel, then they will do so. When a child has private access to a television set, he can very easily watch late night adult movies, which would have otherwise been inaccessible to him. However, if an adult show is coming on television in the living room, when he is surrounded by family, he will change the channel without a second thought.

"If a child wants to watch an adult movie, he will find a way to watch it no matter how many precautions you take," is one point of view often put forth by some parents. This may be true to an extent, but the number of children who will really go out of their way all the time to watch adult movies is few. Once in a while, if your teenage child spends the night at a friend's house, all friends may get together and call for an adult film. And if your child does this, then you can rest assured that it is far better he watches an adult film with a group of friends once in a while, than he watches one every night alone in his bedroom.

Television Viewing?
You may also be interested in:
#ContestAlert
(45214 views)
Back to Previous Page | More on Raising Children Index
Discussion Forum - Recent Posts
Do you supervise what your child watches? Are reality shows bad for your child? Do you think today's TV shows are harmful for your kid?

view more >>
DISCUSSION FORUMS ON
Articles
RE:Lessons From Children
hello editor,
sometimes its right, and sometimes its wrong also, childre ... - anudas read >>

RE:Lessons From Children
hello editor,
the adult definitely learn lots of things from kids, and n ... - ajinkya read >>

RE:Lessons From Children
hello editor,
kids are very innocent and they dont know who is smart per ... - niraja read >>

RE:Lessons From Children
hello editor,
sometimes its right to say we adult learn from childrens a ... - umesh read >>