Raising Children Topics..
India or America?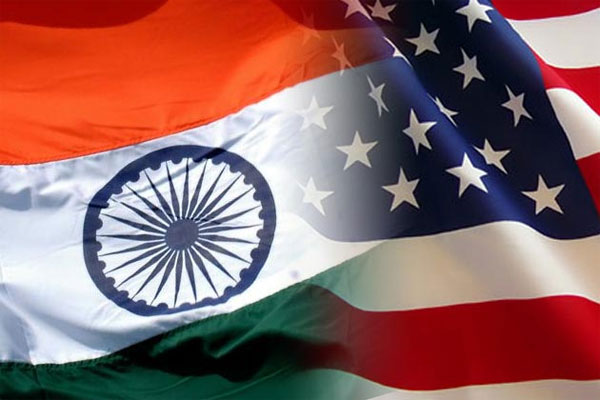 Many Indians fantasize about the life in the United States, and long to live the American dream, with access to money, fast cars, a better quality of life, beautiful malls and unending entertainment.
I shifted to the US of A, a year ago. I wasn't every comfortable when I first arrived, though friends and relatives insisted I would definitely adjust; it was only a matter of time before I wouldn't even want to return to India. Sure enough, I gradually adjusted to the climate, people and lifestyle. In fact, I adjusted too well! When I think about returning to India, I think of it as home, as a place where I have my family, my people, and as a place where I would want to settle eventually. Now that I am so used to the facilities at our disposal here, I worry about whether I would ever be able to re-adjust to our homeland.
Soon after shifting here, I got pregnant. Days flew by and before long I gave birth to a beautiful baby boy. This gave rise to many other questions that I hadn't considered earlier. Should we return to India? And if we do, would my son be able to adjust to the harsh climate? But then again, where would I want to raise my child? In India? Or in America? Children here are taught to be independent at a young age, which is a good thing if that is what you are looking for. But me, do I want my child to be independent? A quick introspection later, I discovered that I want my child to want me, to need me. I want my child to miss me when I am away, just as I will miss him. No, I did not want him to move out as soon as he turns 18, so my husband and I could have our privacy. I wanted our family to be inter-dependent, as opposed to independent.

So bearing all these factors in mind, naturally the next point we had to consider was, where should we bring up our child? India, or America? This is one question confronted by all non-resident Indians at some point in time. There is no easy answer. While a lot of parents want to raise their children in India, shifting back is not always an option. Boarding school in India is an option, but then do you want to stay away from your child? We spent many nights thinking about whether we should plan to return to India, and then came to the conclusion that the place doesn't really matter. What matters is the upbringing we give our child. Shifting to India does not, by itself, guarantee a good upbringing. While we may not be comfortable with certain aspects of the American culture, there are so many plus points. As with all cultures, there is a good, and a bad. Being independent doesn't necessarily mean loving less. We decided to stay on here, and are confident that our child would turn out to be a fine, independent, young man.


You may also be interested in:
Recent comments (76 comments)
Name: Amardeep Singh Dhanjal
Country: India
Hi We like to do adoption from India,We need some information
Name:
Country: India
WE INTERESTED TO ADOPTION A CHILD FROM INDIA
Name: Aravind
Country: India
East or West India is the best country for Indians who are born and brought up in India. Culture, Bonding Relationship, Freedom of thought, Speech and Action. In a foreign country the Son the soil will feel irritated and even they will go to the level of killing people migrating from other countries. The Employment opportunities are available in plenty. If you are going to abroad you are making yourselves as slaves.People who are technically highly qualified can work for their own countries and strive hard for the development of their nation.Nurturing children, Natural climatic conditions, Good Environment, Culture, food habits, feeling of our country. Traditional system of India.so many factors are involved, India is the best country for nurturing children. That are the talents and planning of parents to bring their children in a prosperous and high level. One has to understand their children very well, analyze their weakness and strengths and try to eliminate weakness of their children and to develop their strength.All Great saints are born in India and India is a country with a history of wonderful resources and Great Leaders By Aravind
Name: Chanakya
Country: India
Immigration is not a new thing. People migrate from village to city, plains to hills, state to state and country to country. It all depend upon how strong you need it based upon your family background, their expectations, current place of living, career, relations with family, friends & society and YOUR responsibilities. As far as the concern for your kids is concerned, do not forget that you were once kid and who made you what you are now. India is a country of colors, full of challenges and surprises. At the end, where ever you live, be patriotic to that nation. Kids will follow.
Name: Abcd
Country: India
Wah wow! Wat an article!! People like you pretend to belong elsewhere, and forget your own nationality. To be honest, you ought to be kicked out of USA AND India, cuz you belong nowhere. You guys go there to make money, don't even pay taxes back home, and are happy sweeping the floor. Back at home you will pretend like ur a big boss. Fuck you assholes. And that includes your stupid kid too. Who i guess will learn to speak with a fake american accent, while you, his mom, will push Frooti into his mouth (cuz evidently its cheaper than amaaarican drinks). Ugh! Disgusting! Chutiya! And not to mention that sick habit of taking back smelly masalas and oily pickles and fugly clothes from india. Ewwww. you guys SUCK
Name: Anu Malhotra
Country: Other
we have been living in nz for the past 6years,me and my husband always debate on the topic of raising kids either in india or the western world. i do understand that country you live in has a lot of influence on your culture. but amazaingly indians who live abroad are more indians than indians living in india. i totally agree with the author that environment does not matter.gr8 article.
Name: Vikrant Sharma here
Country: England
india is instituion in itslef welll i am not a regular user to this website . i am indian student doing masters in business and found the same problem in uk but what i realized that the standard of educatoin in india is wordclass if one is more particular about western style of education then send ur kids to mussorie, doon , where there are world class schools for people living abroad i am telling you it is only and only environment which influences others for life time in america any kind of brinup will be useless bcoz the child doesn't know the priorities in one's life it is nothing to do with indian or india it is to do with the rich heritage we indians have and the intellectual knowledge and thinking power our community has
Name: ZAk
Country: USA
well people i dont even have a kid and i am thinking about it already. i have attended 2 years of university here in the us and have has friends from a lot of different countries. one thing i think one must keep in mind is murphys laws what can go wrong will go wrong. what are you going to tell ur girl or boy when she'd come to you and ask you if she can goto the club, or the prom or date this white guy from her class? dont do it beacuse i say so (or because we are indian and are different )? that really never works and in fact when kids go and tell thier peers that they cant do it beacuse they r indian they r ridiculed at. my observation so far has been that kids specially during their teens think their parents are backward and unclassy as compared to their peers parents and hence loose respect for their parents.
Name: LN
Country: India
i am in same boat as many others who stay in us debating india/us. i am being a lil true (hence harsh). as the author says going to india does'nt guarantee good upbringing. but going to india does guarantee the environment (which is very important) that you would want your child to grow. it means people speaking the same tongue (mother tongue) following same customs & traditions. how can you belittle this mass effect of environment on a small child? can we replicate this in our us homes with just 2 adults or grandparents at the most. obviously not. that is what is culture which is learnt from observing ppl around. culture is not a subject to be taught at home, it has to be grasped from the surrounding. the children brought up here do miss it out entirely. also there are many facts of american culture that cannot be digested by most indians - self-centric behaviour - me, mine, very little respect for elders, dating, partying, night outs, bf/gfs. but we can all deceive ourselves by talking of american education, clean weather, no corruption. not to mention that many indian parents cannot hold back their children from moving out (called independence) at 18 just bcos of peer pressure. i still stand at cross-roads on where i want to settle down. but the least i want is to decieve myself into thinking that my child will be brought up as a 'better human being' in us than in india which i know for sure is not true. if i reside in us it will be only for my own selfish reasons - material comforts, easier life as a woman/wife/dil which means less headache of cooking, cleaning and meeting my hubby's family expectations from me, lesser interference from in-laws and relatives, more privacy as a couple.
Name: SC
Country: USA
i have been living in the us for 6.5 years now. when i have gone back to india to visit, i have seen children there mimik mtv and their parents let them do so. the environment we are lookign for is the one we were brought up in. we will never find that environment, if at all we do, it might be only in smaller cities and we definitely willl have to live in a bigger one for our careers. yes, certainly we have much better material comforts here which give us more quality time to spend with our children. i do not agree with "do u agree ? girl should be brought up in india , but boys can be brought up in usa. for girls it is not a good place to bring up." you are discriminating between them.
Name: Mr H. H. Shah
Country: USA
the argument is tough but myself and my wife have debated this issue for two years now. to give some background i am in usa since 7 years and we want to go back home to bombay as soon as our kid is born. my guage which guided me to this decision was simple. use historical evidence and then decide. look around and see the kids of your uncles or aunts or someone who has been here. see what kind of character and culture they share. then compare it to your relatives back home. see how those kids are raised...and now the toughest part to do is analyze using critical thinking. this i feel has been the toughest part...we talk about kids but we need to question ourselves..its us who dont want to leave the materialistic life and the comforts here. once my colleague told me "in your life, pick the problems you want to solve !" life is all about picking the problems you would like to solve..hope this thought helps. i tried to think objectively and here are some of my observations: 1> relegious background: i come from a relegious jain family.. it was tough for me to come to usa and then eat onions and potatoes. if my kid goes to school and eats hamburger without knowing whats wrong with it when all his colleagues are doing the same,thats not the problem i wish to solve. on the contrary i can solve the problem about him not living in a 1500 sq feet single family home with backyard and frontyard which i own.i can do with a 1000 sq feet apartment in mumbai 2> culture and respect: i guess indian social and culture value is much into respect for elders no matter if they are wrong or right. these values a kid learns from about say 5 years to 15 years. the key years of kids life..i think to get the feel for what relatives are can only happen when you are around some. if all ur relatives are here maybe its easy. india's social structure is not surrounded around bank balances and your net worth. its more about content of the values in the kid.his education and his character..i can steer a kid into right track in india.if at all he is on wrong track.here if i get little strict i might land up in jail. relegious festivals in india no matter how much you dislike them after coming here are geared towards getting families closer and instigating family values. 3> i want to raise him/her the way i was raised: this is probably most suttle and intuitive of all..if the kid turns out like i did, i think i did a great job. now look back at your historical upbringing..so what was it like when u were in grade 1 or 2 or 5 or 10 compare it with what it has changed to now in india if your kid would be brought up there and then delta it with what if he was brought up in usa....and now the toughest what does your gut tell u... "in your life, pick the problems you want to solve !" "money is as important in life as you make it to be !!" "get the foundation till 18-20 years and then let me study in usa if you want !" hope this helps!!
Name: maya
Country: England
well..all the ppl living abrod do decieve themself thinking that after my child becomes 6-7 years old we will go back ..frankly i think they r decieving themselves and trying to prolong their stay in forgin land..what about kids? do u think its fare on them? adjusting to india enviornment will be very hard for them. if somebody wants to go back than sooner than better.
Name: Saugata
Country: USA
in many ways the current india represents the repressed world trying to break free, while the current usa represents the free world trying to tame itself. a writer above mentioned "also there are many facts of american culture that cannot be digested by most indians - self-centric behaviour - me, mine, very little respect for elders, dating, partying, night outs, bf/gfs" but are we kidding ourselves? * can respect be given by default and not earned? * is it really wrong to have your kid move out when he/she is 18 instead of coddling him/her? isnt it selfish to keep them around longer just cuz you cant do without them? shouldnt it be that you should be able to teach a kid all heshould know about till he is 18 and after that let him make his own mistakes/successes? * if we werent self centric and selfish, would we have left our country and come here in the first place? spending our prime years not serving the country which fed us and brought us up but in a foreign land? isnt every person selfish? * didnt we yearn to date and party in our youth ourselves instead of furiously running a rat race, overworked and pressured to get into an iit or become a doctor? i have seen that a person can truly live free only here in the us. he can make choices right or wrong, but he is free to chose.
Name: saugato banerjee
Country: USA
it will also be very interesting to see that if tomorrow usa was to lose its monetary might as the soviet union did, and lifestyle fell dramatically, what the current crop of indian immigrants would do. im sure they would run back to india like a pack of rats escaping a flooding basement. americans would, ofcourse, sweat and toil and bust their guts to get their country back on top again. but the cultured, respectful, superior indians would tuck tail and scamper back..which would just go to prove that we are nothing but bloody hypocrites. if given a choice, an indian would be a slave in heaven. an american would be a king in hell.
Name: binds
Country: India
i think that both countries are good. india is all about the culture while america is all about freedom. if it wasn't for the financial oppurtunities, indian people would have not set foot on this nation. india needs to find a way to curb its population and cleanse it's political system. this probably would not happen. if kids are born here in america, parents should inform their kids about indian culture and the way of life. they should take them to indian temples, restaurants, and india as well.
Name: Rajesh
Country: India
here are my views: + points of 'settling' for life here: > you will become crorepati in the coming years/decades. > you will 'earn' nri tag. > you will show the us to your parents and very close relatives who can't come on their own expenses. > you can potentially contribute to india's socio-economic conditions. by charities or probably setting up a company of your own in future (like many nris did all these years). > you will get represent india abroad in the coming decades. especially if you are interested/talented in indian culture/arts/movies etc,. > you will get greater scope to develop/apply your skills. there is absolutely no doubt that you will be a "economic" success. + points of going back to india: > life normal. back to relatives, family, food, friends, movies, cricket... > you go back where you are born. and feel at "home" every minute of life. and feel that the "country/land" is yours. > depending upon your "skill level" you may help country with your skills. but in general i believe india has 'enough' educated population to take care of the country needs/jobs. ofcouse what country lacks is educated politicians. so if you as educated and seen-the-world person join politics, it might do more good to the country. -ve points: > lose on income, unless you are very bright/lucky person. but you will be more comfortable (maid service and parent's help in life) than in us. > if you have to settle in state where your mother-tounge is not spoken, you will have the alien-language problem. but may be better than alien-people problem abroad! > if you are in it, you may require to travel abroad and be away from family for which you returned. but you can choose not to. last point: don't worry about kids!!! they are not going to lead a life like yours. now-a-days love, dating, pre-marital-romance, sex, inter-caste/religion, inter-language marriages are common in indian cities where the return-nris ought to settle. so no matter where you bring up your kids (us/india) they may give you heart-breaks when they grow up. here in us kids go away from home around 18/19. we do in india probably around 21/22. in general the decision is yours. it doesn't necessarily has to be for your kids-sake. even in us, there are plenty of indian kids of second generation who cherish our food and like our culture. may be they don't like our movies and some of our customs/culture. but they don't it with an open mind. take your call. but i would not worry about it right now. may be one bright day after 5/6 years, i will need to decide to leave the us for good or not. - regards rajesh kamisetty
Name: Jay
Country: Other
i was born in nz to indian parents who were brought up outside of india. as i am now a parent myself, this issue is on my mind a lot. it is especially on my mind because almost every person i know of indian descent who was not born in india are "lost souls". neither here nor there. they feel conflicted and confused. at a time when they should be figuring out who they are and what is the purpose of their life, they feel so much pressure to conform to a culture that can be very narrow minded and judgemental of non-conformity. after much turmoil, i have finally realised that the problems stem from the attitudes of those that leave india in the first place. indian parents who leave india to live in western countries become so paranoid about the influences of western culture on their children that they fail to nurture their children into confident, self reliant human beings who are able to reach their potential no matter what. instead, indian parents try and hang on to bits of indian culture that is often related to the past - perhaps even their grandparents past. they become so concerned that their children marry in caste, and carry on the bloodline, that they forget the purpose of life is not to preserve our past but to learn and grow to our fullest potential. it is confusing for indian children growing up in western countries to be taught cultural things that cannot be explained by their parents. by blindly following religious practice and food constraints, what are you teaching your child? to obey and follow without questioning or understanding why? i suggest that those who leave india and have children overseas need to accept that their child is never really going to understand how you grew up. their experience is always going to be different from yours. i suggest that you need to look very carefully at your own values (not religion) and decide how you are going to educate your child to be proud of his or her cultural heritage but know that it is up to him or her to make the decisions on how much of these values he or she is going to put into practice in their life. take the good things from our culture and pass them on. meditation/ yoga/ seeking of knowledge and empowerment. with the destructive things like requiring conformity, obedience, blindly accepting what others do without questioning their moral consistency, you have to analyse your own lives. your children will be watching you more closely than you think. they will pick up on inconsistencies between what you preach and what you do. you cannot expect your child to view marriage as positive thing if you have not worked at making your marriage a good, positive example. you cannot expect your child to respect a culture that preaches religion and yet the very people who practice that religion are quick to tell lies or forge documents if that will get them what they want. being a parent is a privilege. you only get one chance to be good in each child's life. your only oligation is nurture that life to its fullest potential. it is not to control the environment or the child. by choosing to leave india, which in most cases is motivated by financial considerations, be expected to face more complicated issues than you have ever faced. be prepared to face yourselves and your upbringing - if you don't your children will. be prepared to accept cultural changes - this is called evolution. the country you left, will not be the same when you return. if you wish things to have stayed they same then you are probably stagnant and not living life as it is meant to be lived. give your child the right tools in life and you may be pleasantly surprised at how far they can go. glad to see so many of you are thinking of this issue.
Name: Sonia
Country: USA
i think the place doesnt matter, its all about your values and your culture that how you raise your child.
Name: indian
Country: USA
i think it is all bull shit in america and all the selfish indian people live here in usa beacues of their own weknesses like money, girls, cars etc and then when they are forty they suddenly wake up and say oh my god what happen to my kids. introverts selfish wanna be goras
Name: JJ
Country: India
need valuable advice and comments...how about letting the children continue education in india and mother stay with the children and take care of them till they reach teen age and then migrate them for their further studies. but here the parents have to sacrifice or compromise their comforts in life for the sake of their children....
Name: Chandresh Purohit
Country: India
hello everybody, myself chandresh from baroda, gujarat. actually i am arranging cultural and tracking camp at various places in india. now, i inviting here to all nri's for learning them child indian culture including great tracking side experience at india. if you have any query plz contact me at my mail :purohitchandre sh@yahoo.co.in
Name: ashish
Country: india
heyyy i want to settle in u.s.a so plz any nri girl marriage with me so plz mail me on ashish7474@yahoo. co.in
Name: nilani
Country: Canada
i perosnally think it doesn't matter where your raise yor child,but the way you raise your child is the one that matters. i've been living in canada for almost 17 years now. i'm 25 and i'm a mother of 4 children.my husband is a jamaican, we got a love marriage.we been married for 5 years now. we both teach each other our culture and our children is now cabale of speaking 2 language,they could speak my mother tongue(tamil)and english.we go to temple becuas ei'm hindu and we go to church because my husband is christian. we pratice both of mine and my husband's culture. we eve go visit india every other summer.so my whole point is that my children is just capable of growing up in canada and learn both of their parents culture.
Name: eleni
Country: usa
ppl here r treated the same in both countries...buh ndn teenagers think that india is not that gr8 compared 2 america
Name: MAX
Country: india
braindrain in indian youth today,people thinking raised to a higher levels.generally they often pursue themselfs towards foreigncountries,settleing there getting education there is now became a status symbol.but for some people there country is the best.for ex-in india many people oppose this braindrain which affect badly nation as well as people of that country.specially today's youth consider going abroad as not a big deal.they need higher and class education to shine in the society ,but they forget that what they will get in their own country will never be provided by anyother country.that special thing includes respect,love,care and the sence of safety. it is not wrong to go to abroad and aquire world class education because india to want youth who are specialist in different fields but,settling down there creates a huge loss to the country.as the country goes on loosing skilled personís it results in problemís like unemployement, poverty etc.so it in the favour of the country to use there skill in there own country.it will develop country as well the living standared of the people.this is the plour of every youth of india towards it to do something for the welfare anr prosperty of india. from my point of view the youth can get there in abroad but,they should not waste by working in that country but should use it in india for itís development .then only we can say the india is the best because itís citizenís are the best.so the youth should keep this in mind and then make up their desire to do something .as india too has some right to achieve something from itís people which it should be get done.



Back to Previous Page | More on Raising Children Index
Gingerbread Man Story Video
Discussion Forum - Recent Posts
Which country do you think is better for your child? Do you think it matters? Does India offer as many opportunities as America?

view more >>
DISCUSSION FORUMS ON
Articles
Arguing with children
My child wins many arguments with me. Sometimes it is due to their intellig ... - Stutee Saini read >>

Theatre Class
I personally don' t find it interesting. However, recently I had to take my ... - Ravina Singh read >>

Lesson from Children
Obviously adults can learn a lot from kids particularly their helping tende ... - Rishabh R read >>

Good Habits in kids
It is important for kids to develop good habits like spending time on homew ... - Sonia Sharma read >>