Raising Children Topics..
Respect Women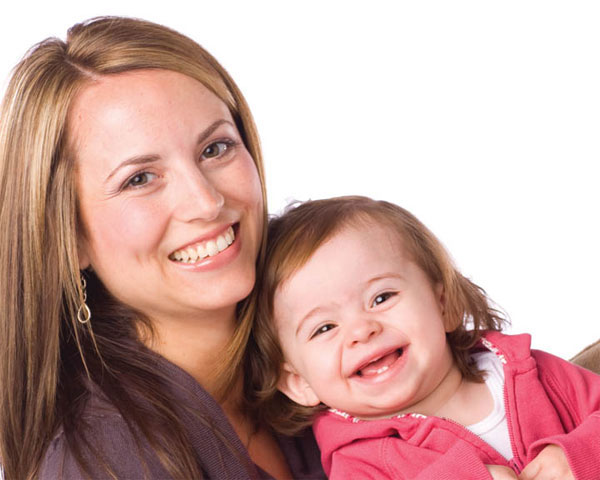 Don't let your son grow up to be a male chauvinist. Teach him to respect women as equals, so he grows up into a fine young man who will do you proud.
1] Teach your son that he should never, ever strike a girl, no matter what the provocation. If he has a sister who he constantly fights with and they regularly exchange blows, he may not easily grasp the concept that boys don't hit girls. However, as your children grow, they will outgrow the phase of fistfights, so it is important that you inculcate this value in him.
2]Teach your son to question sexism by teaching him to respect his sister as his equal. By doing this, you will be teaching him to respect all women as equals.
3] Make sure your son contributes equally in the household chores. If your daughter lays the table, your son can clear it after the meal. Chores should be rotated, so no child feels that they've got the raw end of the deal.
4] Don't expect your daughter to serve your son, or your son will expect the same of his wife. And if she does not meet his expectations, there will be marital discord. Similarly, teach your daughter to respect herself and her gender by not asking her to iron your son's clothes, or to prepare lunch for him when you or your cook are not available. They can order food from out, or the two off them can scramble some eggs together.
5] Teach your son cooking. Most chefs are men, and many of the world's best cooks are men. You will be doing him a service, not a disservice, by teaching him how to cook. If he's got a sweet tooth, start off by teaching him how to bake a cake… and take it from there. There's nothing effeminate about entering the kitchen. Some of the most macho men I know love to cook, so break out of this old school of thought. You could start off by asking him to watch you bake a cake, and to help you out by whipping the eggs, passing you the sugar, etc. Get him involved, and his interest will rise.
6] Teach your son chess, teach him how to use a computer or teach him a subject at school. Don't expect only your husband to teach him things that require him to use his brains. If you teach him how to, say, use a computer, his respect for you, and consequently, his respect for women, will increase tremendously. The fact that you may be a stay-at-home mother has nothing to do with it. If your son sees you as intelligent, you've done very well! But if he thinks that 'only papa is intelligent' or 'boys are much cleverer than girls', you've got some serious catching up to do.
7] Be a good role model for your child as a father. Respect your wife, and respect her opinions. Avoid cracking sexist jokes with your son, and if you do, make sure that your son knows that they are just jokes. Seek your wife's opinion. As a mother, strengthen your child's opinion of you by not nagging your husband constantly in front of your child, by not losing control of yourself or your emotions in front of the children, and by appearing strong and balanced in their eyes.
Back to Previous Page | More on Raising Children Index
Recent comments (23 comments)
Name: Kay
Country: Australia
Respect can mean treating another better than they treat themselves, and in the process we respect and treat our selves as you would like to be respected. Enabling self growth of respect in both individuals. If only we learnt the lesson together. Respect you can choose :RESPECT is not base on her or his behaviour but choice of attitude you develop for your future and others you would like in your life. Respect can cost you, no respect hurts you,real respect shows and is strong and kind to both. If we like a hurting child are hitting out or verbalising I hate myself or you: the answer is I love you so will not except your poor behaviour so change it. You are worth self respect.
Name: sania
Country: India
Respect women, two simple words bt means a lot.. in today's world women are almost equal to men.. so people RESPECT WOMEN
Name: mica67
Country: United Kingdom
picked my son up from the police station for physically abusing his wife. And yes, his sister did fetch and carry for him when they were growing up. i am in despair of what the future holds.
Name: Sonam
Country: India
really a very well written article. thanks! indiaparenting for providing such provoking articles.
Name: sona
Country: USA
a thought provoking article. i,myself,am of the same opinion but it feels better when someone else shares same ideas.
Name: Vikram
Country: USA
i am a man, and let me tell you what, after reading this article, i am inspired to raise my son as a male chauvinist. the things written on this article against men were so disturbing!!!!!
Name: Pradeep Sharma
Country: USA
not at all a good article, why are these people always trying to put us men down?????????? ??
Name: Vikram
Country: USA
i am sorry, i misunderstood this article, excuse my previous message. now i understand the good message this article is trying to convey. sorry once again.
Name: beardred
Country: USA
teaching the young to take care of themselves starts the first day they are born by the adult respecting their child . they are not dumb and will accomplish both what male and females where once thought they only needed to learn. please show them that this is not a gender based world ,teach them not to wait for someone to take care of them, the,re strong enough to do it themselves. back off being a sexist,this article is straight forward degrading to men and women. change this image now please. ty. from just another helpless male
Name: christian
Country: Australia
great article this is not male bashing but common sense no person man or female should be considered inferior we are all equal
Name: Elanor
Country: USA
you're full of shit pardeep.. remove the stick shoved up your sick ass.. this is a great article and a neat site so dont diss it u shit.
Name: miramar high school
Country: USA
hey what sup i didn,t read the article but i think every one should respect women they not differnt peace
Name: kourtney
Country: kenya
i men should start taking responsibilty for their actions.
Name: jody
Country: usa
great artical
Name: Creon
Country: usa
no gender should hit anyone. however, if a man is being attacked by a woman, he should defend himself. i won't let myself get beat up just because my attacker is a woman. that would be downright stupid of me. that being said, men and woman are equals as far as i am concerned.
Name: Will
Country: India
if it is fine to hit men then it is, without question, fine to hit women. you can hit a woman in the any circumstance that you feel like as you would a man. otherwise it doesn't matter what way you look at it, it is, full stop, 100% unfair and sexist in itself!
Name: Aaron
Country: Canada
all you guys stop b*tching and moaning about this, woman deserve way more respect then they are given and the way you are all acting proves it, so shut your dirty f*cking mouths and listen to the message this article is giving out, instead of being so stuck up and thinking men are so high and mighty! i am a guy but i respect women way more than i would ever respect guys, and i no i am not homosexual so if that thought runs through your mind, cancel it our right now
Name: maleslav e
Country: U.S.A.
men should be slaves to women and we need to start teaching this to our little boys. great article... but it should have said that a sister can spank a brother and order him around. also mothers should spank their husbands (with clothes on of course) but when the husband is wrong or disobeys the wife he should be spanked so the little boy will know what to expect when he grows up and will think it's normal. simply a great article to make future males into slaves
Name: samuel
Country: Japan
any guy who thinks woman are is possesion are very evil.
Name: BuBa
Country: U.S.A.
slap that ho.
Name: shilpa
Country: India
good article i like it
Name: sumbul
Country: Pakistan
a men should respect a women not for only she desrve but in our religion respect is the right of women. that is all.
Name: shilpa
Country: India
good article.



Kids Fighting Over a Scooter Video
Discussion Forum - Recent Posts
Have you taught your child to respect women? Is it important to teach him this? What are your own views on respecting women?

view more >>
DISCUSSION FORUMS ON
Articles
Theatre Class
I personally don' t find it interesting. However, recently I had to take my ... - Ravina Singh read >>

Lesson from Children
Obviously adults can learn a lot from kids particularly their helping tende ... - Rishabh R read >>

Good Habits in kids
It is important for kids to develop good habits like spending time on homew ... - Sonia Sharma read >>

sleeping position
I always prefer to sleep on my stomach. I find this position very soothing ... - Deepun read >>