Following good study habits right from early childhood can help children achieve academic success persistently. Let us take a look at the 10 study habits of successful students.

There was a time when a student procuring 70% was thought of as phenomenal, but in the present scenario, with students scoring as much as 99.9%, scoring low is not an option. The competition has increased tenfold, as top colleges give admission based on marks or GPA.
From purchasing guidebooks to hiring several
tutors
parents tend to try every possible way so that their child can score the top marks. Certain habits have been overtime observed in successful students, and you must try to inculcate those habits in your child during the early developmental years.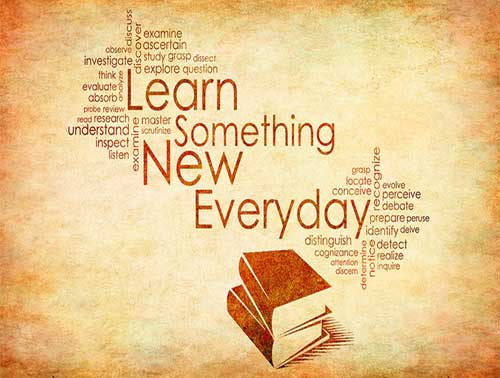 You cannot after a point force your child to study unless they have an inherent desire to learn. Cramming up notes or waking up late works only up to some point. If your child has a will to
learn
, everything else will happen automatically with minimum effort. Nothing can affect their studies.
It has been observed among top students that they have clarity of purpose from their very childhood. This helps the child focus on their goal and work against achieving it. A fixed goal provides the child motivation to be successful.
Planning is an essential part of
studying
. Haphazard studying leads to nothing. Encourage your child from a young age to plan their study schedule each day. They must also study throughout the year. Studying at the eleventh hour may help them pass the exams, but it would not be beneficial in the long term.
Ask your child to read their texts themselves before they mug up notes. Even as kids do not read out their texts to them, let them learn to read, understand and analyze what they are
reading
.
Time and again it has been seen that successful students tend to write down what they are studying. Writing down answers and notes is more effective than verbal learning.
Examiners and teachers have said that many students tend to lose marks solely because of their spelling errors. Encourage your child to look up dictionaries for correct spelling, the meaning of words and teach them basic grammar from a young age.
Most children seem to have an extremely short
attention span
. They cannot concentrate on their lessons for long. They are not even attentive during their class lectures. As a result, they are confused about various concepts. Short attention also makes them not want to study for longer duration and they hardly absorb what they are studying as their minds tend to wander after five minutes.
Successful students have said that they always revise their answers after they have written them in the examination. Keeping ten minutes aside for rechecking and revising helps remove many errors.
A rested mind is a peaceful mind. If your child is studying through the year they need not freak out before the exams and wake up all night to study. Successful students have all agreed that they fit in ample sleep to sit for the examination with a fresh mind.
Making use of flow charts, charts, diagrams, footnotes will help your child grasp the concepts better in an organized way.
All these above practices should be implemented if you want your child to be successful academically. Such practices should be inculcated in children at a young age. These not only help secure marks but also help your child become a disciplined and organized adult.
What kind of study habits do successful students follow? How to encourage good study habits in children? Why is it important to inculcate good study habits in children right from early childhood? Discuss here.