Right postnatal or post delivery diet is a must for right postnatal care. Read on to find about right postnatal or post delivery diet.
A proper postnatal diet is very important to ensure the well being of the mother as well as the new born. Giving birth is a stressful activity for the body and post birth, the hormones are again in play. Therefore, the postpartum recovery period is very fragile and delicate for the new mother.
It is always advisable that you seek and diligently follow the instructions of your nutritionist and your regular healthcare provider. It is very important that you maintain a healthy diet, since if anything goes wrong it will affect your baby as you are likely to be breastfeeding as well.
Postnatal Diet Tips
Given below are few tips on how you can take care of a healthy postnatal diet.
Keep Yourself Hydrated
This means that you have to ensure adequate water intake every day. During the postpartum stage, the digestive system of the mother is quite weak. Therefore, it is beneficial if you can sip on warm or lukewarm water at regular intervals. It aids in digestion. Besides, adequate water intake will also ensure that there is no shortage of
breast milk
.
Have Healthy Snacks
Your midday or afternoon snacks can comprise of nuts like cashew and almonds. Not only do they provide you with the essential fatty acids, but they aid in the adequate production of breast milk as well.
Prefer Nutrient Rich Diet -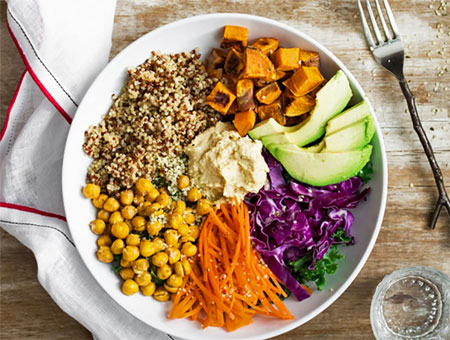 The different types of the gourds like the bottle gourd, bitter gourd and wax gourd are found to be very beneficial for the body. Not only are they great sources of essential vitamins, but iron as well. Your postnatal diet should also have
carrots
, yam and beetroot.
Include Green Vegetables in Your Diet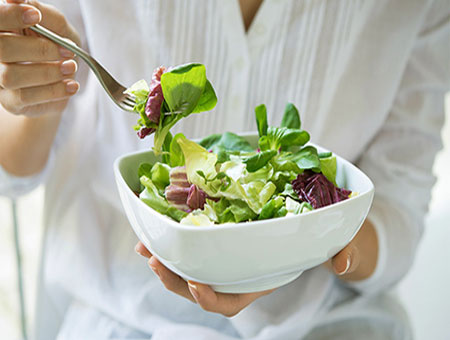 Fresh green leafy vegetables should be an essential part of your postnatal diet. They are rich sources of vitamins, minerals and other essential nutrients. Garden fresh greens like dill and fenugreek are found to aid the production of breast milk. Spinach is a great source of iron and calcium.
Include Protein Rich Food in Your Diet
Your postnatal diet must be rich in proteins as well. This means that you should have an adequate and balanced amount of milk, pulses, lentils, beans, cereals and eggs along with fish and lean meat. Remember, protein in any preferred form should be an essential part of each meal that you take.
Avoid Junk Food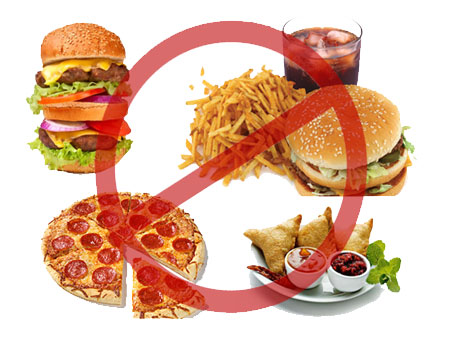 You need to note that your snack should always be healthy. Avoid junk, aerated drinks and items made from refined flour as they do not have any nutrient value.
Snack
on fresh fruits and nuts or fruit juices. You can also opt for oats porridge for example during the afternoons; it's healthy and filling.
Have Ghee in Moderation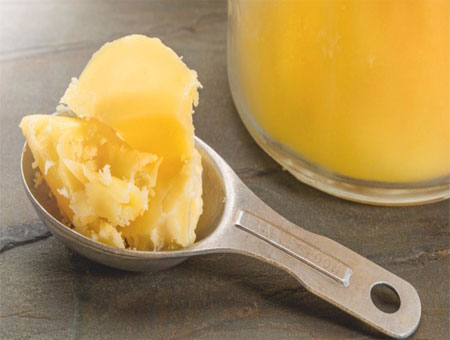 Ghee is moderate amount is also found to be beneficial during postpartum stage. Seek the advice of your nutritionist on how much is recommended for you. Ghee or clarified butter is found to aid the body in regaining its strength and repair the muscles which go through a lot of stress during labour.
Avoid Spicy Food
Postpartum, your body will be prone to constipationSo avoid spicy food and chillies, especially the red chilli. Besides, hot food also delays the recovery of the uterus. It is thus advisable to opt for pepper.
Note that you must never include caffeine, nicotine and alcohol in your postnatal diet. They can reach the baby through your breast milk and is harmful for the baby.
Always keep a check on the bowel movements of the baby. If you find signs of indigestion, you must avoid the food item that has caused the indigestion till the time that you are breastfeeding your baby.