Child Development Topics..
Build Speaking Skills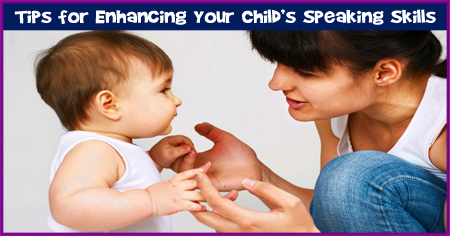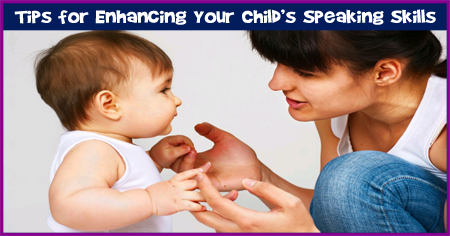 Talk to your child, read to him, and encourage him to read something aloud to you every night. Here's how these exercises help.

Read to your child

Read to your child as much as you can, and as often as possible. Needless to say, most parents will not have the entire day free to sit and read to their child, but you could certainly take out some time in a day. Some parents like to read to their children when they are feeding them, since it is easy to feed a small child while telling him a story. However, instead of reading to him at this time, it may be better if you tell him a story ad hoc. Read to him at night. This way, you can cuddle up with your child and with a nice picture book. Hold the book so both you and your child can look at it. Follow the words with your fingers as you read. Don't force your child to look at the book or to follow your fingers with you. Let him pay attention to the story. He will learn to read eventually anyway - this will just make him more familiar with the written word.

Encourage him to read aloud

Once your child can read, encourage him to read aloud every night. This increases your child's ability to read from text. Think back to your own classroom experiences. At times certain teachers would call upon students to read paragraphs aloud from their textbooks. Some students read flawlessly, while other students, who otherwise have no speech problems or impediments, suddenly started stumbling with words. Rita, mother of two children, had established a very interesting routine at home. Every evening, after dinner, each of her children would bring a textbook, and read aloud a small chapter from any subject they chose, to the rest of the family. Rita would then help them with their diction and pronunciation. Both parents made it a point to pay attention to their children when they were reading, and to turn off the television for around half an hour. Not only did the children's reading aloud ability improve dramatically, but in this manner they also did an enjoyable semi-revision at home. One of her children is now a successful freelance writer, while her other child is working with a news channel, as a broadcaster.
Talk to your child
Parents spend a lot of time coochie-cooing to their child, and less time actually talking to him. Speak to your child as much as possible, even if your child is a baby. You will be surprised at how much your child will pick up, and when it is time for your child to speak, he should be able to speak a lot earlier than other

children

. When first confronted with the idea of talking to a baby, you may wonder what on earth to talk about! Speak to him about the weather, tell him what a beautiful, sunny day it is, or how it rained so much. Ask him when he thinks his father will be home from work
, and you wonder if he will be late again. Tell him what you are going to be eating for dinner that night. Be happy when talking, as

children

, even babies, can pick up unhappy vibes - so if you have any problems, it is not a good idea to unburden them on your baby even if he cannot understand what you say. The world of babies is indeed mysterious!
You may also be interested in:
Back to Previous Page | More on Child Development Index