Raising Children Topics..
A Kidnapping Attempt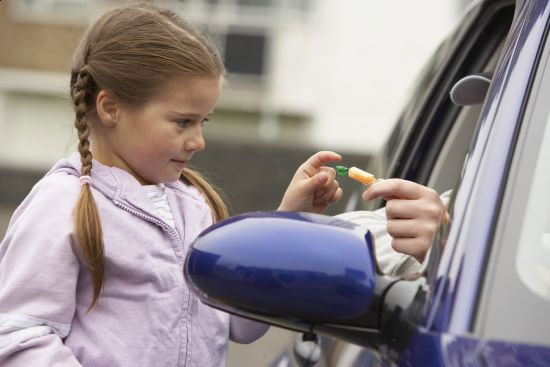 This is a story sent to us by a contributor, who wanted to share her experience with other IP readers.

The end of the year is fast approaching, and many people across the globe are preparing to head out of town for a short, quick vacation with their families. Goa is possibly one of the most popular New Year's destination in India and thousands of people, young and old, head out to this sunny town to enjoy its warm climate, laze on its beautiful beaches and party at night.

If you are going to Goa for the New Year or towards the end of the year, realise that this is the peak tourism season. Not only will everything from food to accommodation be very highly priced, but also others visiting are not necessarily 'safe' tourists.

Goa has a reputation as a party town, and as soon as groups of friends land up in Goa, they are all set to rock and roll, do drugs, get drunk and have sex if possible. Goa is also a haven for paedophiles, because of lack of law enforcement, heavy tourism and poverty.

Here is something sent to us by a contributor called 'Cruise' who wanted to share her experience with other IP readers.

"This is about a recent experience my son and I experienced at Goa during our Diwali vacation.

We went to Calangute beach, a poplular tourist spot, and found a suitable shack to park ourselves. My son changed into shorts and went into the water at 6:15 pm. I was in no mood to get myself wet again for the day, so I sat close by with a pint of beer, sipping slowly and keeping my eyes on my son (as he does not know to swim, so i had to make sure he did not go too deep in the water).

At around 7:15 pm a man walked up to my son and started talking to him. I presumed he was just trying to be friendly. Then my son pointed towards me and I waved to him. The man turned after I put my hand down, and didn't see me, and a second later he started pulling my son towards him. I started yelling and ran up to my son. He was at a distance of around 200 feet, and I was by his side in a flash. I shouted at the man to leave my son alone. The man was startled to see me, and started mumbling about it being dark and he couldn't see clearly.

The man walked up to another person at a distance, and the two of them turned around to look at us. They then walked off, possibly hunting for their next target, some other little boy. What if Cruise hadn't been looking at her child at that moment? What if she had been reading a book, or just speaking to someone else? She may have lost her son.

So when you are vacationing in a place such as Goa, make sure you never let your children venture out on their own. Always keep an eye on them, and tell them that they should shout for help at the top of their voices if anyone tries to overpower them.
You may also be interested in:
#ContestAlert
(45214 views)
Road Safety
(19284 views)
Back to Previous Page | More on Raising Children Index
Discussion Forum - Recent Posts
Has anybody ever tried to kidnap your child? Did you identify with this story? What is the scariest kidnap story you have ever heard of?

view more >>
DISCUSSION FORUMS ON
Articles
RE:Lessons From Children
hello editor,
sometimes its right, and sometimes its wrong also, childre ... - anudas read >>

RE:Lessons From Children
hello editor,
the adult definitely learn lots of things from kids, and n ... - ajinkya read >>

RE:Lessons From Children
hello editor,
kids are very innocent and they dont know who is smart per ... - niraja read >>

RE:Lessons From Children
hello editor,
sometimes its right to say we adult learn from childrens a ... - umesh read >>