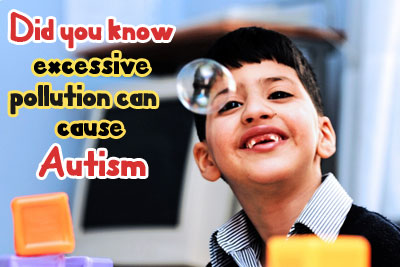 Preventing Autism in children depends on the causes and risk factors of Autism. By having a complete understanding of the risk factors of autism, one can minimise the risk of developing this disorder. To get a better understanding of the risk factors, read on.
Is it possible to prevent autism? No,
autism
is not preventable. However, there are certain risk factors associated with this disorder which significantly increases the chance of a child suffering from it. Addressing these risk factors is one of the ways of reducing the chances of a child suffering from autism.
Autism is a complex disorder the cause of which can never be pinpointed with certainty. It normally happens due to a combination of factors. Since there is no one single cause of this syndrome prevention is not possible.
The purpose of this article is to provide information on risk factors which automatically increases susceptibility to autism.
---
In this article
---
Factors related to birth of a child like breech presentation at birth, low Apgar scores and birth of the baby before 35 weeks have been linked to autism. Apgar scores refer to the score which provides an indication of a baby's well-being at 5 minutes after birth. Certain studies have indicated that children born early or underweight at birth are two times more likely to develop autism as compared to full-term babies born with a healthy weight.
Nothing much can be done to prevent breech presentation, delivery before 35 weeks, and some of the factors contributing to low Apgar scores. However, with good prenatal care it is possible to ensure timely delivery of the baby and ideal body weight at birth. Although, extra prenatal care may not exactly prevent autism, it will definitely reduce the risk to the fetus and benefit the baby in general.
Prenatal History
Certain research studies have identified some sort of link between a parental history of schizophrenia-like psychosis, and parental history of affective disorders like depression and bipolar disorder, and a child's chances of suffering from autism. These factors are again something which is not preventable.
Genetic Factors
One of the known probable causes of autism is genes. Despite extensive research on this topic no single gene has been identified as the cause of autism. In families with one autistic child the chances of the second child also being born autistic is 2 to 8 %. Although parents can take adequate precautions based on this statistics, the chances of a second child being born completely normal in such families cannot be ruled out.
Autoimmune Disorders
A study conducted to ascertain the association between autism and the mother's autoimmune disorders such as celiac disease and rheumatoid arthritis has also revealed that if one of these disorders is present in the mother, the risk of autism in the child may increase threefold.
Certain Medical Conditions
Medical conditions such as tuberous sclerosis, Fragile X syndrome, congenital rubella syndrome, and untreated Phenylketonuria have also been identified as risk factors for autism. While there is nothing much that can be done to deal with congenital and genetic factors, treatment of Phenylketonuria can prevent the risk of a child developing autism.
Although not conclusively proven it has been established that some children are born susceptible to autism. One of the probable causes for this may be due to development of specific genes that interfere with brain development. Exposure to certain drugs during pregnancy such as thalidomide is also associated with an increased risk of developing autism. Staying away from such drugs will automatically take care of this risk factor. Some of the risk factors responsible for autism cannot be prevented. The best things which parents can do on their part to prevent autism in a child and have a healthy baby are to get sound prenatal care and genetic testing done at the appropriate time.