Are you ready for Fatherhood?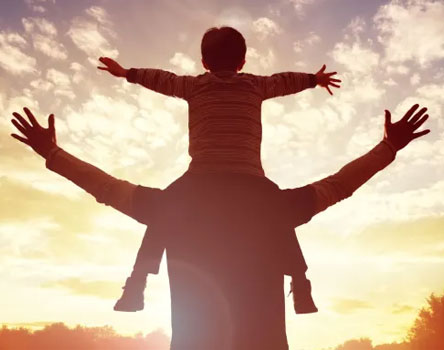 There is more to making a baby than making love. All you expectant fathers should no longer think that pregnancy is just the job of the mother. Now you have to also do some work.
To start with, old time beliefs about wondrous powers of so-called fertility foods are pure fiction. But, that does not rule out the importance of a healthy lifestyle

and good food habits. Good nutrition can greatly improve your chances of a quick transition from a husband to an expectant father.
Once you decide to have a baby, you both should choose a variety of low-fat, nutrient-rich foods from all types of food groups. Eating fruits, vegetables, whole grains, lean meats and dairy products each day will help ensure that you get the recommended dietary allowance of all the vitamins and minerals

necessary for optimal reproductive functioning. Read on for some specific guidelines for potential 'future fathers'.
Food facts
Infertility is as much a man's issue as a woman's. Over 40 percent of infertility problems can be traced to men. Therefore, eating healthy will boost your chances of conceiving a child.

Nutrition

has a direct impact on the potency of the sperm. All you wannabe-dads, junk the junk for a while and take to healthy eating mantra seriously.


Eat plenty of foods rich in vitamin C, which cuts the risk of damaged sperms. Get more zinc in your diet. Zinc deficiencies can reduce semen volume and testosterone levels. Zinc sources include baked beans, chicken meat. Excessive amounts of zinc would not turn you into a baby making machine, There is, however, some scientific basis for the oyster recommendation as these are packed with the zinc nutrient.


Increase your intake of calcium and vitamin D. These improve men's fertility. Good sources of calcium include low-fat milk and yoghurt. You'll find vitamin D in milk and salmon.

Cut out or cut back on alcohol. While an occasional drink is generally considered safe, studies show that daily consumption of wine, beer or hard liquor can decrease testosterone levels and sperm counts.
A father's use of drugs can also cause birth defects, so drugs such as marijuana and cocaine are a total no-no. They can affect the brain chemistry responsible for releasing reproductive hormones.

Mend your lifestyle
You may also be interested in: