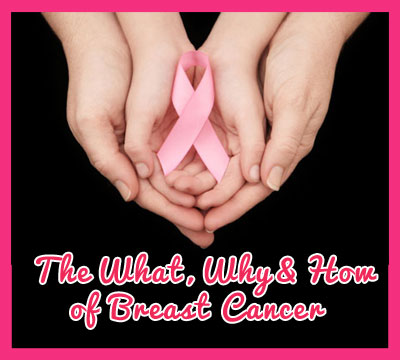 Angelina Jolie's Preventive Mastectomy has triggered much panic and confusion regarding breast cancer. What is breast cancer? What treatment options are the best? Should you get your breasts removed to prevent breast cancer like Angelina did? Read on to know more.


Breast cancer's reign of terror has been propelled into the spotlight by Angelina Jolie's poignant disclosure that she underwent a preventive double mastectomy, a procedure involving the removal of both breasts, after she tested positive for a mutated version of the BRCA1 gene, a faulty gene that greatly increased her risk of developing breast cancer.
Angelina Jolie's declaration has triggered a brutal debate on breast cancer treatment. The internet is abuzz with pompous, egotistical, worried-for-the-women-of-the-world doctors scrambling over each other to explain how she is misleading other women to take "unnecessary" preventive actions to "mutilate" themselves. Hospitals and clinics claim to be inundated with questions from women whether they, too, should get their breasts chopped off in order to prevent breast cancer.
In view of the confusion rampant regarding this topic, the article explains breast cancer, its risks and treatment options in a concise manner for its readers.

What is Breast Cancer?
Breast cancer is the second most common type of cancer in women. It is a disease in which cells in the breast begin multiplying abnormally without control to form a tumour.


Breast Cancer Worldwide
As per the World Cancer Report, breast cancer accounts for about 1.38 million cases worldwide. 458 000 women die from breast cancer each year representing 1.6 per cent of all female deaths (IARC Globocan, 2008).


Causes of Breast Cancer
While experts have deduced many probable causes that cause breast cancer, there is as yet no foolproof explanation as to why one person develops the disease while another does not.
Causative Factors (as per World Cancer Report, WHO and other independent studies) may include the following:
Exposure to radiation, (in the form of X-Rays and CT Scans),

Western lifestyle with a high calorie diet;

Hormone Replacement Therapy,

Oestrogen exposure, owing to either early menstruation, or delayed menopause;

Lack of physical activity
Mutations of the BRCA1, BRCA2, CDH1, STK11, and TP53 genes escalate the possibility of developing breast cancer. Conventionally, these genes, called tumour suppressors, restrain abnormal cell growth and stabilise cells' DNA. However, if these genes are mutated, as is the case with 5 to 10 percent of all breast cancer instances, a woman's risk of developing breast and ovarian cancer increases. Women with a faulty BRCA1 or BRCA2 gene as well as a family history of breast cancer have an even higher risk of developing breast cancer as was the case with Angelina Jolie who lost her mother to breast cancer at the early age of 56.

Symptoms of Breast Cancer
At the onset of breast cancer, when the tumour is benign and treatable, no symptoms are typically produced. Therefore, it is vital that women follow recommended screening protocols for detecting breast cancer at an early stage, before symptoms develop.
As the cancer advances, the most characteristic physical symptom is a painless lump or thickening in or near the breast.
Other signs and symptoms may comprise the following:
However, it is important to note that these changes can be a result of several other conditions, too. Experiencing one or more of these symptoms is not a definite indicator of breast cancer. A doctor should be consulted in case of any persistent anomaly in the breast. Proper care should be taken to avoid breast cancer.

Treatment of Breast Cancer
Over the years, breakthroughs in both detection and the treatment of breast cancer have led to the breast cancer mortality (death) rate declining. Treatment depends on the patient's choice and the extent of the disease.
Lumpectomy – Removing the breast cancer;
Mastectomy – Removing the entire breast;
Sentinel Node Biopsy – Removing one lymph node;
Axillary Lymph Node Dissection – Removing several lymph nodes;
Radiation therapy - Using high-powered beams of energy to kill cancer cells;
Chemotherapy – Using drugs to destroy cancer cells;
Hormone therapy - Slowing the growth of hormone receptor-positive tumours by preventing the cancer cells from getting the hormones they need to grow;
Targeted drugs – Attacking specific abnormalities within cancer cells.
While people like Mary Kom term Angelina Jolie's preventive mastectomy nothing but an act of fear, others claim that this is a cheap trick to boost her public profile, yet others blame her of misleading women. While the double mastectomy was a decision that she made, it is necessary to know that only her mutated genes and family history put her in the smallest of minorities and preventive surgeries are not required for most women unless they test positive for faulty genes. Whatever her reasons for going public with her surgery, one cannot doubt that she has helped empower and provided courage to other sufferers of breast cancer. Her striking remark, that she did not feel any less of a woman and was proud of her strong choice, transcends the confines of status, race and language to bring together despairing women faced with similar choices everywhere.