Do you think it is safe to give a mobile phone to your children? Think twice before you do so. Excessive use of mobile phones can affect their life. Having a mobile phone can benefit children to a certain extent but it can also affect their physical and mental health. Read more about it.
Human life changes constantly over time. Mobile phones were previously seen only among few high-class people and were considered as something lavish. Then slowly, even the average or the common men on the street like a cobbler or vegetable vendor could be seen having a cell-phone. In the world today, even young kids and school going children are found busily chatting away on their
mobile phones
. Now kids as young as seven and eight too have started owning a mobile phone. Welcome to the new age world!
Listed below are some of the factors that parents can consider to decide if their children are ready to use mobile phones.
Marketing of Mobile Phone Companies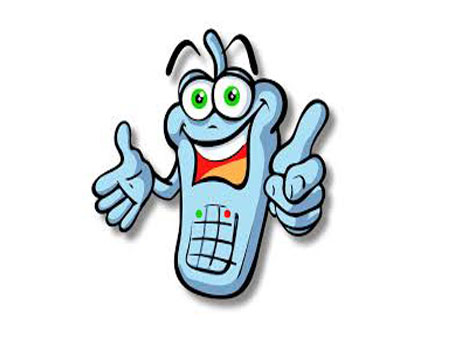 Nowadays, some companies manufacture specially designed mobile phones targeted exclusively to young children. There are cell phones for
kids
with pictures of cartoon characters to attract the attention of children and increase sales. Kids are a target audience for even mobile phones in today's age!
Effects of Mobile Phones on Academics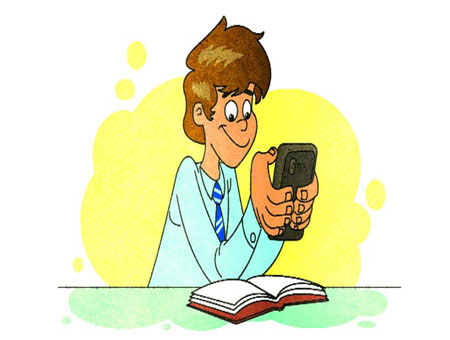 Children have started carrying mobile phones to their schools, which is causing indiscipline in the class. The environment in the class is disturbed as they talk on the phone and send messages during school hours. Some children are also caught playing games on their mobile phones during class hours. The addiction to mobile phones is affecting their
attention span
. They fail to
concentrate
on what is being taught in class as they are more interested in their mobile phones.
Health Hazards of Mobile Phones
Studies recommend that mobile phones should only be given to children above sixteen years of age. Children below the age of sixteen should not be given mobile phones since their
brain
is too sensitive to withstand the effects of mobile radiation. Since the tissues in the brain and body are still developing, these radiations can cause cell damage. Due to the absorption of radiation, children can have severe health issues. Although, adults also get affected by these radiations it will be more severe in children because of increased absorption of these radiation levels. Experts also believe there is a link between childhood cancer and mobile phone usage among children.
Overall Effects on Children
Some children consider modern, expensive and stylish mobile phones which are introduced in the market frequently as their status symbols. Mobile phones have a major effect on children and can bring about undesirable changes in their lifestyles. These children become so obsessed with the phone. They are constantly checking messages and their social media accountsand do not do the important things that they are supposed to do. Instead of spending time playing sports in the fresh air and engaging in other creative activities and hobbies, they spend most of their time on the phone. According to scientists, keeping in continuous contact with people can get addictive.
Misuse of Mobile Phones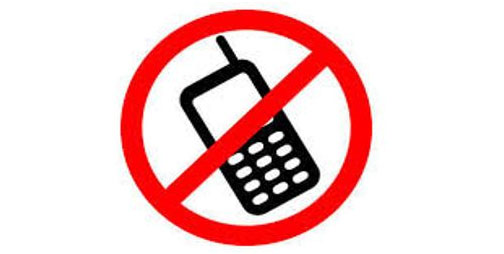 There are high chances of misuse of the mobile phone by children who have them. Children may send and receive vulgar messages and pictures. Children can have access to adult websites. Parents should note that children may not get into such things intentionally. They may get exposed to such things accidentally as well. While browsing through some websites they may accidentally click on the links which may lead them to adult content.
Advice for Parents
We live in a world where dangers are lurking at every step. So, many incidents of crime against children can be marked every day. Parents of children having mobile phones must take some steps to ensure the safety of the child. Parents should warn and keep children aware of various mobile phone crimes. Sometimes,a child can get stalked by strangers over the phone.
Parents of young children who have a mobile phone must get a post-paid connection and check the cell phone bill when it arrives. They must use parental control features to keep their children safe. Nowadays, social media websites are providing a lot of security features that help parents to ensure their
children's safety
. Providing children access to safe downloaded media can enable parents to prevent them from using the internet on their mobile phones.
Mobile Phones for Children - a Boon or a Bane
Although, there might be a few advantages of children having mobile phones, there are more adverse effects. One good advantage is that children can call up their parents in case of an emergency or if they are stuck in someplace. Parents can have peace of mind.
Children are seen using mobile phones like toys, but parents should never overlook the side-effects that it can cause. Even Bill Gates mentioned in one of his interviews that he did not allow his children to use the phone before they were 14 years old.
More and more experts are warning about the disastrous and negative effects which a mobile phone can have on the physical and mental health of young kids. So, do take all the precautionary measures before you hand the mobile phone to your children.