Fertility Issues Topics..
IVF Questions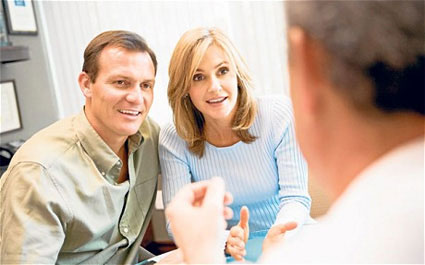 By - Dr. Aniruddha Malpani
Considering an IVF or GIFT programme,confused? Asking the following questions will help you make an informed decision.
Before considering an IVF or GIFT programme, ask the following questions to help you make an informed decision.
Cost and Convenience
How much does the entire procedure cost, including drugs per treatment cycle?

Do we pay in advance? How much?

What are the modes of payment?

How much do we pay if my treatment cycle is cancelled before egg recovery? Before embryo replacement?

What are the costs for embryo freezing, storage and transfer?

How will the treatment schedule affect our commitments at work?

If I must have lodging, is there a low cost place for me to stay? Do you help arrange this?

If I do not get pregnant, when do I make my next appointment for further evaluation and counseling?
Details about the Programme
How many doctors will be involved in my treatment?

To what degree can my own doctor participate in my treatment?

What types of counselling and support services are available?

Whom do I call day or night if I encounter a problem?

Do you freeze embryos (cryopreservation)?

Is donor sperm available in your programme? Donor eggs?

Do you have an age limit?
Success of the Program
When did this programme perform its first IVF procedure?

How many babies have been born from this program's IVF efforts?

In the past two years, how many treatment cycle have been initiated for IVF?

How many deliveries resulted in twins or other multiple births?
You may also be interested in:
Back to Previous Page | More on Fertility Issues Index