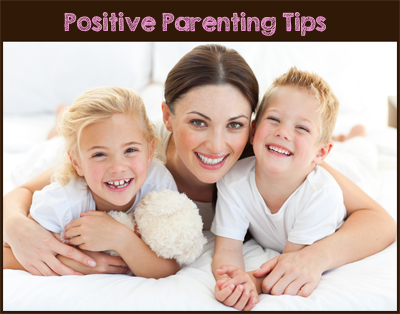 If you want to become a better parent, you must use positive parenting techniques. Have a quick look at positive parenting tips.
Parenthood is long, difficult, and also scary at times; it comes with a lot of hurdles and challenges. Your child's strange and unacceptable behaviour can lead to hurt feelings, soaring blood pressure, and sore throats. But parenting does not have to be this painful always; your kids can behave without bribes, yelling, and threats – if you learn the positive parenting strategies to counteract common
behavioural problems
you face in your parenthood journey from toddler-hood to teenage years of your child.
Pay Attention to Your Child's Good Behaviour
It is your job as a parent to find out why your child is behaving differently. You must get to the roots of the behaviour so that you can easily heal the emotions and find the cause, and then your child would not behave indifferently. Children often do things just to catch your attention, so ignore such actions that you do not want him or her to do. Pay attention to the behaviour you like, and just play deaf or walk away for the ones you do not like – your child would soon understand what to do often and what not.
Praise the Efforts and Do Not Compare with Others
Make sure of finding something good in your child and praise his o her efforts. Praising makes your child feel proud, makes him or her feel confident, and helps nurture
self-esteem
. Your compliments, hugs, kisses can create miracle, which would allow your child to do the thing independently more often. Choose your words compassionately while
praising
; do not let them down by ill words. Avoid comparing them with other children as you are you and not anyone else, so your child also cannot be anyone else.
Set Rules and Punishment
Discipline and house rules are very necessary to help kids differentiate right from wrong. This can help your child understand your expectations and develop self-control. You might also add the limitations with warnings of "time-out" or loss of privileges. Rules can be like no hitting, switching off the TV until the homework is done, putting toys in place after playing, etc.If your child does not follow the house rules, you can punish by not talking to them for some hours according to the earlier set punishment. Do not do the mistake of not following through the consequences, because if you do not follow the
punishment
given to them strictly, your child will not take you seriously.
Be a Good Role Model
Kids observe you the most and try to follow you, so you need to be respectful, friendly, honest, tolerant, and kind, if you want your child to be the same – you are his or her role model. The younger your child is, the more cues he or she takes from you. Control your anger in front of them; do not be aggressive; do not use foul words; do things for others without expecting rewards; treat your child the way you expect him or her to treat you.
Spend Quality Time with Your Child
Even if you are a working parent, always make sure to
spend quality time
with your child as he or she needs you the most. Always plan to have at least one family meal together. Try to get up on time to have breakfast with your child. Do not ignore your child's problems; he or she might want to share something with you in a lonely time. Talk it out and solve the problems. Be the first source of information for any query your child has. Be reliable and trustworthy. Try to maintain the strong bond with your child.Do not give up; if you are feeling tired, take rest, and again get back to your parenting skills. Do your best if you want to see the best in your child. Discipline is about creating effective solutions that help teach your child good behavioural tactics at any social situations. Parenthood can be a little tricky – but is rewarding; enjoy it!
What is positive parenting? How to imbibe positive parenting skills? Why is it important to practice positive parenting techniques? Discuss here.