Intelligent Child Topics..
10 Ways Kids Connect @ The Library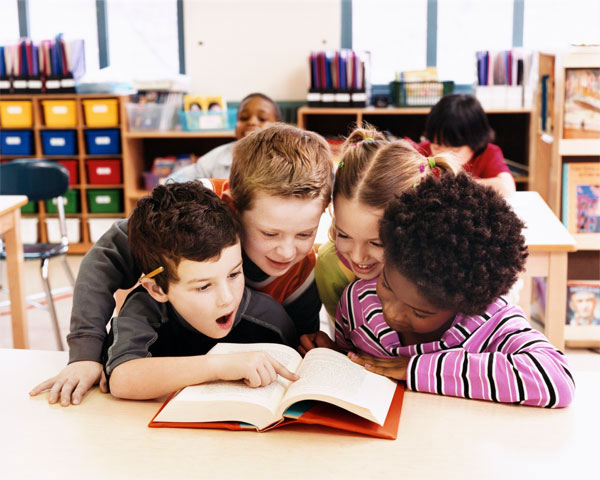 Answers :-

How fast can a dog run? What is the moon made of? What happened to the dinosaurs? No question need go without an answer. One mom reports keeping a list and taking it with her to the library to help her child find the answers.

Books :-

More books than any family can afford. Books to help stretch a child's mind and imagination. Old favorites like Amelia Bedelia and new favorites like the Goosebumps series tempt children of all ages to pick up a book and read. Ask your librarian for titles the whole family will enjoy.

Computers :-

Kids who aren't logged-on and literate will be lost in the 21st century. More and more libraries provide computers and classes to help kids (moms and dads, too) master computer skills.

Fun :-

Check out your library's free programs for children. Today's libraries offer a wide gamut of programming from movies and puppets to clowns and magicians to sleep-overs.

Homework help :-

A growing number of libraries across the country offer homework centers specially staffed and equipped with computers and other reference materials to assist children.

Librarians :-

Librarians are experts at answering questions and helping kids connect with books to appeal to their special interests. Be sure to introduce your children to the librarian and encourage them to ask for assistance.

Magazines :-

Most libraries offer a selection of popular children's magazines with stories, games and other fun activities.

Preschool learning :-

Getting kids ready to learn starts at birth. Almost every library offers preschool storyhours and other programs to introduce children to the fun of reading and stimulate mental development.

Tapes :-

Borrow books, stories and songs to play in the car, while brushing teeth, before nap or bedtime.

Videos :-

Check 'em out. Virtually every library offers videos on loan at no or nominal fees. Choose from Sesame Street, Shirley Temple, The Black Stallion and other classic children's films as well as current features.
You may also be interested in:
Back to Previous Page | More on Intelligent Child Index