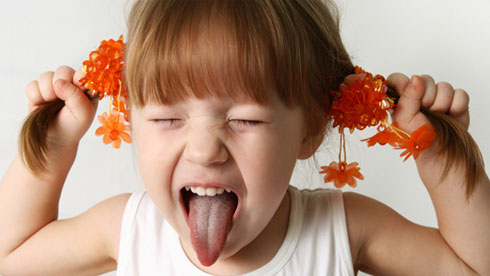 It is not very easy to distinguish a hyperactive child from a normal one. However, it is necessary to identify the signs of ADHD or attention deficit hyperactivity disorder as it can affect the academic performance of a child. Read on to learn more about the signs that a child is hyperactive.
Hyperactivity or ADHD is a mental condition observed in many children. ADHD or attention deficit hyperactivity disorder is a disorder that affects the brain or nervous system of a child. As a result of this the child is unable to function like normal children. They are hyperactive and are unable to concentrate on a particular task for long. It is difficult to distinguish ADHD children from a normal one. Many signs and symptoms of
ADHD
seem pretty normal. Only when it is consistent and more pronounced that ADHD kids can be distinguished.Having ADHD can affect a child's performance at school. They are not able to complete any kind of task. Be it coloring or reading. ADHD can be properly diagnosed only by a doctor. The doctor will conduct tests or examinations and finally determine whether your child is ADHD. The tests are of psychological nature. It is a difficult condition to diagnose.Yet as parents you can observe signs that might be due to ADHD. You can at least take your child to the doctor if you have doubts.Some common symptoms observed are:
1. Complete Focus on Self
Children who have ADHD are not perceptive at all. All they know is their own selves. They are not aware of the existence and importance of other people. Even if they are taught
manners
they do not obey them. They are always so focused on themselves. ADHD children are likely to interrupt while others are talking. They cannot wait for their turn to speak. If something comes to their minds they speak it immediately. Even in school they do not wait for their turn to present or answer a question. They respond even before it is their turn. They never feel the necessity to wait for other students.
2. Emotional
ADHD kids are marked by their extreme emotions. Owing to their
hyperactive
nature they are not able to check their emotions. Every reaction is spontaneous for them. If they feel sad, they will start crying even in the middle of an exam. They really do not consider situations and the appropriateness of their emotions. Similarly if they feel like laughing, they can laugh even at the middle of night. Their emotional responses are extreme. If they love someone is it intense, if they hate someone it is also intense.
3. Constant Activity
ADHD kids are not calm even for a minute. If you scold them and make them sit down asking them to stay put,
they will not obey
. Their hyperactive brains are unable to stay calm and put. ADHD kids are always running around and moving about. Even when they are still, they rub their hands, bite their nails, tap their foot, etc. Staying still is impossible for their nervous systems.
4. Unable to Focus
ADHD kids cannot focus on anything at all. No matter how interesting the thing is. They cannot even watch cartoons calmly. They do not do it deliberately. Their brains are wired that way. Even at school they are not able to concentrate in classes and learn their lessons properly. They try to move around the classroom or go to the playground.
5. Never Finish Tasks
Because of their lack of attention, ADHD kids are not good at finishing a particular task. Their attention is constantly fluctuating. Anything bores them after a few minutes. They want to do new things all the time. This is why ADHD kids do not perform well in exams. They are too impatient to sit and write.If you have observed these signs in your child for quite some time take them to a doctor. Normal kids also display such signs but not so consistently. Better to be sure.
Which are the common signs of ADHD or attention deficit hyperactivity disorder? How to deal with a hyperactive child? What are the ways to treat ADHD or attention deficit hyperactivity disorder in children? Discuss here.