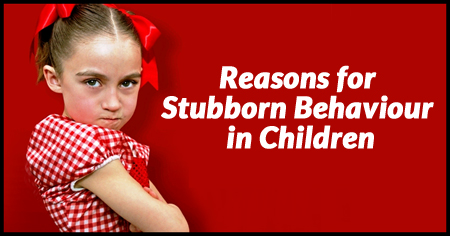 Dealing with stubborn behaviour in children is quite daunting for parents. Here is what parents should know about the stubborn behaviour in children so that that they can act accordingly.
Stubbornness is a mannerism to defy any type of change. In general, the outcome expected from stubborn children is denial or negative response, even if the proposal made is for the children's best interest. Such a character in children could get the parents to be upset at times.There are several reasons contributing to growth of such mannerism in children and it is very imperative to understand them as a priority. This is because knowing the cause for such mannerism would help to prevent the children from adhering to such
bad characteristic
as their nature.
Why Some Children are Stubborn?
It is a fact that not all children who grown up to be stubborn are
stubborn
by birth. Some of them become accustomed to such mannerism because of various reasons as they grow. Also, children who are stubborn are not inflexible in all the occasions. There could be several specific actions or communications that elicit their stubbornness. Here are some reasons which details why children are growing up to be a stubborn person.
Expecting a Return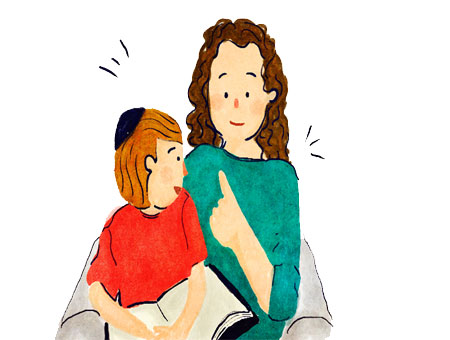 Children do get the stubborn characteristic as part of their personality mainly because of the factor to get hold of something. This is because sometimes children do think that only by stubbornness they can get what they wanted to get.For instance, a child may be provoked to exhibit stubbornness when the child discovers that only such a mannerism could make the parents fulfil the desires. So once that discovered theory is proven to yield a positive result, that particular child will start applying the same trick of stubbornness as an instrument to get what is desired.
Getting Rid of Pain
Children do feel the pain when the parents try to control them in all possible way.For example, not allowing a child to play with a ball in TV room can seem to be very controlling for them. Sometimes parents do have positive intention behind why they wanted to control such action as throwing a ball on the TV might break it. Yet, in a child's perspective such a controlling measure is seen as evasion of freedom and they start feeling the pain.Such a pain will lead to a build-up of stubbornness as whenever the parents try to control them; the child will get agitated and react in a negative manner. Failure to be free to formulate one's individual decisions can be hurting for children who value free will and this is the reason why they make use of stubbornness to get rid of such pain.
Preserving Identity
Certain kinds of children value their identity a lot in terms of their thoughts, likes, beliefs etc. Such kind of children cannot position themselves in a situation where someone disagrees with their belief or desire. This is because people or other children who are differing with them imply disagreeing with who they are. So, in such occasions, they become very stubborn to a limit that they would not even mull over the view of others. This is too a kind of pain evasion. Still, such a type of stubbornness can obstruct the growth of a child and shoddily
influence
their associations with other children.
Tasting Revenge
Children exhibit stubbornness to show their revenge with other children or people who have caused pain to them earlier. Hence, they just piss them off whenever they do get a chance.Stubbornness is one of the most horrible
personality
traits to adapt, however they are very common among children. In fact, everybody experiences it at least once in their lifetime. Through attentiveness, one could radically lessen or help to lessen the incidence of such mannerism. Overcoming an issue with children may seem to be a big deal but it is not the reality. Parents can turn the tables if they know how to react in a particular situation.
What are the reasons for stubborn behaviour in children? How to deal with stubborn children? What are the consequences of not checking stubborn behaviour in children on time? Discuss here.