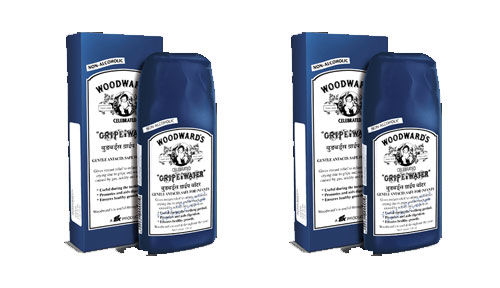 Gripe water helps to deal with colic pain in babies. But is Gripe Water safe for babies? What are its ingredients? Read on to know if Gripe Water is safe for your baby.
If you are enjoying your parenthood of late, then you will be worried of the health of your baby as your baby cannot tell you as to what is t
he reason of her or his cry. Hence, you need to take extra care of the comforts and problems of your baby daily. Sometimes you may be frustrated to see your baby crying, but you cannot do anything and you are simply helpless. But it is seen in many cases that your
baby is crying
due to
colic
pains. For this purpose you may have used Gripe Water for your baby. But in most of the cases you are doubtful and ask yourself that "is Gripe water good for my baby?"
So, What is Gripe Water?
Gripe water is basically one of the oldest commercially sold products used as a remedy of colic. It was introduced in the market in the year 1851. Since its availability in the market, it has become very popular amongst new parents.
Gripe water was discovered by an American named William Woodward in the year 1840 while he was treating fen fever. This is the original mix of dill, alcohol, bicarbonate of soda, water and sugar. This was approved by physicians who confirmed that this would to relax distressed babies. At present, it comprises principally of dill seed oil, bicarbonate of soda and functions by breaking down the trapped air bubbles in the stomach that cause the common symptoms that are associated with colic along with wind. In recent times, most of the companies preparing Gripe Water prefer to keep it alcohol free.
So What Does the Gripe Water Consist Of?
Homeopathic medicines are registered and controlled by the FDA so; this must be 100% natural in nature. There should not be any side effects while you use this product for your baby. Gripe water generally contains a homeopathic blend of Lemon Balm, Chamomile, Ginger, Fennel, Caraway, Aloe, Peppermint, Vegetable Charcoal and Blackthorn. In addition, it consists of purified water along with glycerin. It is always a safe choice for your baby.
Gripe Water - Safe or Unsafe?
The answer is both "Yes" and "No". It is because of the fact that if your baby has got colic, then it may help. But if it does not provide relief in colic, then there must be some serious factor that is causing the discomforting feeling in your baby.
Gripe water is generally safe for your baby. It helps your baby to get rid of the uncomfortable colic pain. However, like the adults, babies also face allergies and kidney related problems. So, in that case your baby may show some abnormal symptoms. In this case you should not use Gripe Water for your baby. In fact, if your baby is less than a month old, then also you should not use Gripe Water. In case your baby faces any problem after consuming Gripe Water or shows any abnormal symptom, then you must consult your pediatrician.
Which Brands to Buy?
There are several companies that produce Gripe Water. You can consult your child's pediatrician for prescribing Gripe Water for your baby. You can also ask how much should be the dosage. But before you buy one pack for your baby, you must be careful about the fact that the product is approved by FDA and it is not a duplicate product.
Finally, it must be said, that Gripe Water is not a permanent solution for your baby's upsetting gas formation in the stomach. It is only a temporary relief for your baby.
When is it safe to give Gripe Water to babies? Which health issues in babies can be solved by giving Gripe Water? Is alcohol used while preparing Gripe Water? Discuss here.