Launched in May 1999, IndiaParenting.com was one of the early movers on India's Internet scene. The site, which started as a content and information site, has now expanded beyond content and aims to be a
destination platform for parents.
IndiaParenting is the largest website for parents and close to 1.5 million people visit the website on a monthly basis. IndiaParenting has won numerous national and international awards, including the prestigious Britannica award.
Some of our sponsors include Johnsons & Johnson, Fisher Price, Nestle, Pediasure, Cadbury, CordLife, Lifecell, Aviwa, ICICI, Max New York Life and many more.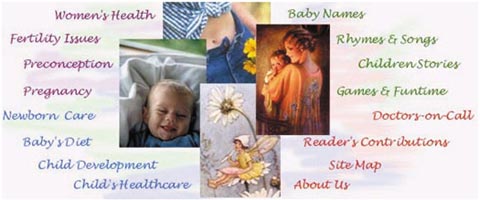 Information:
The site is a veritable storehouse of information related to all aspects of parenting. There are over 60 channels that offer depth of information addressing issues ranging from conceiving a baby, pregnancy and newborn care to IQ development, manners & discipline, harnessing creativity, child's healthcare and a lot more. It offers complete guidelines on raising children, making them aware of the rich cultural heritage and traditions of India. Parents get a chance to familiarize children with Indian nursery rhymes, Indian prayers of different religions, Indian epics, stories of great Indian leaders etc.
Interactive Tools:
Apart from educating themselves through the comprehensive information on the site, parents can also use interactive tools like Ovulation Calculator, Due Date Calculator, Baby Name Finder, Lucky Names, Lucky Birthdates, Kids Weight Calculator and many more for making their parenting journey enjoyable.
Communities:
Besides information, the site also fosters community interaction through its wide range of discussion boards. For example, discussion boards based on due date of delivery help expecting parents interact with other couples also expecting babies in the same month.