Raising Children Topics..
Managing Holiday Madness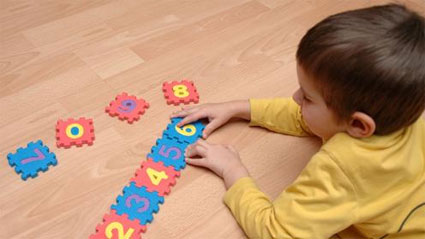 Holidays! Getting up late, lazy brunches, staying up late to read, beaches, sun-drenched days. A holiday conjures up all these images for most people, but not for mothers!

Reality Check

A mother's holiday is when her children are away at school. When they are at home all day, this means more work. Not only do they get up early willingly (unlike the tussle during school days), but they also need to be occupied.

Summer schools and classes are all very well, but what do you do when there are empty pockets of the days to fill up. It really does not matter if Mom works from or away from home; she still needs to keep track of classes, activities, car pools, friends and parties. Meals for play dates, activities for pals over for a day spend, and the massive clearing up when the day's play is done!

Here are some great, creative ways to ensure the children have fun, and are kept occupied these holidays.

Some ideas
On the day it is your turn to have the neighbourhood kids over, organize a mehndi session for girls. Considering most schools don't allow mehndi during school days, it gives an added fillip to a holiday. Free time for mom: an hour or more

If you have access to a swimming pool, spend that hour or so with the children in the pool. This gives you a chance to cool down, uses up the excess energy a holiday creates, and ensures an afternoon nap. Free time for mom: all afternoon if you time it well.

Organise a treasure hunt if you want to keep them indoors. Paste clues in odd places in the house (or colour coded cards for children too young to read), take pictures with a digital camera from odd angles and let the children loose hunting them. Free time for mom: a full hour!

Make a dress up box. Fill it with hats, scarves, beads, dupattas, belts, feathers, bags, clips, shiny slippers. all available cheap and easy. Donate a few of your old clothes, and accessories. Children love dressing up and to play pretend games. Free time for mom: join in.

Old photographs, pictures cut from newspapers, stencils, and crayons can make a collage for a wall. This project can keep them occupied for days if you give them enough interesting magazines to cut.

Make a city. Help the children to draw roads, gardens, houses, parks, offices, bus stops and train stations.... Give them the entire floor and enough chalk. They can take their cars, dolls, matchbox vehicles to the grocer, office, party. a complete make believe day. Free time for mom: equals to time taken for cleaning up, but worth it.

Board games keep children occupied, helps build memory and imagination. Even if you have a single child, or children of different age groups who cannot all pitch their skill on the same game, use computers. There are plenty of good sites to download games according to skill and age. Download few free online games and play with your child in the beginning. Once you know which games are good for your child, guide him/her accordingly.

TV, like it or not, will form a large part of their days now. Don't use the TV as background noise. Use the sleep feature on your television to force the TV to shut itself off after thirty minutes. Allow your child to choose and watch specific programs. Record a few of your child's favorite shows and allow him or her to view them at specific times during the week. Once they've been watched, delete them from the recording device.

Give responsibilities that have to be done daily. Laying the table for dinner, watering the plants, dogs that need to be walked at specific times of the day, cutting the vegetables, making the chappatis, running the washing machine. chores that would not be a part of their school days but which can get some structure to children who are used to structured school days.

Most importantly, find time to do nothing - together. A lot of secrets are shared with mom when they see her relaxing too.
You may also be interested in:
#ContestAlert
(45214 views)
Back to Previous Page | More on Raising Children Index
Discussion Forum - Recent Posts
Do kids drive you crazy on a holiday? How do you manage them during extended holidays? Have you taught them a new hobby to keep them busy?

view more >>
DISCUSSION FORUMS ON
Raising Children
RE:Good Maid agency
Hello dear according to me you should not hire maid from an agency because ... - Anita read >>

RE:Good Maid agency
hello dear this is very simple and you can select from google by just putti ... - Anaida read >>

RE:Good Maid agency
Hi there if you are really looking for a maid in gurgaon area then please c ... - Anu read >>

RE:Good Maid agency
Hello dear if you are really looking for a change then please tell me and i ... - Anushree read >>