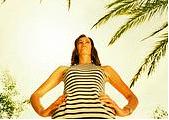 You don't need to spend a fortune to dress well, but you do need to make careful choices when shopping, so your outfit doesn't go horribly wrong. Read on.

So many of us have nice enough faces and bodies, but when it comes to dressing well, we either just don't bother to take the time out to wear something that looks good and accessorize it well, or we just don't know how to do so.

You don't need to have a lot of money to dress well. With so many malls mushrooming in every corner, you have access to numerous stores and a wide variety of clothing that was not available earlier. Many stores now sell fashionable basic clothing at reasonable rates, and you can get some great bargains at sales. Don't go for everything cheap or everything expensive. Incorporate a good mix of economical and exclusive, expensive items in your wardrobe for a good balance. For example, purchase a few basics from stores such as Westside, and then visit a couple of exclusive stores for some trendier styles.

Colours

Don't wear two loud colours together, unless you're Govinda and are appearing in a David Dhavan slapstick. You could wear a single colour from head to toe, but if the colour is very loud, consider breaking it with the help of a neutral shade. So if you are wearing a red top, instead of pairing it with red trousers, consider opting for beige. The same goes for other colours like emerald green, shocking pink etc.

Venue

Dress according to where you are going. If you are going to the office, be subtle and don't wear anything revealing or sexy. But if you are going to a nightclub, you could definitely go all out. You may still stand out though!

Earrings

Often the only accessories many women wear are a pair of gold, diamond or pearl earrings - which they continue wearing day after day irrespective of their outfit. Consider opting for long earrings with coloured stones to really dress up an outfit. If the stones are the same colour as that of the outfit, they will be a perfect complement. Even a simple outfit can look very dressy with matching, striking earrings.

Shoes

Don't wear black shoes with every dress. Get shoes that match. Delicate sandals score over clogs or platforms every time, especially in the summer. If you cannot afford to have shoes in every single colour, purchase something like white or silver sandals with a white or silver bag. This can then dress up any outfit.

Fabric

Pay attention to fabric. Here in India cotton is so reasonable, there should be no need at all to opt for anything polyester. Stick to cotton and denims for a causal look, and if you cannot afford silk for a more formal outing, dress up your cotton outfit with accessorizing it well instead of opting for polyester.

Hair-free

Make sure your arms and underarms are waxed at all times, and your eyebrows and upperlip are threaded. Hairy underarms or unruly eyebrows can ruin an otherwise perfect look.