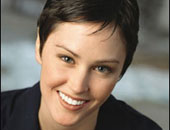 If you thought it was impossible to look 25-30 when you are in your fifties, think again. With care, a smooth, wrinkle-free complexion can be yours for years to come.

Fruits

Face masks refresh and rejuvenate the skin. They provide intensive nourishment to the skin � nourishment that your skin is thrusting for, so make sure you use face masks regularly on your skin. Almost every seasonal fruit can be applied on the skin. Some fruits like peaches and avocadoes are rich in moisturizers and can be applied to dry skin, while other fruits and vegetables like tomatoes, strawberries, apples, are good for oily skin. Bananas too nourish and soften the skin. So the next time you sit down with a fruit, take out a small piece, mash it and apply it to your face. When you start looking a decade younger than your real age, you will be glad you persevered. For some serious skin firming and nourishment, mash a banana, add honey, and apply this on your skin, and all over your body.

Egg

Egg white tones the skin, while egg yolk nourishes it and prevents wrinkles. If your daughter has an oily complexion, she can put egg white on her skin, while you use the egg yolk on yours. Once you cross the age of 35, start applying egg yolk regularly to your skin. Whole egg mayonnaise too is excellent for the skin, since it is rich in skin nutrients like egg, vinegar and oil.

Essential oils

Essential oils too are excellent for the skin, and they have therapeutic benefits as well. When you are using two oils on your skin, you should make sure you mix them together a while before applying them, to give them time to energise each other. Jasmine, Lavender, Myrrh, Patchouli, Sandalwood and Ylang-Ylang all have effective anti-wrinkle properties and work very well when mixed with a moisturizer.

Massage

Every day and night, while you apply your moisturizer, massage your face for at least ten minutes. Massage it from the neck upwards, because you don�t want a clear, wrinkle-free face to rest on a wrinkled neck as you age, do youNULL Regular facials too help keep your skin looking young till a later age, but if you cannot afford to spend so much time or money at the parlour, even giving yourself a regular massage at home will help. The correct massage strokes would be upwards and backwards toward your hairline. Don�t pull your skin too hard. In fact, one of the great ways to massage your face would be to slap it quickly and hard, once again, in an upward and backward direction. This stimulates blood flow and increases circulation, which in turn ensures that a rich supply of nutrients are carried to the skin through the blood. Splashing your face with ice-cold water has a similar effect.

Some people have the tendency to develop puffiness in the face. Regular massage and skin slapping reduces puffiness and leaves skin tight and smooth.

If you feel the beginnings of a double chin, when applying your daily moisturizer slap your double chin area with rapid strokes. Your double chin will vanish.

When you apply under-eye cream, tap the under-eye area rapidly with your fingertips, to pimp up circulation and reduce under-eye puffiness.