You are here: Home > Message Boards > Planning a Baby > Infertility Solutions > IVF in Bangalore
Please do not give any personal information or money to anyone advertising anything on these boards. We do not endorse or support any of these claims or advertisements. To report abuse, click here.
Name: ranjita gupta
Subject:
happy with service in BACC
Date: 2010-07-08
I am very happy with dr kamini rao and hospital staff they are very co-operative and helping in nature.

---
Name: manju
Subject:
bacc
Date: 2010-03-22
After having lot of confussion in mind where to get IVF done finally i am settled with Kamini Raos hospital.This is my first ivf ,next week will be my last blood test the result.Had good experience with them and also have seen lot of ivf positive cases there.So you can give a try there.

---
Name: Pinki Singh
Subject:
Infertility
Date: 2010-03-05
I had been to Dr Kamini Rao for treatment since I was referred and highly recommended by my doctor in Delhi. Though the treatment did not succeed I was really taken care of well especially as I used to be communicating with them over E mail or phone. They were very prompt in replying which is usually quite rare.

---
Name: bangalore engineer
Subject:
ivf recommendation between GG and MMM
Date: 2009-09-07
Ive tried both GG Hspital and MMM. Its of no doubt that MMM hospital is really pofessional in their approach,.. very good counseling, personalised care,.. open and frank comments. They are also very process oriented.

At a time when you are already stressed out, the issues such as long queues, painful sitting at the hospital for a whole day... no care and explanantion form the doctors etc will cause you more stress. The above are clear differentiators between GG and MMM.

---
Name: Pavani
Subject:
BACC health care Pvt Ltd
Date: 2009-06-06
Hi Jasmaine malar
I have had good experience in BACC.Dr Kamini Rao's Clinic. She is really good .I have conceived and will deliver in August.But i think it is a good idea to insisit on getting an appointment with Dr kamini Rao.


---
Name: mani
Subject:
infertility
Date: 2008-03-26
There is Patil infertility centre at Bannergatta Road,Bangalore,its success rate is 98%.try it

---
Name: Kami
Subject: hmm
Date: 2010-10-09
are u madhuri patil in disguise ? No one other than you would say this


---
Name: Devi
Subject: Patil infertility - Homeo ?
Date: 2008-03-27
Hi Mani,

Just wondering if &acute Patil infertility centre at Bannergatta Road&acute that you have mentioned is a Homeo clinic?


---
Name: Prafulla
Subject:
IVF at BACC
Date: 2008-03-21
I recently had IVF at Bacc Bangalore. They handled it very well. I was successful in the very first cycle and now I am 5w pregnant with twins

---
Name: Kavitha
Subject:
BACC
Date: 2007-06-06
I am supposed to go for HSG and hysteroscopy this week at BACC. Please can somebody let me know about BACC and if they are real good. I felt they are very money minded and asked me to go for the surgery even before they checked the test results.

---
Name: mani
Subject: HSG
Date: 2008-03-26
For Hsg in bangalore there is Dr,Raghav ,he is god,i had from him,earlier i tried with another doctor,it failed,then him it was really too good,i was so scared,but i didnt felt so when i got it done from him



---
Name: priya
Subject: BACC
Date: 2007-08-05
I&acute m currently undergoing treatment with BACC and they are really bad, some the things that irritate the most
- Endless wait, a basic scan will take at least 2 hrs, this is after getting there at 8-30- 9 Am in the morn, the docs are suppose to be there at 9-30, but they come in only by 10
- Bacc work like a factory, my husband called them a fuel station, you get there and any doc who is allocated to that depatment sees you
- The place is dull and demotivating
- as of Dr Kamini, she met me ones gave a lecture as though she was tutoring a student and said that her docs will take over
-Dr Anu is good, but as I said they work like a factory, u cannot meet the doc u want, u can only see the doc who is on duty




---
Name: shobha
Subject:
IVF
Date: 2006-05-10
I think you can also try DIACON hosptial at rajajinagar 1st stage. You can contact Mrs.BEENA VASAN.She has a good hand and cheaper too. She takes individual interest

regards

shobha

---
Name: HOPEFOREVER
Subject: BINA VASAN
Date: 2008-01-18
i heard that bina vasan is consulting at chaitanya but where does she do Ivf and IUI ? if somebody can tell me this i would be grateful..we are really looking for a good fertiity specialist


---
Name: Roopashree
Subject: Meeting Dr. Bina Vasan
Date: 2007-09-17
Hi all,

I am planning to meet Dr. Beena Vasan for infertility consultation. Has anyone met her? What was your experience like? Please let me know



---
Name: sheekkoo
Subject: re IVF
Date: 2007-06-19
Hi Shobha, I read your message about Dr Vasan. My experience with her as so far been good. i am waiting for my first IVF result this weekend :-). Please do share your experience with her. Thanks.



---
Name: meena
Subject:
BACC
Date: 2006-03-13
Hi,
Try Dr. Kamini Rao's clinic, BACC in Malleshwaram. All the best.
Meena

---
Name: Niki
Subject: BACC
Date: 2007-01-07
Hey pls dont go to Kamini Rao. Its sheer waste of money and precious time. i had the worst experience with BACC. Though u dont get to meet kamini rao for more than a month. u ll have to visit a new doctor evry visit who would suggest some kind of surgery wherein they can pull out of money from u. then after the long procedure and surgery by some doctors at the end u get to meet kamini rao for 5 mins for her stupid suggestions. pls dont go there. i have suffered lots there.
Instead try out Dr. Madhuri Patil who is really good. Though my 2 IUIs failed here, i feel very positive and would surely concieve in near future.


---
Name: Geetha
Subject: BACC
Date: 2006-03-29
Hi Meena,

Did u have any experience with Dr. Kamini Rao. How about the success rate of IVF in her clinic


---
Name: Jasmine
Subject: BACC
Date: 2006-03-29
Hi Pradeepa,

Did u get any information about Dr.Kamini Rao. We got an appointment with her next month. Let us know if u have any idea


---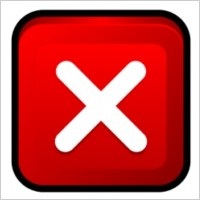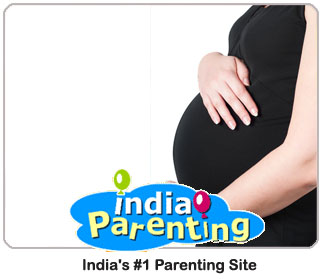 All tips on Planning a Baby


You ever wanted in one place.
No need to go anywhere else.

& Answers to Topic :

IVF in Bangalore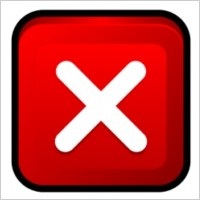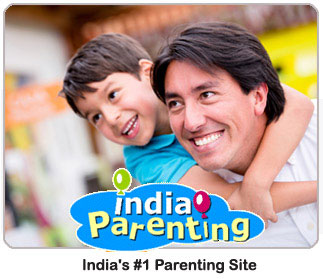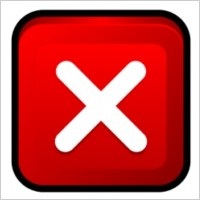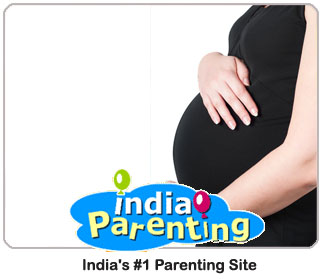 REPLY LIST
<< PREVIOUS TOPIC
NEXT TOPIC >>
ALL TOPICS
Last 7 Posts of this Board
Reply Need either a perm donor for insemination
Hi, IĀ" m IT person and willing to donate my sperms. I donĀ" t smoke and drink at all. Well educated and sophisticated.
... - Saurabh [View Message]
sperm donation
happy to help
sperm count 208 million/ml
sperm motility 1/2 hour - 90%
1 hour - 85%
2 hour - 80%
... - rohit [View Message]
sperm donation
happy to help
sperm count 208 million/ml
sperm motility 1/2 hour - 90%
1 hour - 85%
2 hour - 80%
imdgame.hbk gma... - rohit [View Message]
sperm donation
happy to help
sperm count 208 million/ml
sperm motility 1/2 hour - 90%
1 hour - 85%
2 hour - 80%
iamdgame.hbk gma... - rohit [View Message]
sperm donation
happy to help
sperm count 208 million/ml
sperm motility 1/2 hour - 90%
1 hour - 85%
2 hour - 80%
iamdgame.hbk gma... - rohit [View Message]
private sperm donor
hi its sam from chennai . 31 years old . 5' 9" high ,fair (indian fair )good looking
south indian guy . healthy and i have good sperm counts . i like to donate my
sperm for child less indian couple .i donated b4 twice
samspermdonor yahoo
mail
pls contact nine eight four zero three six nine five six four... - sam vin [View Message]
successful and healthy doner
successful and healthy doner... - Krish [View Message]
REPLY LIST
<< PREVIOUS TOPIC
NEXT TOPIC >>
ALL TOPICS
Expecting Parents
Join a Due Date Club
Parents of Babies
Join a Baby Club