You are here: Home > Message Boards > Beauty & Grooming > Hair Care > Boycut for females
Please do not give any personal information or money to anyone advertising anything on these boards. We do not endorse or support any of these claims or advertisements. To report abuse, click here.
Name: Lucky
Subject:
gundu
Date: 2010-07-11
i am new married my motherinlaw is going to shave my head at thirupati .
i am so nurvous & shy
what can i do?

---
Name: Sameera
Subject:
Whats a boycut?
Date: 2008-07-11
Ok whaterever a "boycut" is, I guess you mean short hair like a man. You need a really good hairdresser who can guide you on how this will suit you based on your facial structure, and some of them even have software which takes your picture and shows how differnt hairstyles will look on you. Also short hair need good styling on an ongoing basis.
Why should anyone giggle at you and pass snide comments? If you are confident of what you want and who you are an an individual, how is it anyone's business? And why should you care, if you are happy with the way you look?
There are many women who style their short hair really well and manage to team them off with saris, Western, fusion and Indian clothes here in Pune where I live. However I don't know where you live [I think in South India] and if it's a conservative society, and if you are a self-concious person, then you may feel a bit out of sorts.
As for the whole going-bald experience, I cannot comment on that as I do not believe God really demands that kind of a sacrifice, but to each his/her own!!!
All the best with your new look!

---
Name: Preeti
Subject: Why tonsure
Date: 2008-07-15
Dear Sameera,
I take it that you are a female. I am saying this because I have known gents with this name and spelling.

Thank you for your comments and encouraging words.

Not that I should worry much about what others would think about my impending boycut or crewcut. I am confident enough to carry it off. The varied reactions (very good to very bad) for my bald head in the past week and my handling of those things with a smile has given me confidence that I will pull it off with a crew cut also. But there are people who giggle and there are people who pass snide comments. They are a part of life.

As for going bald at Tirupati. Well, God does not demand anything except &acute dharmic&acute behaviour in all walks of life. All the things we humans do is to feel Him in us by various means. A religious tonsure done with devotion and right frame of mind does give a spiritual contentment. Till now I had only heard about this, but last week I did experience it to some extent. So do other spiritual exercises like bhajan, dance, havan, etc. So a tonsure is not necessarily a sacrifice, it could be an indulgence also. And what I did last week, I prefer to classify as an indulgence, not sacrifice. It is all a matter of faith and mentality. And as long as it does not create fissures in the society or in families, any religious practice should be okay.

Anyway, I will write after I get my first boycut/crewcut.



---
Name: saranaya
Subject:
Head Tonsure Photos
Date: 2008-07-09
Hi,
I am planning to get my head shave in tirupati this year. I have not done since my childhood. Preeti can you send your photos before and after the shave to me to get some confidence or some body can post their photos. Preeti i am eagerly looking forward for your reply.
Saranya

---
Name: mousumi
Subject: want to know
Date: 2010-02-25
saranaya u said you had been planning for gundu. are u tonsured? Share ur experinces.


---
Name: Lakshmi
Subject:
Hi By now u would be bald
Date: 2008-07-07
Hi Preeti,

By now you would have complete bald and had a good Darshan of Lord Venkateswara. Kindly let mehave your bald experience.


---
Name: Lakshmi
Subject: Hi Preeti
Date: 2008-07-10
Hi Preeti,
Thank you very much for your complete explanation and feeling. I do have the same feeling when I shaved my head in 2005, again we are going to Tirupati very soon and offer my complete hair. Basically I am from Visakhapatnam and my husband is working in Delhi, hence we have settled in Delhi. Last month when we went to VSKP we passed through Vijayawada. In fact I visited Vijayawada in 2002 & 2004 and stayed in Hotel DV Manor and Ilapuram and had Kanakadurga darsan, after than my hubby had paratrooping. I am a house wife, by the way in which bank u r working. what abt your husband? Your English is so high, I admire your English. I am from a Orthodoxic Brahmin family Where did u passed out? Stay in touch.
Lakshmi


---
Name: Preeti
Subject: Finally we are all bald
Date: 2008-07-09
Thanks for 123, a short hair lady, to have replied. I also respect her views that she wants to go back to long hair. May be I will also do the same some time later depending on my mood then.

Sorry Lakshmi. I could not write till today due to various reasons.

We are from Vijaywada. We had booked tickets for the night Volvo bus to Tirupati. The bus journey was comfortable and all the seven of us slept well. We reached Tirupati around 5 am and soon took a smaller bus to Tirumala. The crowd as expected was less. We had cottage booking also. So, we trooped into our cottage, did some morning chores and by 8 am stood in line at Kalyanakatta for our tonsures. There also the queue was comparatively less and we could start our tonsures around 9-30.

We had an anxious moment when suddenly, my daughter started saying no to tonsure. It took myself and m-i-l some time to gently pursuade her to accept since all of us were doing it. Her main fear was of getting ragged in school. I assured her that she would be able withstand such ragging since she herself was a bold girl. Reluctantly she accepted.

The seven of us got three different barbers. It was a first time for all of us except our f-i-l and my hubby who had done it once when my husband was a boy of 10. I was eagerly anticipating the tonsure and so was my m-i-l.

In the first lot f-i-l and my sons got the gundu. It was 4 to 5 min affair and the tonsures were smooth. Both kids looked cute with their smooth and grey bald heads.

The next was the turn of my hubby, m-i-l and my daughter. I wanted to watch all the three. But I concentrated on my m-i-l&acute s tonsure. With a smile she bent her head to the barber offering her wet midback long hairs with some grey in it. He started from the front and the first cut brought a kind of joy in her face which is difficult to forget. My f-i-l kept a close watch on my daughter&acute s tonsure. Like my son&acute s her three inch long boyish hair was thoroughly wetted and scraped off smooth and nice in about 3 minutes. When I glanced at her when the tonsure was halfway she was grinning contentedly. She seemed to have overcome her reluctance. By then my husband was rising. It was difficult to recognise him without his hair and moustache. For the first time in my life I was seeing him without his moustache and this was something I had been pressing for long. I always preferred a cleanshaven face for him which he had so far not accepted. I hope I will be able to pursuade him not to grow out his mouche anymore. His plan of retaining his mouche even after the head tonsure was vetoed by his parents and myself. He really looked good with his smooth bald head and cleanshaven face. By now both my m-i-l and daughter rose up with smooth grey bald heads and 1 meter wide grins. Both looked really good with bald heads. In fact my daughter looked so cute with her nice smooth round pate that I thought that I should have got her shaved more often.

Now it was my turn. This was the occasion I was waiting for for a long time. Of course, the boycut was the initial driving force but for the last two months, getting fullys shorn was something I was looking for with lot of anticipation. The remaining six baldies of our family gathered around to watch my depilation. I had put my shoulder long hair in a pony with a clip which my bald m-i-l removed releasing my hair. I sat in front of the barber. Like others, he wetted my hair with a mug of water and massaged it vigourously for a minute. Then he put the new blade he had collected from me (issued at the counter) into his razor, bent my head fully down and made the first scrape at my nape. Oh! what a sensation! As the scraping progressed my joy knew no bounds. I was thoroughly enjoying it. In about a minute, my entire nape was denuded. Then he drew a patch from the crown to my forehead. Then he tilted my head to my left and shaved off the hair on my right. Then the left side. He passed the blade all over once again making my head very smooth. I got up caressing my bald head with both hands. Truly the happiest moment in my life after the birth of my kids. Initially I had agreed for this as a price for boycut. But now I thoroughly loved it for its own sake.

Looking at my reflection in the mirror, I was convinced that I did not look bad and I decided that I would go around bald happily without covering.

Later we all had bath in Pushkarini and then Darshan of Sri Venkateshwara. It was 4 o&acute clock in the afternoon when we came out of the sanctum santorum - a very quick darshan indeed on a Saturday.

By now my daughter was so happy with her bald head that we wondered whether this was the same girl who put all that tantrum earlier in the morning. She also refused any scarf. I myself ruled out caps for the boys since I did not find anything wrong in they going around bald. We left Tirumala around 7 pm and Tirupati around 11 pm. We reached Vijaywada on Sunday morning.

Most in the neighbourhood saw us with open jaws, muffled giggles, twisted noses, but some with open admiration. We all simply smiled at them. None of us could resist running our hands frequently on our own or some others bald heads in our family. My m-i-l took great joy in caressing my bald head apart from her own. I went to purchase vegetable on my Pearl with my bald daughter. Most eyed us a second time, some giggled but we smiled back.

When I entered my bank yesterday everyone was aghast in spite of being forewarned. Most said &acute you look so beautiful this way!&acute . Our branch manager whose hair has grown back to normal, smiled beninly and said I looked good enough to work without a scarf. Well, I told him I had come without any determined to work that way. During work also the customers did take a second and third look, but I worked with a fixed smile and looked straight into their eyes as usual as if nothing had happened. I returned home contented. By today, both the bank staff and myself are used to my look and things carried on as usual. Only the customers do take curious looks since most of them keep changing.

My daughter came back from school yesterday a happier kid. Of course, she had been nagged and ragged a bit, but she has laughed away all and smiled with all. Since she did not wear anything, her smooth head became a swipe board for all and sundry including a couple of her teachers. She has taken that positively and today was almost a normal day for her.

My m-i-l has declared that she would shave again three or four years hence and has advised me also to do so as frequently as possible since I would henceforth be having a short boycut anyway. As for my daughter, we wanted her to grow it out long till her SSC (about 5 years hence) but she wants to go bald again next year. But our saloon barber who saw us all bald on Sunday afternoon examined the head of my daughter and told us that it would be good if we razor shaved her head every week for the next five or six weeks. He said that would make her hair more dense. And m-i-l has agreed since the kid is yet to attain puberty. [After puberty, no razor shave except in Tirumala as told by m-i-l]. She has caught onto that and is eager for her next shave coming Sunday.

And I am eager for my first crew cut with the same barber, may be August, maybe September.

One thing is that I will certainly take my m-i-l&acute s advice and tonsure as frequently as possible, may be once in two years. I am wearing only sari, I continue keeping bindi, sindhoor at my hairline on the bald head, nose stud on the right nostril, earrings and small studs in the new piercings of my ear. And my husband cannot take his approving eyes off my face or his hand from head. He has agreed for the two year time table set by his mother for me.

A great memorable week for all of us!

I will write again after I have my first crewcut or boycut.


---
Name: 123
Subject:
boycut lady
Date: 2008-07-04
hi,
I have had short hair 'boycut' for about 4 years now,, i really dont care what people say my manager told me he feels i m a boy in his team, i dont care... most of my male colleagues told they would prefer long hair but nothing bothered me from trimming my hair often. But yes u need to do some changes in the clothes u wear, not all indian dress go well with short hair on women. You cant wear punjabi style dress with a boy cut, sari, push up salwar kameez is fine with short hair.

now after 4 years of short hair, i m waiting for long hair, i had my last hair cut 5 months back, i want long hair now coz i feel its more feminine, and get really jealous of ladies who have long straight hair... cooz men love it

but u go for short hair since u want it so badly and later it grows back coz its just hair afterall

---
Name: Lakshmi
Subject:
Hi,it is hardly any time to have long hair
Date: 2008-07-03
Hi Preeti,

U have almost reached to no time and you left with few hours (not even 48 hours) to come to your dream true. I hope by Saturday afternoon you would be completely bald. Please put your experience on Monday positively. Best Wishes, Lakshmi & family
By the way, where r u from Preeti??? I am from Delhi.

---
Name: Lakshmi
Subject:
Hi Preeti, when r u going to Tirupati
Date: 2008-07-01
Dear preeti,

This is the month of July, when r u planning to go to Tirupati.
Please put your experience, once you come back. Happy head shave and afterwards happy boycut. I wish you good luck and all your dreams and wishes come true.
Lakshmi

---
Name: Preeti
Subject: Tirumala tonsure before boycut
Date: 2008-07-01
Well, thanks Lakshmi. We will be in Tirupati this weekend (Sat/Sun) for our sheduled tonsures. The seven of us - my f-i-l (62), m-i-l (58), husband (35), myself (32), daughter (10) and sons (8 and 5) - will get tonsured this Saturday. I have told my colleagues in Bank about the impending bald appearance with a giggle. So no surprises for them.
And another thing. The males of our house and my daughter go to the barber shop which is situated just 3 houses away from mine for their monthly haircuts. I have to add that we are keeping the hair of my daughter a boy cut (scissored only) since she had her first gundu when she turned two. And we keep the sons&acute heads a crew cut almost always with clippered sides and back. For the proposed tonsure I allowed their hairs to grow a bit longer over the last two months. Many times I take the kids to the barber shop and hence I know the barber well. I have told him about my proposed gundu and later boycut/crewcut. I asked him whether he would do it. Initially he hesitated but after some pursuasion he has agreed. I am looking forward to my first haircut in his shop.
And even more than me my m-i-l has become very enthusiastic about a bald herself and a bald d-i-l. And this in a very orthodox family like ours!
Anyway many thanks for you and Arun Kumar who have supported my boycut. My disappointment is that not a single female who keeps a short boy cut has cared to answer my message.


---
Name: Preeti
Subject:
Thanks
Date: 2008-05-08
Thanks for everybody's suggestions. My Bank Manager and his family including his lecturer wife have recently got tonsured in Tirumala. He said he would not mind if one his female colleagues turns up bald. It has given courage to me to go bald in July.
At my house everybody has jumped into the 'gundu' bandwagon. So in July 7 of us including my m-i-l and 10 year old daughter will go bald in Tirupati. I am eagerly looking forward to it and more to the boycut days a few months later.
And why July? Because crowd will be a bit less.

---
Name: Arun Kumar
Subject:
Its a matter of choice
Date: 2008-04-15
Hi Preeti,
i find no logic in shaving head merely as a precursor to ving a boycut, unless u r genuinely interested in having it tonsored. dont bother about what people say about boycut. maybe they ll talk for a day or two, then they ll stop. its ur wish and choice which matters most. if u r also concerned about looks, then do consult a hair stylist who can advice u a good hairstyle based on hair texture, shape of head etc. usually boycut goes well with most women if they wear simple clothes like jeans and top. it may not look cute with elaborate flowing dresses like sari and salwar. my wife wears a really short boycut, but it looks odd on her bcoz she wears only salwars and nighties. anyway, dont think much about whether other women have such hairstyle or what society will tell. its ur life, ur money and ur hair, right?

All the best.

---
Name: deepak
Subject:
Just Du it Preethi
Date: 2008-04-13
U can du that preethi, If u want Sum nic stylist on your place Contact me deephak_online

---
Name: Lakshmi
Subject:
Hi
Date: 2008-04-07
Hi,
I have few questions.

1) Do u really want to cut it real short?
2) Do you have vow to offer your hair at Tirupati

3) If to offer your hair, why to wait till July, why not this or next month, because you can save from heat.

I would suggest you not to go for crew cut, go for a short cut. If want to go to Tirupati, don't go for short cut, go for complete bald and after that you may go for shortcut.

Do not listen the words of mpvijaykhanna as he would give some useless suggestions.

---
Name: Lucky
Subject: shy& nurvous
Date: 2010-07-11
aunty plz help i have a big hair upto bullocks .my mother in law want to shave my head at thirupati ,.
plz suggest me.


---
Name: Sekar
Subject:
Re
Date: 2008-04-06
Are you crazy ? Are you meaning by clippered sides and back reduced with 3 or 4 inches attachement - then it is not that uncommon. but if you mean clippering to the scalp at the sides and back i.e. crew cut, then it is a serious thing. Will any beauty parlour give such a cut to a lady ? headshave itself is a big big decision for a lady. People do it after fulfillment of their wishes. You may get ridiculed by others. Society hasn't grown here to accept such drastic changes on a women.

---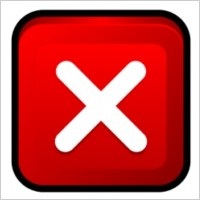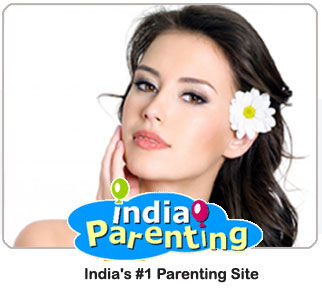 All tips on Beauty & Grooming


You ever wanted in one place.
No need to go anywhere else.

& Answers to Topic :

Boycut for females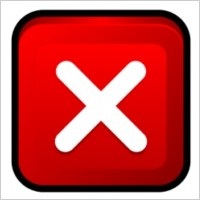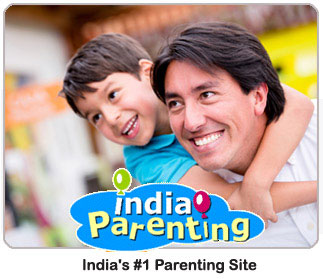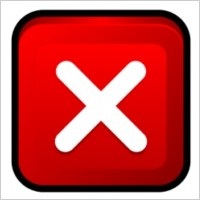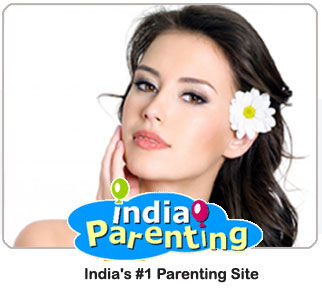 REPLY LIST
<< PREVIOUS TOPIC
NEXT TOPIC >>
ALL TOPICS
Last 7 Posts of this Board
my haircut
hi.today i got my long awaited haircut.i m happy.i m out of my home town for few months for a course.so i nd my friend decided to get haircut before going.coz nobody knows us here.v got a barber shop nearby my place.my friend asked him for our haircut.he was free nd said yes.he was little shoked by hearing this that v wanted haircut.first i sat on d chair.bt i was nervous ... - sudha jain [View Message]
tonsure
dear shruthi,
of course, the original plan was to shave rishi' s head during the ceremony,but it took so much effort just to convince rishi, and get his ears pierced that we gave up on tonsuring his head.managing a 9 year old boy is very difficult indeed.
... - akshaya ravi [View Message]
hair loss treatment at dr batra
Hi, I underwent treatment for my male pattern hairloss for almost 2 years but it was a total waste of money. their treatment or medicines are totally no use. The reason for my hair loss was due to male harmone (DHT) and I went to a skin specialist and he suggested a medicine for this. I felt good result after having medicine suggested by my skin doctor. he scolded for spen... - sam [View Message]
short haircut
i always think of cutting my hair short.i have a desire to cut my hair very short.i want to get my haircut in a barber shop.
bt is it ok to cut long hair? and how much time it will take to grow if it doesnt look good.i always see girls getting their hair cut very short.nd i like it.... - sudha [View Message]
hi
many girls r intrested in headshaving now a days.bt why r u asking?... - teena [View Message]
earrings
dear sanjana,
thank you very much for your reply and its good to have a professional.the earrings are gimmiki types and have 3 ' levels' with some intricate work and ends with a freshwater pearl.according to my mother in law the pearl in the earring is very important.

the earring had to be screwed tightly otherwise rishi would remove it.

he has an o... - akshaya ravi [View Message]
Hi Preeti
Your postings of 2009 were my inspiration for regularly having " machine cuts" . Your English is excellent. What are the names of your sons. How frequently do have their " machine cuts" ?... - Arun Rama [View Message]
REPLY LIST
<< PREVIOUS TOPIC
NEXT TOPIC >>
ALL TOPICS
Expecting Parents
Join a Due Date Club
Parents of Babies
Join a Baby Club