You are here: Home > Message Boards > Planning a Baby > Infertility Solutions > tubes block problem
Please do not give any personal information or money to anyone advertising anything on these boards. We do not endorse or support any of these claims or advertisements. To report abuse, click here.
Name: AK
Subject:
Whats the latest
Date: 2011-06-28
Hi K,
Whats up? Did u do IVF? Any success?

---
Name: k
Subject: i have a good news
Date: 2011-08-14
dear A k,
hi dear dieing to talk to you,i have a good news,i m xpecting, but i hav a prob to. i am little confuse.plz rply me as soon as possible.i dnt kno how to say that but i realy wanna talk to someone who can understand me.


---
Name: Penny
Subject:
Blocked tubes?
Date: 2011-04-05
Hi.
I was also told yesterday that one of my tubes are blocked. And the whole procedure was explained to me at Preshanth hospital, MMM and at GG all in Chennai.

I believe, IVF only will not be enough if both your tubes are blocked. You might have to do Donor(go for shared donor as this is cheaper) IVF.

At first, I also wanted to do what i felt without my husband's opinion. DONT do IVF alone as you WILL need his support during and after treatment and to raise the baby.

Wait for him to earn enough cash, go for a donor IVF discuss this with other doctors.(and with your hubby,make him see the importance. So by the time his relatives get to know you already have his support on to your side)


---
Name: k
Subject: thanx
Date: 2011-05-17
hi,
thanx for ur opinion.bt i dnt understand about the need of donor...can you plz xplan it to me


---
Name: Sona
Subject:
Infertility
Date: 2011-03-17
Dear R,

Iam new to this site.My name is Saheli , after 3 years of our marriage iam unable to conceive.Dr. said tubes are not capable, need to do IVF.

Can you plz tell who is the best Infertility/IVF specialist.How abt Dr. Archana Dhawan Bajaj?

Please waiting for your reply.
you can contact me on my gmail id.


---
Name: k
Subject: hi
Date: 2011-05-17
dear sona,
giv me ur gmail id then i can tak to u i m on facebook also...i realy want to tak to u.i m not there for few days now i read ur note n i want to tak wid u more on this topic.r u in delhi?


---
Name: shi
Subject: dr archana
Date: 2011-04-03
had recently seeked an appointment with dr archana dhawan bajaj at adiva.. have to say the experience was not good. she has made a name for herself in this new flourishing IVF industry thus is neck to toe busy. even though with a personal appointment i had to wait for 1 hour. i was attended by her assistants who reviewed my history on her behalf and jotted the summary. the whole adiva was filled with iraqi and afgani patients - all hers. finally after waiting for 1 hour sitting on the staircase got to meet her. though i kept asking for my appointment ot be rescheduled to someother time but her assistants ( multiple of the them who get these afgani patients for her proabably) insisted i meet her. finally a meeting outisde the Operation theatre with loads of people around. i am not questioning her credibility, she is indeed for sweet to talk. but with such a hectic schedule day night, conducting both OT and OPD at same time its impossible for her to actually give time patients. the diagnosis which she made for me was based on the summary of reports jotted by her assistants, she suggested lapro as 1st stage based on my HSG report. it was such a tense moment for me, i rushed to the other doc, who has actually done it with her own hands to question her diagnosis, and she assured it was no needed at all...
all i can say is Dr archana seems to be a very genuine lady but her hectic schedule doesnt allow her to pay individual attention to the patients. this experince has made me realise that IVF is a big money minting industry, a business for docs and nothing else.


---
Name: sk
Subject: reply to saheli n R
Date: 2011-03-26
hi saheli n R
saheli did u visit to Dr.Archana dhawan .how was ur experience with her ..
dear R i am confused where to go . ihad 2 failed IVF ICSI from Dr. abha now dont know which doc is good Dr. pai of la femme fortis GK-II or Nalini Mahajan..plzz show me some light ..:(


---
Name: R
Subject: Reply to Saheli
Date: 2011-03-24
according to me Dr Archana is good as her approach to the problem is straightforward and direct. Earlier I showed to dr. Kaberi banerjee and literally , I m coaxing myself on tht day i went. as I have wasted 1.5 yrs with her. She never maintains any history of her patients. She asked me to stop my ATT without checking the results and after that I had 2 failed IVFs and she was clueless as to waht is happening.

Then I showed to Dr. Archana, she maintained my proper history and did tests to find out the reason for failures and started the treatment now... now I am again taking the medicines which Kaberi had stopped abruptly.

Hope this helps/.
Dr. Archana has better approach to the treatment and has her checkpoints.

Rgrds
R


---
Name: s
Subject: g
Date: 2011-03-17
ghhh


---
Name: AK
Subject:
k&acute s message on 15.1
Date: 2011-01-24
Since you are 25 , you have really good chance of success in first attempt.

Ask ur hubby to take vitamin C& E regularly--you can get in any medicine shop.This reduces the chance of any "DNA defragmentation". Generally also C reduces cold-attacks and E improves skin.

Talk to all clinics & make a comparison of the lower costs.

Many pharmacy's give 10% disc on medicine. Find them out.

Compared to Short Protocol, Long Protocol is more suitable for your age & medicines are also cheaper. So go for the long protocol after talking to Doctor.

God & age are with you. And you shall be successful.

Am from Durgapur/Calcutta

bye for now

---
Name: k
Subject: hi
Date: 2011-05-17
hi ak,
dear my hubby keep his promise and we r goin to take IVF with dr. manika khanna.but i m little nervous.what to do? i need ur opinion...dr. manika khanna is very sweet to me but some other doctor told me that she is money minded.
i wanna do that bt ill everything come in my favor?he is supporting me but not in money.i m little bit confuse plz reply me as soon as possible.


---
Name: AK
Subject:
IVF clinic distance from home by K
Date: 2011-01-05
I am not very sure about the Doctors---though I have heard a lot about Abha Majumdar. Main part of IVF is taking daily injections & TVS before that. Hence it would help if you do near home or have car/good bus-auto connectivity with center. Also they give a trigger shot before egg extraction--which is often given at middle of night when a car/ taxi will be useful. After Embryo transfer, you need to go to resting position with minimum movement. bye & best wishes

---
Name: Penny
Subject: Dr.Patki&minimum movements
Date: 2011-04-05
You say &quot minimum movement&quot after embryo transfer?

Wow! I and many others did IVF with Dr.Amit Patki. Immidiately after transplant, when he checks you within one hour you are told to go home(usually we all travel by bus).

Next day he tells us we can even fly out of the country!!

My friend did 3IVF with Dr.Patki and they all failed because she kept flying out immideately after implantation ACCORDING TO DR.PATKI&acute S ADVICE!!

We heard with Dr.Geetha at Preshanth hospital in Chennai, you have to be on bed rest for four to six hours after implantation and her success rate is high it seems!

PLEASE TELL US IF YOU FOUND A GOOD DOCTOR TO DO IUVF AS WE ARE ALSO LOOKING FOR ONE


---
Name: k
Subject: thanks
Date: 2011-01-15
hi ak, thanks for ur advise dear. i feel he is waiting for financial preparation. but sometime i feel that he belive i can conceive normaly. but money is the main problem. i am forcing him for the treatment by 4 days and now i feel i should not do this. my age is 25 and he is 32. are our chances good? bye, take care waiting for ur rply. where are u from?


---
Name: AK
Subject: 12-1-11 IVF by K
Date: 2011-01-15
If you feel that hubby might be waiting to make the financial preparation…then its
OK….each cycle costs about 1-1.3 Lakhs. But for any other reason, its not worthwhile to wait…in fact with age your egg quality & his sperm quality(sometimes) goes down. And with blocked tube you have no possibility of natural conception. If you are financially prepared and hubby willing to give semen sample by masturbation, you should better start. Very few cases are successful in first attempt….hence please be prepared to try it twice at least. However, if you are below 35 or 30, you may be successful first time. All doctors will give almost similar result till egg extraction. I will suggest you to select one with moderate experience but medium no. of patients…so that u get attention. Ensure that you preserve some embryos from first attempt, if it fails, you can retry at no extra cost. bye



---
Name: k
Subject: thanks
Date: 2011-01-12
thanks ak,
urs opinion is always importent to me. thanks for answering me every time.i discuss with my hubby and he said that wait for 2-3 months and then we go for ivf. i dont know what is goin on in his mind.but should i wait for him or i should do what i want?waiting for ur opinion bye.thanks again. take care


---
Name: R
Subject:
reply
Date: 2011-01-04
Hi there,

I got married in nov 2007 and has been trying to conceive since 2 years.
my tubes are partially blocked...in 2010 I did 2 ivf cycles with dr Kaberi banerjee both of which failed and even when everyting was good till end, I was 28 yrs then. so my chances are very gud according to her but still it failed.
But very next month I conceived naturally.So it is possible to conceive even with blocked tubes but chances are low.
Unfortunately i miscarried at 2 months.
Now considering Dr. Archana Dhawan Bajaj this time.

Hope this helps
R

---
Name: P
Subject: Delhi
Date: 2011-01-24
Hi

I got married in Dec 07 and had 3 failed iuis and 1 ivf, now planning to consult a good doctor.. Can u pls tell me hows dr Archana Dhawan Bajaj? I have heard lot about her..


---
Name: k
Subject: thanks
Date: 2011-01-12
thanks for repling me. but my tubes are closed and laproscopy was failed after then i couldn&acute t belive that i can be mother normaly.is dr. archna dawan is better then kabiri banargee?by the way best of luck. take care.and be happy every time


---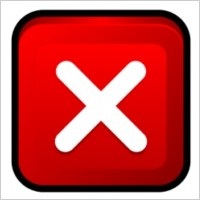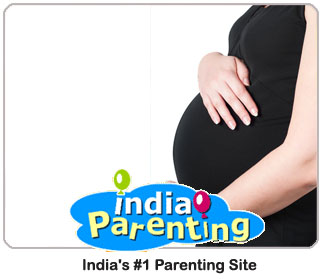 All tips on Planning a Baby


You ever wanted in one place.
No need to go anywhere else.

& Answers to Topic :

tubes block problem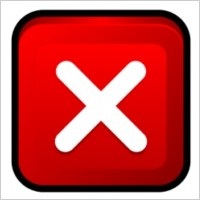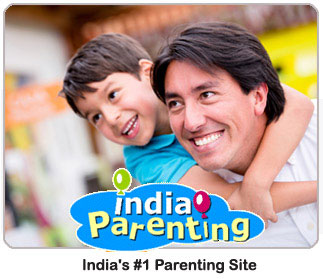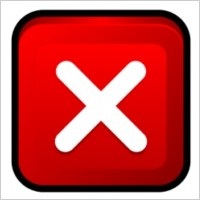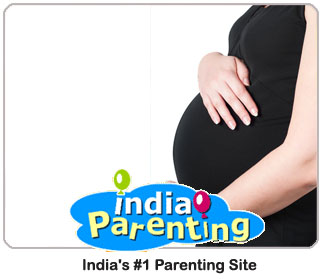 REPLY LIST
<< PREVIOUS TOPIC
NEXT TOPIC >>
ALL TOPICS
Last 7 Posts of this Board
Donate Sperm
Hi
I Donate my Sperm . i am Basically from Gujarat but live in Bangalore still one year.and 22 years old Single. i complit my B.tech in COmputer Science.So i want donate my sperm . any requirement for sperm please contact me

Regards
Keven... - Keven [View Message]
private sperm donor
hi its sam from chennai . 31 years old . 5' 9" high ,fair (indian fair )good looking
south indian guy . healthy and i have good sperm counts .58 million per ml and
80% motility.. i like to donate my
sperm for child less indian couple .i donated b4 twice
samspermdonor yahoo
mail
pls contact nine eight four zero three six nine five six four... - sam vin [View Message]
Reply Need either a perm donor for insemination
Hi, I´ m IT person and willing to donate my sperms. I don´ t smoke and drink at all. Well educated and sophisticated.
... - Saurabh [View Message]
sperm donation
happy to help
sperm count 208 million/ml
sperm motility 1/2 hour - 90%
1 hour - 85%
2 hour - 80%
... - rohit [View Message]
sperm donation
happy to help
sperm count 208 million/ml
sperm motility 1/2 hour - 90%
1 hour - 85%
2 hour - 80%
imdgame.hbk gma... - rohit [View Message]
sperm donation
happy to help
sperm count 208 million/ml
sperm motility 1/2 hour - 90%
1 hour - 85%
2 hour - 80%
iamdgame.hbk gma... - rohit [View Message]
sperm donation
happy to help
sperm count 208 million/ml
sperm motility 1/2 hour - 90%
1 hour - 85%
2 hour - 80%
iamdgame.hbk gma... - rohit [View Message]
REPLY LIST
<< PREVIOUS TOPIC
NEXT TOPIC >>
ALL TOPICS
Expecting Parents
Join a Due Date Club
Parents of Babies
Join a Baby Club