You are here: Home > Message Boards > Planning a Baby > Adoption > best ivf clinic in mumbai
Please do not give any personal information or money to anyone advertising anything on these boards. We do not endorse or support any of these claims or advertisements. To report abuse, click here.
Name: Best IVF Doctors in Delhi
Subject:
Dr. Sandeep Talwar Nobel Prize Winner 2010 For Med
Date: 2013-10-15
with more than 20 years of Experience in the Field of Obstetrics nad Gynaecology. She has been actively Involve with teaching DNB candidates & training, of Fellows in in Infertlity, and Reproductive Medicine.
she was earlier associated with B.L.K. Supper speciality Hospital as HOD of IVF and Infertility more than 2 years.

---
Name: Preeti
Subject:
IVF Treatment
Date: 2013-04-02
Dear you should visit Dr. Kaberi Banerjee for your treatment,..
Earlier I went to many doctors for my treatment, undergone so many IUIs but none of the doctor guided me as Dr. Kaberi explained me the cause of my infertility. she is so generous and loving and in the very first attempt of my first IVF treatment with her i conceived, and now we are proud parents of twins.. I am very lucky and would advise you to visit her. she sits in Chittaranjan Park clinic.

---
Name: Simi
Subject: IVF
Date: 2013-04-06
Hi,

Where is your doctor located? Could you give me her office number and address. Congratulations for having twins. You are blessed with bundles of happiness now. Thx, Simi


---
Name: Sunny
Subject:
beware friends
Date: 2011-08-26
Please do not visit Dr.trivedi from Ghatkopar. At least 3 doctor including Mr Trivedi sits for consultation. and they keep on chatting in between consultaions .They r so foolish,in between consultations, they talk about going to parties & Films.They informed that there is a fallpian tube damage which is ireparable, still made us go ahead with the operation to joint it... Later we came to know that there was a workshop for students regarding fallopian tube in his clinic. He did IUI X 3 times,IvF 2 times i dont know why theses dcotors waste others money.. PLEASE TO ALL FRIENDS , PLEASE CHECK A THOROUGH THYROID CHECK ((( •Hypersensitive thyroid-stimulating hormone (TSH)
•free thyroxine (fT4)
•free triiodothyronine (fT3)
•reverse T3 (rT3)
•anti-thyroglobulin antibodies (anti-TG)
•anti-thyroid peroxidase antibodies (anti-TPO)
•fT4/fT3
•fT3/rT3 )).
If you have thyroid problem, there is a very few chance for the sucess.

Best of luck
Snny

---
Name: Sheila
Subject:
trying to get pregenant
Date: 2009-10-12
my first child will be 6yrs this Jan. but the problem is that
I am trying to have a baby for about 6 months now and we still have had no luck we were wondering how can we have a baby together. I used Ovulation predictor kit to find out the
Date of ovulation. My menstrual cycle is 29 days regularly and after 14 days my ovulation starts. I am also taking I homeopathic medicine for hair falls, should I stop these
Medicine.

If I may face aproblem conceiving bcos mentioned.pls help me. Need immediate advice from u


---
Name: Nalini
Subject: Treatment under Dr. Kaberi
Date: 2013-04-09
Dear Sheila,

You should visit Dr. Kaberi Banerjee, she is a very good doctor with very good success rate, in the very first IVF attempt I got pregnant and now I am 20 weeks pregnant, hope everything goes on well.

When I first visited her clinic I was scared, like what she would suggest for my case of 7 years of infertility, but she counselled us so well that I never had a second thought and directly proceed with an IVF cycle.

The staff is so also good and caring. you must visit her.




---
Name: Purvi
Subject:
IVF
Date: 2009-08-09
Hi

You can try Dr Sadhana Desai she is a good doctor. But sucess is all based on luck. The sucess rate of any Doc is 20%. I was unluckly but I am grateful to god that he has blessed me with an angel whom I hav just adopted. I feel I wasted my years in doing treatment - I feel it is not worth.

---
Name: Maria
Subject:
do not go to
Date: 2009-08-04
well, i came from america to do this treatment.
1. rotunda(dr allahabadia) i was treated by the assistant doctor...never met d. allahabadia till the last stage of embryo transfer..failed ICSI...
2. dr indira hinduja....i will tell you that i found her in this dingy, dirty office in grant road and after paying 1000 INR(consultation), she took 2 patients at a time(terribe,embarassing...sic!!), was very patronising,controlling(will not let u speak and if u do dare to, she stares u down and purses up her lips conveying annoyance at being interrupted...wow! she is something else...she put me on lupride injections right away(saying that i should nto waste another day) without giving us a chance to mull it over... her staff does not speak a lick of english ,very very rude, and when i called back later to ask the steps to expect for my treatment, i got an annoyed response to come back on my second day of period to discuss....beat that!!! stay away from her....i am now checkign dr.malpani and pai (lilavati)...lets hope i am not disappointed again by the lack of consideration and sensistivty conveyed by these IVF doctors i have met so far during my trip to India.if anybody is interested, i will write back on the other doctors i meet.

---
Name: Mrs.Goel
Subject: Chennai good doctor
Date: 2013-05-13
Another excellent doctor in Chennai is

Dr. Sarath


---
Name: Mrs.Goel
Subject: NAMES OF DOCTORS TO STEER CLEAR OF
Date: 2013-05-13
IN MUMBAI

THEE DEVILS IN MUMBAI:
Dr.Malpani
Dr.Amit Patki


THE DEVIL HERSELF IN MUMBAI:
Dr.Indira Hinduja


Best Doctors to consider in Mumbai:
Dr. Feruza Paarik
Dr. Kaushal Kadam
Dr. Sadhana Desai(Unfortunately her assistant a man, blocks you from seeing her)



NOT VERY GOOD/EXPERIANCEDIN CHENNAI:
Dr.Kurian Joseph
Dr.Kundavi


NEVER STEP IN TO THIS HOSPITAL:
Iswarya &quot Dr&quot Chandralekha


A TRUE ANGEL IN CHENNAI IS:
Dr. Samundi Sankar


In Chennai Experienced but first eat your money and THEN give you baby are

Dr.Geetha Hariprya


MIND YOU, I HAD BEEN TO ALL THESE DOCTORS THUS, I CAN HONESTLY SAY WHAT I WENT THROUGH WITH EACH ONE OF THEM


---
Name: Mrs Aurora
Subject: warning re Dr Malpani
Date: 2013-05-11
I beg you to steer clear of Dr Malpani he will rort you any chance he gets..



---
Name: Bobby
Subject: Best IVF doctor
Date: 2011-04-23
Did you finally meet a good doctor? Please can you tell me where you succeeded.

I tried Dr.Ameet Patki and he was a devil in disguise!

I also tried the caring Dr.Feruza at Jaslock unfortunately she was too expensive for me.



---
Name: Bindi
Subject: Mumbai IVF doctors
Date: 2011-04-23
Hi, what you say is so true about Dr.Hinduja. She is so damn rude and never let you ask questions!

One day she told me to call her on her mobile,which i did and she didnt her so told me to call her next day. When i called her next day she told me to come to her office.

My god! When i enterd her office, while am still standing holding the door, she blasted me me calling her while she was suposedly in New Delhi!!
This sreaming was done while all the other patients were listning!!

I am an International patient and i will certainly advice people from my country to stay away from her!!

Another thing at her clinic is,when you go for treatment, some trainee person gets all your details written, do NOT allow your husband to be present. My husband had to blast them for asking him to stay away from me while the trainee intorogated me!!


---
Name: Jany
Subject: ivf-pgd
Date: 2010-09-23
Hi, I read your comments and would like to know more about your experience. I currently had 2 MC so I want to go for the IVF. Could you please suggest which doc to see. I was thinking of Dr. Parikh. Hope to hear from you.

God Bless.

Jany


---
Name: Sherly
Subject: Help of Rotunda
Date: 2010-07-29
Could you please give me more details about your treatment and did u get baby?


---
Name: MH
Subject: Dr.Malpani
Date: 2010-03-25
I would not recommend Malpani as his success levels are low and he is a shady person. Its all spit and polish when you visit is clinic and his internet blitzing. We had a terrible experience in that clinic and were misled...


---
Name: PRIYA
Subject: need help for 2nd opinion
Date: 2009-10-11
hi, i have had 3 failed ivf attempts. i am from mumbai, and there is no specific reason given. i am looking to change my doctor and would like to know about ur experience. mine was dr jatin shah. not sure if he is good or bad. his success rate is good i know oif some who ahd +ve results ..but didnt work for me.


---
Name: Narendran
Subject: Dr Desai
Date: 2009-08-13
Hi,

I suggest that you go to Dr Desai. She is a very good doc and gives enough time with her patients..only thing, you need to get the appointment...which is pain for the 1st time. though we did not meet with success, during our ivf procedures, we have come across people who have have had more complex problems than us...they all delivered.. if you dont have a child, then you need to accept it as your fate...


---
Name: BD
Subject: experience
Date: 2009-08-06
Please do share your experience with Malpani and Pai? Thanks

BD


---
Name: vishal singh
Subject:
ivf
Date: 2008-06-24
hi raveena,

it's simple. put ivf 022 mumbai in google and you will find all the details

---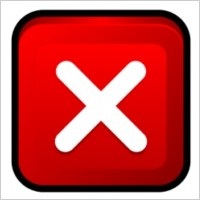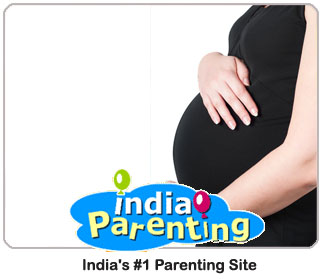 All tips on Planning a Baby


You ever wanted in one place.
No need to go anywhere else.

& Answers to Topic :

best ivf clinic in mumbai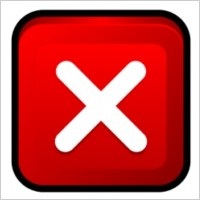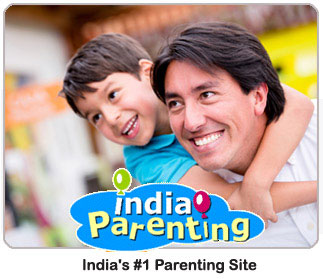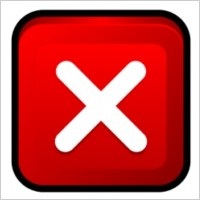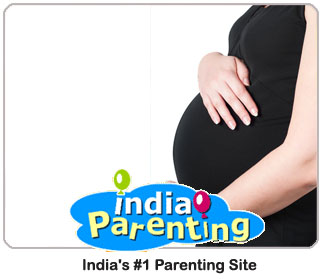 REPLY LIST
<< PREVIOUS TOPIC
NEXT TOPIC >>
ALL TOPICS
Last 7 Posts of this Board
Need a baby boy for adoption
Greetings!

We are married for 18 years and we do not have child. We need to adopt a baby boy 1-2 years old. Kindly advise.

Regards,
Satyendra... - Satyendra Sahoo [View Message]
Adoption Agency
Kindly approach a government recognised adoption agency for adopting a child. Please do not share your personal details through this forum to unknown people. ... - sam [View Message]
Contact Adoption Agency
Hi, Kindly contact an adoption agency if you are looking to adoption. This is not the right place to post such kind of messages. This forum is for adoptive parents for sharing the views and opinions on problems related to adoption.... - Priya [View Message]
adoption
Anyone luking for a very good and secure family for the baby pl contact as we are looking a baby upto 5 months for adoption. ... - simran sood [View Message]
FAIR??????
are you people MAD? what do you mean fair and dark and all that? by the time your baby grows up, she will be in a country which does not have these biases. open your minds for Gods sakes
all the best
... - beafairmom [View Message]
adoption
Hi....we are willing to adopt baby from 0.3 months. We are basically punjabi so looking for fair and healthy baby and ready to provide all luxury and comfort to baby given to us forward adoption along with compensation for who help his in in this matter.... - mahi khurana [View Message]
Understanding Pregnancy
Pregnancy is an experience full of growth, change, enrichment, and challenge. It is a time when you as a mother confront your fears and expectations about becoming parent and begin to determine your own parenting style. The following sections of the article compiled with by renowned Gynaecologist Dr. Ashima Gogia Artemis Hospital, Gurgaon will help you understand the norma... - DrAshima Gogia [View Message]
REPLY LIST
<< PREVIOUS TOPIC
NEXT TOPIC >>
ALL TOPICS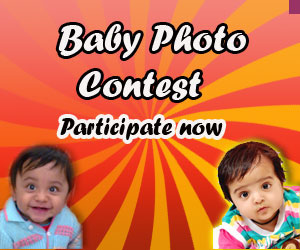 Expecting Parents
Join a Due Date Club
Parents of Babies
Join a Baby Club