You are here: Home > Message Boards > Relationships > Joint Family > Not happy in a joint family.....plz sugg
Please do not give any personal information or money to anyone advertising anything on these boards. We do not endorse or support any of these claims or advertisements. To report abuse, click here.
Name: Sanjwali
Subject:
Same Situation
Date: 2011-08-18
Dear All,

This is Sanjwali, from Mumbai, I am too suffering from the same situation which Jyoti suffers.
Jyoti I really can understand your situation yaar, because I m too………….
I having tears in my eyes now.

I really don't understand what to do.
My own family is very very modern, and here my in-laws are very dominating and orthodox type. I got love marriage. My husband has no problem with the jeans.
Very first time after 2 months of our marriage I wore jeans with my husband's permission, but when I came back I came to know that by MIM & FIL doesn't want me to wear it, As I m working in MNC, all other girls wearing jeans and all and I fell very embarrass k… y I cant were it.

In my office we all girls used to were jeans on Friday, I asked my MIL I will were jeans at least on Friday but she said NO. now my husband is also not supporting me because he doesn't want to fight, he says you ask mother and were I don't have any problem.

Hye Jyoti : What action you have taken now?? Please reply.

Sanjwali


---
Name: Amitabh Bacchan
Subject:
Mard ban mard
Date: 2008-09-06
Abe oye apne aap ko married guy kehne waale ladies ki site me aa kar kya un sab se behas kar rahaa hai mard hai to mardon se muqablaa kar .Zara dekhon to ter mardangi .saas ke diye kapde pehentaa hai kya ghar jamaii hai .
Chup be mard ban mard

---
Name: rati
Subject:
He does not have any level
Date: 2008-09-06
Dear neena ,
Do not come down to the level of this person .do not even care to answer him .We are not answerable to him .
His words, lang .evrything shows his upbringing what a "cultured" person he is .
why do u want to stoop to his level .
Please do not degrade ur own self .

---
Name: Neena
Subject:
We need to end this
Date: 2008-09-05
Dear All,

See the kind of posts on this thread regarding Jyoti's problem !!!!
I am plainly shocked with 'a married guy' 's words . He is outdoing himself every time in rudeness.
He writes ...
"Till today she (his mil) presented many things to me which is not at all of my interest. I do wear them in my day-to-day life. I know it is against my interest.
Finally one simple line: I´ m not just thinking of my happiness in my life.
If you do not understand this, i cannot help you."

So this is what is written to me. No, i am not turning red in anger or fuming reading the above. I am just surprised how come he can compare his situation with Jyoti's ?
He wears the clothes gifted by mil time to time (we all do that by the way ) but this is purely different than wearing mil's dress code all the time for the entire life! But the married guy very conviniently chooses to ignore this big difference. He will write paragraphs how sacrificing and adjusting he is. well, good for him then. He loves dhotis ... good for him but will he wear this dress for a lifetime if mil insists ? His answer never focus on the question asked. No use in pin pointing to him that he is not answering the correct question.
Poor jyoti, she just disappeared reading the replies here. I hope her situation has improved at home.

For married guy:
you wrote ... "One note to you: i do not need anyone to welcome me to post anything in this site except the site moderator. "
Now all I can say is I was just being polite to you by welcoming you to comment on topics but now I will not respond to your posts in this tread or others. Reason ... simple ... you just donot deserve any attention.

For Rati, Vrinda, Namita :
Heard of this saying ?
"No point in playing mud thowing match with a pig. After some time you will realize that you are getting dirty but the pig is actually enjoying it !!! "


Thanks for reading this long post.




---
Name: a married guy
Subject: to Neena
Date: 2008-09-05
you are really a dumb cannot understand english properly. Read my post 100 more times to get what is written over there and then try to send a reply.
You are saying you are not becoming RED. But you are!
Dont get tensed too much to spoil you as well as others in this site...

I really not seeking your attention at any point of time. Also i do not want you to comment what i write here.

If i write something to Jyoti, who you are to comment that? Did someone give you the rights to comment every post here?
If you have any specific question, start a new thread and ask for it. Do not spoil someone else thread.

Finally, you agreed you are such a ----- by saying a &acute saying&acute . Thanks for that...
The argument was not started by me. Until you stop, i am supposed to write back to you/anyone.
a married guy


---
Name: Vrinda Menon
Subject:
A r the right person to suggest ??
Date: 2008-08-28
I just came across this interesting debate regarding the plight of Jyoti and the several suggestions and counter opinions by various readers .
I came across this counter questioning between a male on one side and the females on this other .
I wld like to suggest this male who is statiing that he is married and so is supposidly well qualified to answer to the query of jyoti that u r actually not qualified
to answer this question bcoz u r not a female so cannot feel from the side of a female .
I think the other females are apt to answer this question and not any male who will not go through all these situatiins after marriage .
Even i being a female cannot answer to this query bcoz i am married into a very liberal family so did not have to go through all this .
So i cannot feel what jyoti is feeling & when i cannot feel then how can i suggest or comment on her plight ??.
Being married does not qualify any person to answer any query .If we have gone through the same then only we can understand and analyse the situatuin .
So before commenting please ask urself r u the right person to guide her ??
thanks
Vrinda

---
Name: a married guy
Subject: to Vrinda
Date: 2008-09-04
Are you a judge here to decide who all are qualified to answer a query.
I telling that this is my point of view and i am answering the question based on the people i saw in my life.

I do not agree with any of your logic or even a singly word in your entire post.
To talk about death, you need not to die once... OKAY?
Again you are telling that SSS is supporting me and i am supporting her. also telling that same person with two diff names? How can you think like this? I am telling now that &quot you have very serious mental problem&quot . Consult a good doctor soon otherwise you will keep doubting people around you that will make ur life hell.
If you cannot feel Jyoti&acute s situation, how do you judge my answer? how do you feel my situations which made me to write this type of answer?
My question to you is: What made you to think that you are the right person to judge me and comment me?
You try to ask yourself first before posting anything in the net.

Thanks,
a married guy


---
Name: Vrinda Menon
Subject: Please be clear before commenting
Date: 2008-08-28
Dear SSS before jumping so quickly to write an answer to the post written by me i think u shld have read it 2 times and understood it clearly what i meant? .
Definately a person who is going or has gone through a similar situation is the most appropriate person who can understand and answer to the problem raised by this lady.
If u have given an answer to my mail then you must have read it and you must have read that line also where i have said that i am also not a proper person to guide her since i have not been through the situation so neither can i analyse properly not can i guide her properly .
In suggesting things to people dear only LOGIC does not work experience also works .Which a person can have only when he /she goes through similar circumstances .
You are very upfront in denouncing some ladies of this board that they are making fun and so on if you think so logically they why don&acute t you snub this so called male who is passing weird comments on girls ?
Why are you so keen on protecting him and he you .
Or is it so that both of you are same person writing with two anonymous names one time posing male one female ??That is why both of you are writing under anonymous names and not disclosing the real names .
I think here this girl wants some genuine and reasonable solution to her problem so that things sail smoothly in her house and people who had a similar experince can very well guide her .
Not any anonymous Logical person who reads her problem as a mail and simply to show off his/her brain, logic jump to guide her .
Thanks
Vrinda


---
Name: sss
Subject: hi
Date: 2008-08-28
Dear all,
i sincerely think that being a guy doesnt make &acute a married guy&acute unfit to give answers.anyone who can think logically is fit to answer any query.actually its best to have different views to analyse any situation.the person who need answers should be capable of selecting what is the best solution for them.
As far as joint family or nuclear family is concerned,no one can give the final verdict like this is good,that is bad.it depends on the situations.it depends on what we choose for ourself,how we want our life to be and how our partner,our family choose to live their life.
as far as i believe,having people around us is much better than living all by myself and my hubby.if i turn down his family now,what will happen if in future i need their help?no one can predict future.
making a good relation with people definitely helps in the long run.perceiving others as bad,and starting to criticise their actions, in turn shows how our mind works.the first thing we need to have is a positive attitude.
i see that some ladies here are having fun by making other people angry and frustrated.but why???what do they gain by doing this?why this kind of frustration????dont you think it will reflect in your personal life also?instead of spoiling a healthy discussion by turning against a guy,why cant we bring the discussion in the right path by helping jyothi with our suggestions?
sss



---
Name: Rati
Subject:
Keep FUming ...HAAAAAAAAAA
Date: 2008-08-28
You are saying so many things but r not giving the answer of one "question" that we all females are asking you .
U say that the "Question"is silly that is why u do not want to answer it .THe question that we have put forth is the same which jyoti has asked.She has asked from a female point we from a man's angle .
If u can answer to her question then that means u know how to answer "Silly " questions in silly way .HA HA Ha Ha !!!!!!!!
The question is not silly but the thing is that u have been caught on a wrong foot by all of us and since u do not have an answer to an "Intelligent " question put by us females u r acting silly giving warnings etc........
this shows ur own mental level and the upbringing that u had .
I pity the females married in ur family which is full of MCP's.

Hey namita neena and all let this male fume like this .I am enjoying it .Same must be with u also .HAAAAAAAAAA

---
Name: a married guy
Subject: be happy.. to Rati and Co
Date: 2008-09-04
Hey Rati,

You really made me laugh. Thanks for that.
Do you think you are intelligent? I dont see it in any of your post.

I am not going to answer your questions again. This thread is initialted by Jyoti&acute s for herproblem and if she need more info, i can tell her. I do not to want to discuss/answer all your silly questions.
Do you want me to say &quot I pity for the male you married and the people in your family&quot No, i dont do that.

i dont have any problem in &acute upbringing&acute that is you, you do have such a problem, that is why you are volunteerly commenting other people in the board.

I am decent, that is why giving warning. Don&acute t get tensed. Try to control yourself before commenting one person.

Try to be a decent human being.

a married guy


---
Name: Namita
Subject:
great reply Rati
Date: 2008-08-26
infact even me wanted to right down the same question for "a married man" abt wht if his MIL does the same .. bt i didnt hd time .. thnks u completed my comment

to married man:
if u dnt hve ego y r u nt replying to her question .... v wnt genuine ans. ....

Rati is 100% correct in asking u "will u b still patinet wiht ur MIL" .. i bet not a single men vl accept this

i know a boy, he is my good friend, he tells me hw his wifes behaves at home n hw he n his parents dnt like tht, hw his parents tries to adjust bla bla bla .... from last 6 mnths i m trying to show him where he is going wrong ... BUT NO .. he wont undrstnd .... he have same prob. .. he wnts his wife to listen to all his mothers neusense bcoz he feel when she can listen to her mother then y cant to my mother .. i asked him same question, can you do the same n till i hve not got any reply ... he hve stoped talking to his IL's bcoz once thy said something as their daughter was suffering at his home ....

this is called EGO ... MENS EGO

if we girls hd ego prob... thn this joint family concept would hve vanished from indian culture long long back .. evn today we being well-educated, independent .. most of married ladies today are not dependent on their husbdn monetarily, evn thn we live as others (IL's) wants ... then hw can this b ego

now let me also clear my word "others(ILS) .. bcoz u or someone vl come up with this .... yes IL's are others, till they give their daughter in law the same place in their family as their daugher

---
Name: a married guy
Subject: to neena
Date: 2008-09-04
Dear Neena,

I am not here to make fun of anyone with the issue. here the person with the issue is jyoti. She responded to my response. Where do you find that i made fun of people here? Please try to read all my post and Will you quote a line where i made fun of Jyoti here?

I never asked Jyoti to wear only sari. Again Please read my post.

One more thing is, I like to wear dhoti. So if my MIL ask me to wear, i will be happy. In fact my wife does not like me to wear it so i am not wearing it.
Okay, the purpose of you question is to find if i dont like to wear a costume, and if MIL insist me to wear, how do i react? Am i understanding correctly?
here is the situation happened and still happening in my life.
My MIL have three daughters and no son. So all her dreams of her own son is not fulfilled. After my marriage, she wants to fulfill her dreams like selecting dress for me (her own selection), etc. Till today she presented many things to me which is not at all of my interest. I do wear them in my day-to-day life. I know it is against my interest.
you know onething? now a days, i dont allow my MOM to do a dress selection for me. I say my mom that your selection is outdated. But i never told such things to my MIL. Because i respect my MIL.
Just by doing this, i am not going to die. Ofcourse, i am compromising something in my life for her, but when i do that, she is happy and because of that my wife is happy and that leads to a happy life.

See i do have my own desires and interests but i need a happy life.
People like Rati, Namita cannot change their desirs for anyone. That is why they are making big scene. But i can compromise. Because i need people around me all the time and i need their happiness too.
Finally one simple line: I&acute m not just thinking of my happiness in my life.
If you do not understand this, i cannot help you.

One note to you: i do not need anyone to welcome me to post anything in this site except the site moderator.

Thanks,
a married guy


---
Name: neena
Subject: My two cents
Date: 2008-08-28
Dear married guy,

Please anwser one simple question. If your mil (your wife&acute s mother) insults you and comments on your lifestyle and put restrictions that you should wear only dhoti kurta and never western wear then what would you think fo her? would you gently hold her hand? would you change your attire because she is elder to you? Would love and respect her all the more ?
Please note that you are most welcome to put your ideas here but becoming subborn and makinng fun of other person&acute s genuine issue and replies is not a mature thing to do.

Dear sss,
you have misunderstood. its not that anyone who will present a different view will reiceive critisizm. otherwise what is the purpose of this board. aisha was commented upon because she started preaching even before understanding the suffer&acute s situation. she went on and on boasting about her own life. anyways, all have the right to say something :-)



---
Name: a married guy
Subject: a severe warning for Namita & Rati
Date: 2008-08-28
hahahaha..i am not able to control my laugh. Looks like you girls are so tensed.
I didnt answer your question because, i do not want to answer for all your silly questions. Also i am here in this post just to give my suggestion to Jyoti only and not to discuss the situation with you both.
I replied to you because you both made a situation to comment about you.
Namita & Rati, if your friend or husband is doing like that, that does not mean that all men are like that.
I am trying to put my views in a decent way. But you are crossing the limit.
I dont want to offend you for any reason. If you cross the limit, i may need to talk more about you and the way you talk.

READ MY POST ONE MORE TIME. I am not asking Jyoti to be a doormat for her MIL. Instead of fighiting and spoiling her own life, she can change herself to have fruitful outcome.
i just gone back and raed all your posts and found about your way of thinking.
i do not want to comment you girls.
better luck. From now onwards, stop commenting my posts. It is not good for you as well as me.
take care

a married guy



---
Name: Jyoti
Subject:
Thanks all
Date: 2008-08-25
Hi sss

you r right dear it has blessings as my MIL takes care of my baby as we both r out becoz of jobits true i m able to work becoz of her only but also we would do some sort out if she was not with us...but this doesnt mean tht she has full rights on my life....i cant do even a single thing of my own will...i have even directly asked her why she doesnt allow me to wear jeans....she directly denied...a big NO....her words-"No I'll not let u wear jeans the neighbours used to comment and will you wear the short tops in front of FIL...will not u feell ashamed n ll tht".... I aksed her whose DIL is software engineer.....even her daughter that is my SIL wear jeans sometimes and she has even come to our home while wearing jeans.....even when she is too fat and I am slim.....I am having a lot of trousers and jeans as I used to wear them previously......every day when I open up my almirah.....i just want to wear them but of no hopes.... everyday my mood turns off..........

I also think so may times that they r doing a lot for us and i'll be happy all the times and keep my hubby happy as he is the one who suffers the most....sandwiched b/w parents and wife... but kya karen yar kabhi kabhi mood off ho jata hai ye soch ke ki i m nt wearing jeans as I used to be the tom boy like look before marriage and now i turn out to be a typical bahu....

I also want to be free and i want to live life by my own way....i have developed inferiority complex in me just becoz of them.....i just want to be happy yar....... thts what i was.... i used to be the girl who never seen to be sad, very naughty, alz try to keep all happy surrounding me.......alz smiling n happening but I now feel tht Jyoti is been lost somewhere.... I want myself to be as I was earlier.... now I m also trying for it.. i have just left everything to God.... may be He'll listen my prayers and give me something better which I think I deserve....

Hi married guy...

I have done tht a lot of times....i mean not for this jeans wearing issue but for many quarrels that have been raised in any joint family becoz of different thinkings.... even when i was not at mistake I have felt sorry thinking that they r our parents and we should not annoy them.... also she has forgiven me and atmosphere at home turns good.... but now things are changing.... i mean she is not at all ready to accept the thing.... she has just said a BIG NO... and I have done the thing tht u r saying tht wear n then hold her hand.....tht would create a big scene at home.......n of all my husband got affected which i dont want as he is not feeling well these days...some hypertension kind of problem with her......n these days my only motto is to keep him well n happy...thanks for replying...

Hi namita

Thnks for ur concerns...... I will start doing tht but after some time........let my husband recover completely.......u r right I m feeling like suffocated everyday........thanks.....

---
Name: sss
Subject: take it easy
Date: 2008-08-26
Hi Jyoti,
Thanks for taking my post positively.Honestly i expected a lot of brickbats for the same.its not because i wrote something wrong,but just read one earlier post &quot i am stuck&quot and how one girl Aisha was criticised for asking Neena to love her inlaws.i understand that everyone try to adjust and when they are frustrated about not getting the desired results,hearing from others to adjust can be annoying.so,in my opinion no one is at fault here.may be iam lucky to have nice inlaws.may be it helped that my inlaws dont have daughter,only two sons.so iam not saying that those who cant adjust are wrong.but those who could find peace with inlaws are happier.their husbands are also happy with them.finding peace doesnt mean you have to stay with them.but atleast be cordial.
and as you have written,ofcourse you can get alternate care for your son in terms of maid,day care etc,but that can never be compared to the love of grand parents.children who are in joint family feel more secured,i have experienced this with my son.so be happy for your situations,rather than being upset.and this jeans isssue,if you are confident about anything,no one can stop you from doing it.so just wear it yaar,and let us see what happens.let me assure you,sky wont fall down.for a change,let your mil adjust this time,not you.


---
Name: Namita
Subject:
hi
Date: 2008-08-25
for sss

i think u r not staying with In laws permanently ... living permanently is very differnt then living for few months ... as u hve put down "ur husbnd tkes care in front of in laws" i m happy for this .. bt same story dnt repeat in each ne very house .... if staying with in laws was so easy and rosy then no one would prefer to be nuclear family everyone who is brought up in indian culture want their child to grow up in joint family, everyone knows its benefit ... bt things are not so easy as it is for u ... many husbnds are different whn thy are with in laws

for a married guy
for boys it is very easy to say "wear a jeans and if MIL shouts hold her hand n bla bla bla" .... jispe bitti hai bas wahi samaz sakta hai ... for boys to stay in the same family n to convince their mother is very easy ... always remember such IL always make difference bet. a daugher and daugher in law .... it is easy to say then do, hold her hand n have a talk

for jyoti
as you have married for almost 2 yrs. slowly without any fight u hve to start putting ur thoughts across to them .. evn if thy dnt like u wearing jeans,ocassionally when u r out with hubby u shud wear jeans .. when u r back keep jeans outside so tht they know tht u wear .. never ans. back or fiht ... ignore her .. slowly start wearing to ur sons school occasionally .. har chiz dhire dhire change karni hogi .. magar karna jaruru otherwise u vl feel suffocated

---
Name: Rati
Subject: U r a MCP
Date: 2008-08-26
For married guy ,

U r trying to give so many lectures to us but u did not reply to my my simple question if ur MIL is rude to u ,taunts u shouts at u -will u be still extremely patient with her ??
It is spineless men like u who marry but have no courage to stand by their wife & treat them like doormat .Always asking them to change and adjust .Why dont u men change ur self or ask ur mother to change for the sake of ur wife ??.
Simple example of MCP .
It is not we but spineless men like u who ruin the life of females and treat them like doormat .
I wish that tomorrow ur daughter is also in the same circumstances as jyoti & others then will c how much AHIMSAA u teach her .


---
Name: a married guy
Subject: for namita & Rati
Date: 2008-08-25
If you have EGO, you really cannot do that. i do understand that giving lecture is easy but doing it is difficult.
If you want everything easily, NO YOU ARE WRONG.
Life is not always as expected and no one will give you everything on your plate when you need it. You have to find a way to do it.
I beleive in &quot Ahimsha&quot . You can do it, if not at first attempt, you can achieve it in 5th attempt. You should have patience.
You are not supposed to show your emotions in your face.
i know how girl behaves (including my mom).
Dont spoil someones life by giving such a stupid ideas (ignore her). you will feel only when your son or daughter ignore you.
hope you read sss reply also.
a married guy


---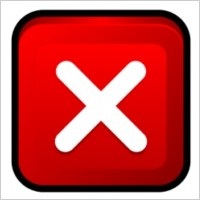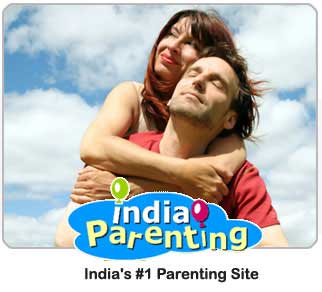 All tips on Relationships


You ever wanted in one place.
No need to go anywhere else.

& Answers to Topic :

Not happy in a joint family.....plz suggest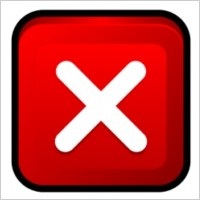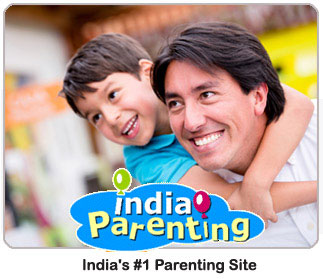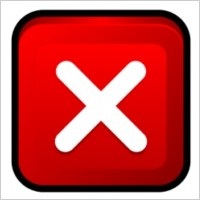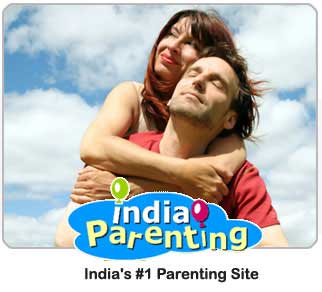 REPLY LIST
<< PREVIOUS TOPIC
NEXT TOPIC >>
ALL TOPICS
Last 7 Posts of this Board
marriage
I am hindu maheshwari. Can i marry my grand father' s sister' s grand daughter, both by law and by tradition ?.. if no, why? please reply urgently...... - rajks [View Message]
Parents' attitude towards marriage
Hi, I seem to be in a very bizarre situation in my life. I don' t know if anyone else has faced this or not.
About me, I am 29 years old (running 30) and financially well placed and secure. Looks wise I am much above average and have had my share of attention from the fairer sex. Apologies if it sounds boastful.

Now to the problem. I am a single child and hav... - RP [View Message]
Separate - You are not a priority in his life

If your husband is ready to accept separation rather than spend some time away from his parents, then I think it goes pretty clear in showing where you come on his list of priorities.

You are a working woman, I am sure if you separate and find someone else, your life will be much happier.

I wish you all the luck in this regard.
May you find anoth... - Silver [View Message]

You should not get angry infact you should be proud and happy that your husband is such a nice and loving man. Being a woman you should help the brothers to be together forever, you guys earn quite a bit and is not a big deal if you spend little on him, money is never important then relations take him as your own little brother whom you want to treat as a prince things wil... - meao [View Message]

You should not get angry infact you should be proud and happy that your husband is such a nice and loving man. Being a woman you should help the brothers to be together forever, you guys earn quite a bit and is not a big deal if you spend little on him, money is never important then relations take him as your own little brother whom you want to treat as a prince things wil... - meao [View Message]
sperm donner
HI. . I WANT TO DONATE MY SPERM. IF ANYONE WANTS.I HAVE HEALTHY BODY. I NEVER HAD ANY MAJOR DESEASE AND I WANT TO DONNET MY SPERM. I HAVE ONE SON AND WE DON' T WANT ANOTER. I WANT TO HELP A COUPLE HAVE NO CHILD CONCERNED WOMAN MAY CONTACT ME... - paramjeet bura [View Message]
finish it
As Neha states no one can make up your mind for you. However look at the facts

you are educated and can earn your own money you are now expecting a second child. If you leave him you and your children will be free from the abuse. Yes you children are also being abused mentaly with your mother in law making such comments to a young child. Forget yourself for a mome... - Gitu [View Message]
REPLY LIST
<< PREVIOUS TOPIC
NEXT TOPIC >>
ALL TOPICS
Expecting Parents
Join a Due Date Club
Parents of Babies
Join a Baby Club