You are here: Home > Message Boards > Food Talk > Non-Vegetarian Food > Mehti leaves
Please do not give any personal information or money to anyone advertising anything on these boards. We do not endorse or support any of these claims or advertisements. To report abuse, click here.
Name: Clara
Subject:
Theplas from methi leaves
Date: 2003-01-13
Hi Kevin,

Methi leaves / vegetable is good for health & good for the stomach too.
I think you have been sent dried methi leaves which are scalled as Kasuri methi here - u may try out teh below receipe with both dried / fresh methi leaves.
for a start, soak little methi leaves (if dry) in warm water for 5 min - they will turn fresh.
Try out this gujarati receipe called THEPLA.
Cut fresh methi leaves & wash atleast 4 - 5 times under running water.
Take wheat flour, add methi, turmeric powder, red chilly powder, very finely chopped & pounded garlic, salt, & 1 tbsp curds. Knead into a soft dough using water. Keep aside for 5 min. Make small rounds & then roll each round using flour into a chapati. Roast it on a tava / griddle.
You can have this either hot or cold either plain or with curds / boondi raita. This can be stored & consumed till 7 - 10 days. Try this out. IF you need more receipes do write to me.

---
Name: Pranjal
Subject: Thepla - carbs
Date: 2005-04-08
Clara, can you help me out. How many carbs are there in thepla, i found online that it was 20 carbs, will that be per thepla or for 8 theplas. It said per serving but did not say how many make a serving. And they were making 8 in the recipe. Thanks in advance.


---
Name: Kevin
Subject: kasuri methi, thepla
Date: 2003-01-16
Thank you, Clara. this sounds like a good way, and an easy way to use the k.methi. i will tell you that since vrinda gave me the methi i have had a great time figuring out ways to use it and experimenting w/recipes sent to me. it was truly a new taste sensation when i tried it on it's own, and i knew i needed help!

o, i made a pot of chili recently (a texas/southwest dish) now, the chili powder spices that are ground to make it are almost identical to curry powder spices...except there is no turmeric in chili powder, so it is a dark reddish color. so, i thought, hmmm, why not throw a bunch of kasuri methi leaves into it??? i did. it came out tasting wonderful. the k.methi gave it a smoothness that i had not tasted in chili before. (chili can be either vegetarian or non-veg, and all sorts of things can be added or omitted. there are chili cook-offs in the usa all the time, and each person's chili is as different as the each person, so there is almost no 'standard' for this dish.

thanks again. i really do appreciate it.

Kevin


---
Name: Amrita
Subject:
brilliant use for kasuri methi
Date: 2002-11-16
interesting chicken curry! this might be good.
2-3 onions sliced long and 2-3 cloves of garlic crushed. sautee for a bit in regular cooking oil(i use olive, though, as it always tastes better.) add 5 large tomatoes - pureed. 1 tsp sugar, a pinch of chilly powder,salt - as per your taste. let it start bubbling & then lower the heat & sim for a while. it should end up thick enough to coat the back of a spoon. add about half a kg of diced cottage cheese and sim for 2min more. add half a cup of fresh cream, stir, and then add a fist full of the methi. crush the leaves between your palms first. DONT cook any further or the methi starts tasting bitter and the cream will curdle. bon appetit!

---
Name: Kevin
Subject: Chicken Curry w/ Kasuri Methi
Date: 2002-12-27
o, amrita, that sounds great. i will give this a try very soon. i'll tell ya, i have really enjoyed experimenting with the kasuri methi. some things have been great and some things have been strange, but overall, it has been fun and tasty.

thanks,
kevin


---
Name: ss
Subject: wher's the chicken in ur recipe???
Date: 2002-12-14
Hi,
u never mentioned when to add chicken???


---
Name: Kevin Tighe
Subject:
Kasuri Methi Leaves
Date: 2002-08-08
well, i was not spelling these dried leaves correctly. i now know it is methi. and that there is a difference between regular methi and kasuri methi. i have the kasuri type.
Today Tarla Dalal sent me 2 recipes to use Kasuri Methi in... Paneer Kulchas and Methi Mutter Pasanda. i am very glad to get these.
O, and by the way, the kasuri methi in the cucumbers was absolutely incredible after about 1 or 2 days of marinating.
Thanks.

---
Name: Kevin Tighe
Subject:
mehti leaves
Date: 2002-07-27
ok, well, i am experimenting w/the dried mehti leaves. came out ok. i took a kyuri, which is a japanese cucumber that has an edible skin, & sliced it up. i added white vinegar, water, salt, sugar, and abt 3/4 teaspoon of dried mehti leaves. i let it soak for an hour. had a very nice and delicate flavor. vrinda had said it goes well with sour things, so i thought the vinegar would be a good match.
so, am i on the right track with this herb? mehti, or fenugreek in english, is not used much in the usa. i feel like i am discovering a new taste sensation. Any comments, suggestions, etc, are welcome. Thanks.

---
Name: reeja
Subject: fresh methi leaves
Date: 2007-01-12
can anybody tell wha t to cook with fresh methi leaves?


---
Name: Kevin Tighe
Subject: What on Earth to do with Mehti Leaves?
Date: 2002-07-30
OK, well, i am still experimenting. i put about 1 tsp or dried mehti leaves in a chicken curry i made on sunday. vrinda and jagdish gave me a can of BOLST'S HOT CURRY POWDER from their trip, also. i followed the directions on the can...somewhat i guess. i fried onions in olive oil and butter, and then i added a large peeled potato cut into 1 inch cubes. i put 1 tsp of the curry powder. then a large chicken breast. (still had the bone and skin on,too) the can said to put in a sliced tomato or vinegar. i did not have a fresh tomato, so i put in white vinegar. the vinegar was in a gallon jug, and i splashed more than i wanted into it. i wanted about 1 ounce. i think i splashed in 1/4 cup or more. so, i let that boil down a lot. then i added about 1 1/2 cups of water, covered, and let it simmer for 45 mins or so. abt this time i cut up the chicken breast into small pieces. i tasted it at the end of that time, still quite tart. so i added mehti leaves, abt 1 tsp (vrinda said they were good w/ sour things), some yogurt, abt 1/2 cup or so, and let it simmer some more. still pretty tart and the sauce was rather thin. so, i took out 5 of the potato chunks and mashed them, and added some of the sauce to make a slurry, and then added it to everything in the cast iron skillet. simmered for another 10 mins or so. this thickened it up nicely and also helped to even out the sour taste. by the time i finished, it was 10 pm!! but it tasted ok, tho i didn't want to eat much that late. i took it to work the next day and shared it with my colleague jagdish. he thought it might have been a lemon chicken. i asked if it tasted indian, and he said no. (but very politely!) he said that it did taste like an indian comfort food, tho,and that the potato addition was an excellent idea. he also said that in india the sauce would be thinner (well, there went my quest to thicken up the sauce...on the can they mentioned the word 'gravy', which is thickened) the mehti leaves were overshadowed by the curry powder, even tho the curry taste was quite mild.
if anything, i would have to say that this could go as indo-california cuisine. i probably should have served it with soft corn tortillas, sliced avocado, and fresh arugula to make it truly california. in fact, that sounds pretty good. so, i had a good experience overall. but i did not really put the mehti to good use, i guess. i made a chicken curry that would probably have gotten me laughed out of india. but, hey , i am trying.
i did just recently find the sanjeev kapoor site for indian food. and i found some mehti things there. i haven
t tried them yet, tho i have printed them out. some look rather involved, or require items i know less about than mehti!
Happy Cooking!
Kevin


---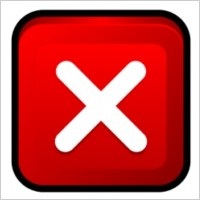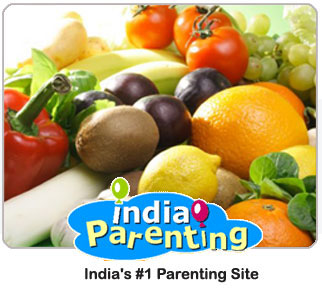 All tips on Food Talk


You ever wanted in one place.
No need to go anywhere else.

& Answers to Topic :

Mehti leaves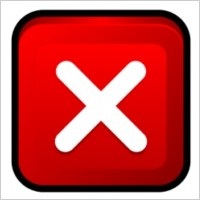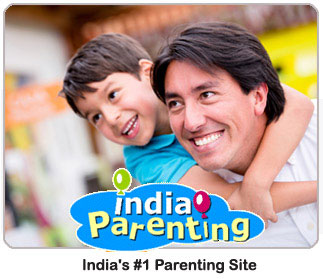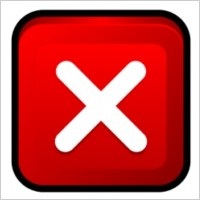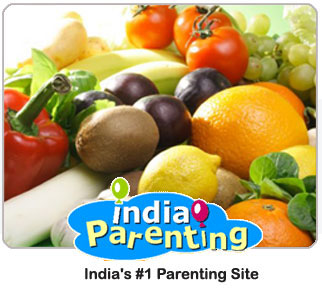 REPLY LIST
<< PREVIOUS TOPIC
NEXT TOPIC >>
ALL TOPICS
Last 7 Posts of this Board
jain dharm ke naam ke dhabba ho tum
are jis jain dharm k vasul pe duniya chalti he and jis dharm ki navkar me itna power he aur tum ek ladke k liye ye dharm ye tyag kr rhi ho?? shame on you...
better ye hota ki tum wo ladke ko jain banati.. use iska matlab samjati...

go to shikarji and mafi mango mahaveer se... - gunjan lodha [View Message]
thanx:)
hey thank a lot for the suggestion but my problem is my husband luvs me a lot and i no he will compromise for me and somewhere i feel i am being unfair and want to stop him fro doin things he likes... - heli [View Message]
abt veg
Sister food is one of the most powerfull aspect of life and impact.your husband probably satvic,i born in the family ofmass meat eaters,i ate meat,chicken,all kind of spices ,onions,garlic/i was also a professionnal sportsman and i represent india also.i goootmarried to a saatvic women.But,cause shes spiritual and i dont want there her way,i used to laugh at her and allway... - gautam [View Message]
hubby loves non vegetarian food
my husband loves non vegetarian food where else i am pure vegetarian i dont even eat garlic.. now i dont know after marriage how i am gonna manage.. do ul have any tips???... - heli [View Message]
are you jain???
Are you jain???if yes then how could you marry some1 who loves non vegetarian food... - nidhi [View Message]
should i ask him 2 stop eating non vegetarian food
Yes i an Jain.. mine is love marriage he is a catholic. he never forces me to eat non vegetarian food and never eats front of me but then i dont like even if he eats non vegetarian food out. what to do?? should i ask him to stop eating non veg?... - heli [View Message]
really sweet of him
Thats really sweet of your husband that he doesnt eat non veg front of you.. i dont think you sud stop him.. if you luv him just accept him the way he is... - pranav [View Message]
REPLY LIST
<< PREVIOUS TOPIC
NEXT TOPIC >>
ALL TOPICS
Expecting Parents
Join a Due Date Club
Parents of Babies
Join a Baby Club