You are here: Home > Message Boards > Planning a Baby > Unexplained Infertility > Experiences in GG hospital Chennai
Please do not give any personal information or money to anyone advertising anything on these boards. We do not endorse or support any of these claims or advertisements. To report abuse, click here.
Name: rethima
Subject:
safe
Date: 2012-11-19
i am new to this board ..!safe is it safe to comment on this board??

---
Name: such bangalore
Subject:
trying to concieve
Date: 2012-05-15
can u pl suggest me any other gyno in chennai who will not straight away suggest
IUI or IVF

---
Name: vino
Subject:
translocation between chromosomes
Date: 2012-02-23
hi, im male 37 yrs and im taking infertility treatment at GG and recently found (in GG's REPORT) that i got robertsonian translocation between chromosomes 13&14 (45,XY,ROB(1314)(q10q10).

Kindly suggest me your ideas and if there is any risk of getting an unhealthy baby

---
Name: jothi usa
Subject:
iswarya is good
Date: 2011-12-27
i conceived by frozen icsi here. i suggest anyone to go here. i have a seen a lot of couples leaving this clinic with positive results. i had a failed ivf in southern california reproductive center first. then did an ivf with dr.malarselvi.initially came here only for second opinion. finally conceived in iswarya. fro my reports it was found that the endometrial thickness was a problem in conceiving which would find difficult to reach the normal thickness during embryo transfer. this time it was monitored correctly and finally i tasted my success here. we are thankful to you..

---
Name: Jagajam
Subject:
Chromasomal
Date: 2011-01-28
Hai VV
U have posted ur msg. in 2004. Have u tried in some other hospitals in the meanwhile? Whether ur chromosomal translocation problem is cleared? Because we r also having the same kind of problem, told in GG hospital. Kindly reply. In case u r taking treatment in some other hospital suggest about that?

---
Name: Gayathridevi
Subject: successful conception
Date: 2011-10-10
Hi Anisri,

Please share your contact details. we r trying to conceive for the past 3 yrs


---
Name: Anisri
Subject: successful conception
Date: 2011-03-11
We also faced quite a few problems when we visited GG hospitals, where they suggested IUI & IVF as the only solution.but later, we came across a doctor in chennai. with her help we were able to conceive naturally. if you need more info, let me know


---
Name: vidya
Subject:
GG Hospital Bad experiences
Date: 2011-01-17
Hi,

Please dont even enter into GG Hospital.

They are doing business there.
1.First of all they do not maintain appointment timings.one should get fed up waiting waiting in that hospital and nobody turns up.they tell wait wait wait...

2.Next is duty doctors.

That hospital is run by five duty drs and of then Dr.GEETHA is the one in ground floor.

She thinks she is some big VIP..and never turns back.she doesnt even smile at patients.she explains the treatment plan as a business.
First IUI,IF not IVF,SPERM DONATION,EGG DONATION OR ADOPTION.
This is what she tells.she doesnt even try the methods for natural conception.

2.After all the waiting period and investiogations they suggested for laproscopy.

they charge a lot but their services are very very very bad.cant even explain it.

after doing laproscopy i had severe pain while recovering from GA.the attenders brought me in the strecture and harshly tried to wake me up from GA.GET UP GET UP Like that.Bloody.......i had terrible pain recovering from GA.They just put me harshly in my bed and fled.

3.inbetween the laproscopic procedure comes the MAIN PERSON on vicinity.

she is the great DR.KAMALA SELVARAJ.she peeped out from the operation thetre and just told some three findings to my husband who was waiting outside worried.

she thinks she is GOD or something like that.

she charges like hell and she doesnt have the basic courtesy to explain the patient.

her apperances in tv and all the hype is only business.she is not at all a doctor.she is not meant for this profession.

Please dont even step into GG Hospital........please i beg you not to go there.i do not want any female to undergo such pain and bad experience as i felt in GG hospital.

Dr.Kamalaselvaraj will not even care anybody.she is not at all bothered abt these things.

4.before going to any infertility clinic please make sure abt the undersaid things.
generally i heard from some other friends that in test tube babies they mix some others eggs and sperms and produce a baby without even parent knowing that.Infact i read in one magazine that after doing genetic testing that only half baby belonGed to them and gene code did not completely matched with the parent.THE DNA results matches only one parent.when they approached the hospital,they have been told that the couple should be happy that atleast 50 percent results are there in the baby which was undigestable.

to show the results they can goto any extent without bothering the patients feelings and sentiments.

so pls be aware of such clincis coz they get lot of signatures before doing the procedures that people feel difficult to go to courts for claiming the hospital and again its a social embarassment.

i donot wnat to suggest any other ivf clinic.first appointment they will talk very sweetly.when we decide to go there for treatment and enroll then where the real face comes.

let god help us ....good luck for everyone trying for baby.






---
Name: ashwin
Subject: experience in G.G.
Date: 2013-02-26
WE BOTH ARE DOCTORS AND WE TRIED IVF for the 9th time in G.G. and by gods grace we have kid.

1. they are fixing appointment directly and throuhg internet.

promptly on the day after u were examined and history taking u can see
Dr.kamala and she decides what to do then after that everything will be done in protocol.
3. there is no unnecessary investigations and repitition of investigations. of course we have to wait a little bit to see her. Today we have to wait for everything, like we waited for 10yrs for the baby and why we cant wait for 10 mts or more.

3. the hospital is among top 10 for infertility management by THE WEEK magazine survery.

4. Dr Geetha is half blind and she cant even see our face clear.

5. Everything what they are doing will be given in file.The treatment is open and transparent and everyone can see and argue.

6.they clearly told us we have to go for regular check up for three months then only they can do something


7. whenever we are in the wrong side we feel everyone is doing the wrong thins against us

8. wehave done IVF in 4 hospitals and this is the best.

9. Everywhere there are small flaws. Wecant become 100% correct. AT LEAST WE CAN BELEIVE THAT THEIR INTENTIONS ARE RIGHT.

10. I


---
Name: viji
Subject: your suggestion is wrong
Date: 2012-11-13
GG is good hospital, I saw lot of people got conception by iui. They never behave like money mind. Lot of my friends got conception by naturals and Iui. Plz dont give wrong mgs to people.


---
Name: Ansy
Subject: GG hospital horror!!
Date: 2011-04-14
You are very correct about everything that happens at GG!!

I went to get second opinion regarding my HSG report.
The uneducated staff insisted i get a scan and my husband was told he MUST get sperm tests done before seeing Godess Kamala or her doctor daughter.
And was forced to pay R1,400.

After waiting from 9am to 1pm we were told to meet a rude assistant doctor before we met Kamala. The assistant was so rude when i asked why we were forced to pay for scan and semen tests when we nevr came for that.

She asked us if we wont come even after three months for IVF.thatz why they made us pay!!

We refused and said we DONT want to do IVF with them.

She made this rude noice with her toung &quot chush&quot and said &quot give them their money back i dont want anything!!!&quot .

Disgusting hospital!!


---
Name: Mohana
Subject:
Malar Hospital
Date: 2009-02-17
Dr.Nithya Ramamurthy (Malar Hospital) service is ok. But she is not cured my problem.

My Problem is : Did twice laprascopic treatment for endometriatic cyst.
Now, cyst is removed completely and egg is getting released and it is not maturing to get pregnancy.

Dr. is suggested to go for Prashanthi fertility center in chetpet, chennai for further treatment.

Any one has suggestion for best treatement in chennai.


---
Name: iswarya
Subject: adyar
Date: 2011-03-09
since you are from adyar , go to iswarya fertility center in adyar. its good. i had a successful ivf there..

dont expect hospital to be very posh like apollo , but definitely their success rate is good.


---
Name: IVFpatient
Subject: Dont go to Prashant Hospital
Date: 2010-10-11
I went there and Dr Geetha is just a money minded person who wont have any time for personal advice and care.

Also avoid GG Hospital at any cost...dont go even go near that place...its the dirtiest hospital with a terrible doctor and a horrible system.

The best place in chennai is Apollo Hospital and Dr Sarat is the best for IVF treatments.


---
Name: Praba
Subject:
Hospital in Chennai
Date: 2008-04-28
Hi Friends,

Did any of you try malar Hospitcal in chennai? i think the service is better (from what i read here aout GG hospital) and the doctor is also good. (Dr.Nithya Ramamurthy)

---
Name: shell
Subject:
IVF Specialist in chennai
Date: 2008-04-25
Hi

Am planning to visit Dr sarat at appllo for IVF in chennai...if anybody has some experience of showing to him request to share ..am not confrtable with GG Hospital n in chennai language is a problem for getting confortable with ppl....

---
Name: som
Subject:
GG Hospital-Experience
Date: 2008-03-25
We had a horrifying experience at GG hospital.
My problem is fallopian-tube block. I have a failed IVF cycle at a different hospital, so we went there for a second opinion and to know how differently they could help us to go for a Successful IVF. Before seeing any doctor, the staff told us to undergo a scan and while they were collecting the history details, I could see a photo copy of prescription with lot of medicines for both of us. After a wait for 5-6 hrs I could meet Dr.Kamala Selavaraj and she told us to have the medication and she says the tube block could be removed using this medicine and if not happens then come back after 3 months. When we were coming out the staff came and told to give blood tests (after all the prescriptions) and we proceeded to the lab, luckily we didn't have enough cash in hand and checked with the lab technician as how much does it cost, the budget for all the blood tests is around 9000. We were asked to come in the morning with money to do the test. We had a re-thinking and decided not to show up in the morning. There is no proper management and the assistant doctor who checks you behaves so badly.


---
Name: prabakaran
Subject:
GG Hospital
Date: 2008-03-18
Hi,
I too had a bad experience with GG Hospital,chennai. My wife is diagnosed as PID and having one side tubal block. Initially we thought GG hospital is ok. Even we had an unsuccessful IVF there. Like most feels t, it is very hard to meet Dr.Kamala Selvaraj. And the other Drs (exception is Viajay) also not good.

Please any one suggest us for second opinion in Chennai or vellore

---
Name: babu
Subject: reply
Date: 2008-04-28
hi u can go to vellore it is very good i have successful treatment there


---
Name: Ramesh
Subject:
Infertility Hospital
Date: 2007-11-14
Hello,

I have found good infertility hospital in chennai....their services are good...you can check naveena infertility hospital chennai and find the address.....

Thanks

---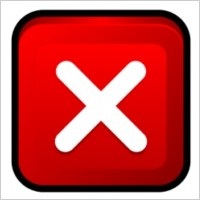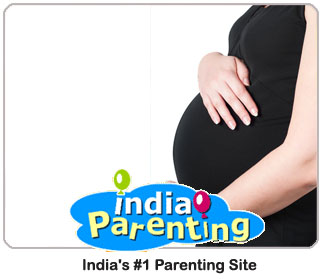 All tips on Planning a Baby


You ever wanted in one place.
No need to go anywhere else.

& Answers to Topic :

Experiences in GG hospital Chennai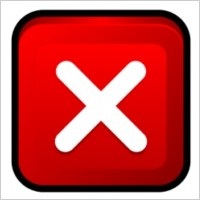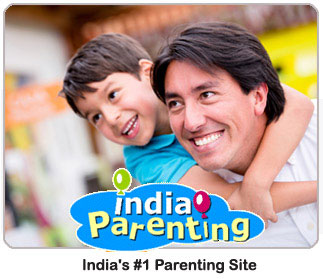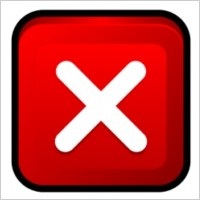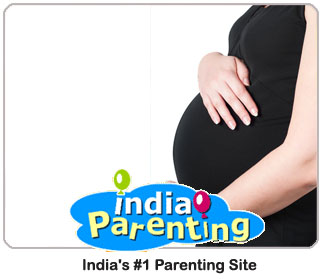 REPLY LIST
<< PREVIOUS TOPIC
NEXT TOPIC >>
ALL TOPICS
Last 7 Posts of this Board
egg donor in bangalore
Hi, We are looking for egg donor in bangalore..plz contact us if any one is ready to donate female egg.plz reply ... - sulochana Pa [View Message]
Egg/Sperm Donation
We have huge availability of all kind of Egg/Sperm donor. pls contact helpingall2 at g mail... - Helper All [View Message]
Reg: Dr Madhuri Patil
Recently (from 28th nov - yesterday), i hav met Dr.Madhuri Patil with my reports. With past history of 3 failed IUI' s, she told we can try for 1 or 2 IUI' s, then will go for ivf. Any 1 has got successful IUI at this clinic? Also hospital' s like manipal, patil' s take some tests check for dna fragmentation in male partner. In Coimbatore, when i consulted, doctor says the... - diya [View Message]
IVF Specialist
Dr.Aniruddha Malpani, Dr.Sheetal Aggarwal and DR.Bandana Kundu are some very good IVF Specialist. These are also near to your place. So i guess they can help you very well wit hyour query.... - suresh [View Message]
My experience at MHRT
Dear all, after seeing all the posts in the blog I would like to share my experience at MHRT and with Dr. Roya Rozati. I am from delhi. I have undergone three ivf cycles in delhi with no success. Later a friend of ours from Nagpur suggested us to go to Hyderabad to MHRT. We took time and finally decided to visit dr. roya. It was really a pleasentful experience. She spent t... - Poonam Agarwal [View Message]
I' d like to share my experience at MHRT
Hi to all and thank god
I,Priyanka from Mumbai case of endometriosis several times failed in ivf at Mumbai,fortunately got pregnant wit icsi first at mhrtdeliverd baby ,
am sure mhrt is one of the best centre for ivf icsi in the world. I don' t know how to thank Dr. Rozati.... - priyanka [View Message]
infertily
hi priya,
thank u for ur comments.
can u pls send me the details about the clinic.
... - CHINMAYA KUMAR PANDA [View Message]
REPLY LIST
<< PREVIOUS TOPIC
NEXT TOPIC >>
ALL TOPICS
Expecting Parents
Join a Due Date Club
Parents of Babies
Join a Baby Club