You are here: Home > Message Boards > Planning a Baby > Unexplained Infertility > Good place for IVF in Bangalore
Please do not give any personal information or money to anyone advertising anything on these boards. We do not endorse or support any of these claims or advertisements. To report abuse, click here.
Name: sapna
Subject:
IVF Clinics in Bangalore
Date: 2004-10-26
Hi, Other than BACC and Gunasheela, are there any other reputed IVF clinics in Bangalore? Can anyone please tell me?

Sapna

---
Name: bharthi
Subject: ivf centers in bang
Date: 2008-01-04
hi,
i wanted to know whether there are any other ivf centers other than gunasheela or kamini roa, because i have already been to gunasheela there they dont take any personal care and r very rude. so pls pls do tell me other than this. thank u


---
Name: Deepa
Subject: Whr u got ur IVF done?
Date: 2007-12-04
Hi Sakthi,
I hv been trying for a baby since last 5 yrs. now need to get IVF done but v much confused whr we shud get it done.
Can I know how u got ur babies. Was it n aturally or thru IVF?
whr did u got IVF done?
Best place to get it done in Bangalore.
or may be in Chennai.


---
Name: sakthi
Subject:
Comment about Dr. Kamala Selvaraj, Chennai
Date: 2004-10-06
I live abroad. I have been trying for a baby for 8 years. I have done all kinds of treatments. I went to G.G. Hospital to meet Dr. Kamala selvaraj. I waited to meet her from 7.30am to 3.00pm. I paid 10,000 rupees for consultation and blood tests. Then finally when i met her she didnt even read my records and said i cannot have a baby and told the nurse to schedule me for laprascopy. she didnt even read that i did laprascopy few months before and no problem found. When i tried to ask her question she didnt even answer me and she was very rude. According to my experience i will definitely NOT recomend. Few other people we met in the hospital also have similar experiences. Anyway with gods grace i recently had twin babies. Good luck to you.

---
Name: Swati
Subject: Prashant Hospital
Date: 2010-01-06
Hi friends.
I have been under treatment for Unexplained infertility. I am now going to Dr. Geetha HariPriya of Prashant Hospital in Chennai.
I conceived in my 4th cycle with her treatment (naturally), but unfortunately has an ectopic pregnancy, so miscarried it. Am now again going to her. Am very happy with her treatment. I have heard lot of IVF success stories in the hospital. Though the place is crowded, results seem to be good. Just wanted to recommend this place to people who dont know. You need to have lots of patience as the waiting time is huge. But for this, it is a good place.
All the best.


---
Name: Jeya
Subject: IVF
Date: 2010-01-03
Thanks for your comment so which doctor you will suggest in Chennai? How long you stayed? How much you spend? please advice.



---
Name: GC
Subject: Abt IVF
Date: 2008-08-11
Hi! Sakthi
Can you let me kno if not Dr Kamala selvaraj then whoelse is reliable in chennai.


---
Name: bharthi
Subject: can u let me how u got it done and where.
Date: 2008-01-04
hi shakthi,
can u tell me ur story where u got it done. because i also had my laproscopic done and all other test done. so i dont want to get it done again as mine is unexplained infertility. so please tell me ur story


---
Name: GS
Subject: Where did you do IVF
Date: 2004-12-10
Hi Sakthi,
We are planning to go to Chennai for IVF. After reading your comments, me and my wife are having second thoughts about going to G.G.Hospital. If not G.G, where did you go? Can you recommend us one?


---
Name: H
Subject:
IVF
Date: 2004-06-11
Hi KS,

Though there are facilities avialble in Bangalore to do IVF, I would strongly suggest you going to Dr.Kamala Selvaraj at Madras(Chennai). The hospital is called G.G. Hospital in Numgambakkam. Though the hospital does not look jazzy, they are very systematic and professional in their approach and are not money minded.
I live in Bangalore and after consulting many here and also doing IVFs here in Bangalore later we decided to go to Dr.Kamala Selvaraj and now I do not regret the decision (Though it calls for travelling between Bangalore and Chennai)Further it is bit cheaper there too.
To do an IVF the wife needs to stay for a more than a week or so and the husban can be there for a 2/3 days. This is per cycle of IVF. If you are lucky you would succeed the first time.
If you are going there for the first time (with all your previous test reports) then to do all the tests you may need to spend 2/3 days, the first time.

Best of Luck and my best wishes for you to be a parent soon.

H

---
Name: selvi
Subject: GG hospital
Date: 2007-06-06
can you please write me how much you spent for this IVF treatment.I am also from abroad and I also didnot get good impression on GG hospital and Kamala .


---
Name: Revathy
Subject: Kamala Selvaraj Email Id
Date: 2005-12-21
Hi,

Pls give me Dr. Kamala Selvaraj email id, as we want to go for treatment with her.

Pls help me.

Tks
Revathy


---
Name: vnsd
Subject: request for information
Date: 2005-04-13
Hello H,

I read your email and thank you for the information you've put in there. It really helps. Please let me know if we need to take the tests again such as laproscopy, HSG, etc. even if we have already taken them. How many attempts of IVF did you try, if it's ok to ask. Please, please let me know. Any information in this regard will be greatly appreciated.

Thanks again,
vnsd


---
Name: Reetu
Subject: Info required
Date: 2004-08-06
Hi H,

I live in banglore. Next month I will doing first IVF cycle in Gunasheela IVF Centre, Bangalore. Do you have any experience with them? It will very helpful if you can share your experience with any Bangalore infertility center. We visited BACC (Dr, Kamini Rao) inferitility center. We were really frustrated with their behavior. They are very much money minded. They donít care patients feeling and emototion. Doctors and hospital staff is also very rude.

It will be helpful if you can suggest any good place in Bangalore for IVF.

Thanks in advance
Reetu



---
Name: GS
Subject: Need more details of GG Hospital from H
Date: 2004-08-05
Hi H,
Hope you read this message. We live in Singapore and so far we have tried 1 IVF and 1 FET without success. We are planning to have the last FET by next month. If that is not successful, we will be going to Dr.Kamala Selvaraj of GG Hospital. Can you share about your experiences in detail. How many IVF's overall you did before it was successful. In GG, do they repeat all the tests again? Our case is unexplained infertility. Me and my wife are becoming very desparate about this..
Appreciate your reply. Thanks !


---
Name: KS
Subject: IVF
Date: 2004-06-28
Hi H,
Thanks for taking the time to reply to my question. I will definately consider it.
Thanks
KS


---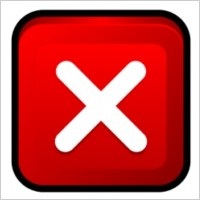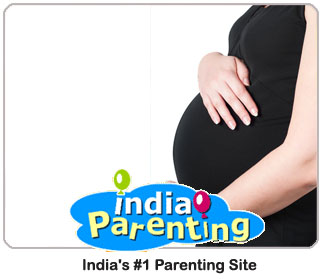 All tips on Planning a Baby


You ever wanted in one place.
No need to go anywhere else.

& Answers to Topic :

Good place for IVF in Bangalore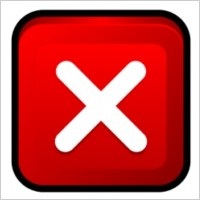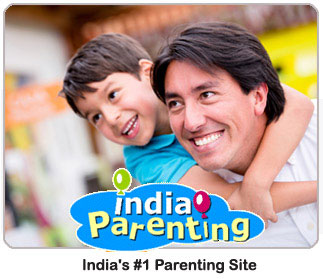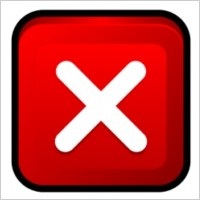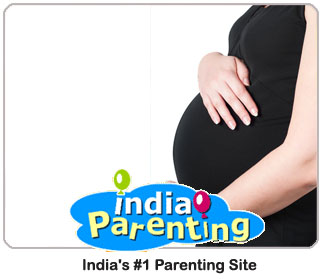 REPLY LIST
<< PREVIOUS TOPIC
NEXT TOPIC >>
ALL TOPICS
Last 7 Posts of this Board
egg donor in bangalore
Hi, We are looking for egg donor in bangalore..plz contact us if any one is ready to donate female egg.plz reply ... - sulochana Pa [View Message]
Egg/Sperm Donation
We have huge availability of all kind of Egg/Sperm donor. pls contact helpingall2 at g mail... - Helper All [View Message]
Reg: Dr Madhuri Patil
Recently (from 28th nov - yesterday), i hav met Dr.Madhuri Patil with my reports. With past history of 3 failed IUI' s, she told we can try for 1 or 2 IUI' s, then will go for ivf. Any 1 has got successful IUI at this clinic? Also hospital' s like manipal, patil' s take some tests check for dna fragmentation in male partner. In Coimbatore, when i consulted, doctor says the... - diya [View Message]
IVF Specialist
Dr.Aniruddha Malpani, Dr.Sheetal Aggarwal and DR.Bandana Kundu are some very good IVF Specialist. These are also near to your place. So i guess they can help you very well wit hyour query.... - suresh [View Message]
My experience at MHRT
Dear all, after seeing all the posts in the blog I would like to share my experience at MHRT and with Dr. Roya Rozati. I am from delhi. I have undergone three ivf cycles in delhi with no success. Later a friend of ours from Nagpur suggested us to go to Hyderabad to MHRT. We took time and finally decided to visit dr. roya. It was really a pleasentful experience. She spent t... - Poonam Agarwal [View Message]
I' d like to share my experience at MHRT
Hi to all and thank god
I,Priyanka from Mumbai case of endometriosis several times failed in ivf at Mumbai,fortunately got pregnant wit icsi first at mhrtdeliverd baby ,
am sure mhrt is one of the best centre for ivf icsi in the world. I don' t know how to thank Dr. Rozati.... - priyanka [View Message]
infertily
hi priya,
thank u for ur comments.
can u pls send me the details about the clinic.
... - CHINMAYA KUMAR PANDA [View Message]
REPLY LIST
<< PREVIOUS TOPIC
NEXT TOPIC >>
ALL TOPICS
Expecting Parents
Join a Due Date Club
Parents of Babies
Join a Baby Club