You are here: Home > Message Boards > Food Talk > Vegetarian Food > Recipe for Ragi
Please do not give any personal information or money to anyone advertising anything on these boards. We do not endorse or support any of these claims or advertisements. To report abuse, click here.
Name: Manjunath
Subject:
Raagi Malt
Date: 2008-12-16
So we have come out with some good and Nutrition Homemade drinks all kind of ages – starting from 3months old baby to middle age people to old age people.
It is called as Raagi Malt not just that it includes 19 rich Nutrition ingredients

---
Name: Manjunath
Subject:
Raagi Malt
Date: 2008-12-16
So we have come out with some good and Nutrition Homemade drinks all kind of ages – starting from 3months old baby to middle age people to old age people.
It is called as Raagi Malt not just that it includes 19 rich Nutrition ingredients

---
Name: babita
Subject:
what is ragi?
Date: 2007-11-06
hi can anyone pls tell me what is ragi. i have read a lot about this but i don't know what is ragi and from where to get it. it live in india (noida).

---
Name: Manjunath
Subject: Raagi Malt
Date: 2008-12-16
So we have come out with some good and Nutrition Homemade drinks all kind of ages – starting from 3months old baby to middle age people to old age people.
It is called as Raagi Malt not just that it includes 19 rich Nutrition ingredients


---
Name: Ashwini
Subject:
Fussy Eater
Date: 2003-10-09
Hi

I have a 15 month old baby girl , I have been feeding her sprouted Ragi with other dhals as her breakfast from when she was 6 months old and other veges and fruits Suddenly from last 2 weeks ashe doesn't show intrest ineating anything ragi podwer ,milk, vegeatblels, cheese, cake etc I have tried everything she doesn't seems to be hungry at all.she doesn't want to anything at all
any suggestions pls.

thanks in advance
-Ashwini

---
Name: aneeta
Subject:
ragi malt
Date: 2002-11-08
you can make ragi malt and feed 8 month old baby. It's very simple. rost ragi and make powder. Mix with formula or milk. add some suger if desired. You can add apple sauce or some gerber fruit which is better than suger and feed with spoon.

---
Name: smitha
Subject:
ragi is the most nutritious
Date: 2002-10-23
Hi Guys!

Each of you have given excellent recipes of ragi feed. Although the style of preparation varies from place to place, it is an undisputed fact that ragi is a very nutritious dish. My son's paedatrician recommended ragi halwa as the first semi solid for him.
But the best mix for ragi feed, is ragi, wheat, rice, pulses and dals, all powdered well and sieved properly. Cook it with milk, see to it that ragi is cooked very well, other wise it can cause tummy upsets, add a spoon of ghee and a little salt/sugar. But do remember to feed him lukewarm water, since it helps in digestion.

---
Name: Nicole
Subject:
Ragi Porridge
Date: 2002-10-21
Hi,
My family has been drinking ragi porridge both kids and adults alike.
It is very simple and easy to make.

If you can get the ragi powdered.
Take one cup of ragi powder and stir it in a cup of water.

Stir well all the skins will float to the top. Pour away the that part and you will be left with the goodness of the ragi flour.(the skins will be too hard for your little one to digest)

Add more water about one and a half cups and boil it well until thickened.

Add milk, pinch of salt (optional) and little sugar. (Keep the use of refined sugar/products to the minimum)

You can make it thin enough to feed through a feeding bottle or thick enough to serve by spoon-fulls.

Try this simple recipe you won't be dissappointed.

---
Name: komal
Subject:
ragi to kids
Date: 2002-03-29
hi ,
buy ragi and add soya bean and dals and pulses and wheat and rice in the quantity that ur kid can digest keep ragi more and soya less as it can taste bitter .wash and dry them seperately as per each category.e.g ragi and pusles,wheat and soya should be washed and sprouted for a day and then dry them in sun .wash the dals and rice and dry them directly.Roast them seperately as ragi can get burned and rice takes time.the sprouted once can be roasted together.them mix them together and give it to the chakki for flour.use this with water milk as mper your requirement.quantity depends onb your child.it is very good for the kid.my daughter is 31/2 years nowe and i still give it to her .this is my recipe please try and reply to me .bye and take care.

---
Name: Sulochana
Subject:
Ragi
Date: 2002-03-29
Importance : Since Calcium content is more, it is good for strong bones and teeth. Also aids in blood clotting including proper functioning of muscles and nerves.

For Babies : In India, mostly Nachni is given during Summer Season. Nachni kheer or paste, if given daily, increase apepitite and helps in easy motion.

Our daughter, Akshada is 8 months old. Not daily, but alternate days, I give her Nachni Kheer (mostly morning). I have also started other food including vegetable soup and juice. She loves eating, if prepared with different taste.

Preparation : In Morning, Small quantity (1 teaspoon) of Nachni has to be soaked in water. Evening, alongwith same water, soaked nachni has to grinded. Filter it using little cotton cloth so that only white milk is left in bowl. Keep white milk whole night undistured so that white residue collects at bottom. Next morning, thrown the water. White paste which remains, has to be boiled with fresh water till it turns to sticky paste. Add little jaggery or milk or sugar or salt, depends. And then give to Baby. They will really enjoy eating it.

---
Name: selma pinto
Subject:
ragi for your 8month baby
Date: 2002-01-08
My kids are in their teens and I still give them a ragi drink in the evenings. They were started on this since they were six months old. I buy fried ragi powder. For your baby, you could mix 3/4 tablespoon of ragi powder with 1/2 teaspoon of wheat powder in 1/4 cup milk. Meantime, boil 3/4 cup milk. When boiled, immediately add the mixture of ragi powder and wheat powder. Keep stirring. A little bit of scrapped jaggery and a little ghee could be added for taste. Good luck with your little one.

---
Name: Arthi
Subject: re:Info on Ragi/Veg Upama-Somebody
Date: 2002-06-17
My son is 16 months old and I feed him ragi. In the begining kids might get constipated or pass stools more often. After some time kids will get used to. You can feed Ragi as breakfast or feed in evening. Not for lunch or dinner. Try alternate days. Now days you get mixture of ragi, dhal, nuts, rice, etc., for some healthy powder. you can try that too. Good stuff. Do you get macaroni and cheese in Sydney? You can try that. Even my son doesn't have that many teeth. It is easy to swallow. Also you can soak bread in milk and add little sugar. That is also a best meal. Hope this helps



---
Name: Sabby
Subject: Info on Ragi/Veg Upama-Somebody PLEASE reply soon
Date: 2002-05-29
I have a 15 month old daughter who is a pretty fussy eater and to top it all she has still not got any teeth as yet. If I give her anything dry or any of our food, she chokes after a bite or two and vomits everything out. Hence I have to cook for her separately and make sure her khichdi is cooked till soft, bread is soaked in milk first and then fed, sooji kheer is wettish etc. etc.

I was recently told to surf this site and I have read a lot about Raagi. Finally managed to pick up ragi powder from an Indian store out here. I tried out one of the recepies but my daughter passed quiet a few stools the next morning, it seemed like she had excreted the entire raagi that I fed her, hence I got afraid. So before I start preparing it again, I want to know if it is too late to start giving my baby this and have the following queries, since after reading all the different messages on ragi I am very very confused:

Is ragi powder ok or do I have to get seeds becoz seeds are not available here?

When do u feed ragi - morning/afternoon night or anytime or only during summer or winter, cause we are having winter in Sydney now?

How much do u feed a 15m old baby and is one bowlful considered to be a good meal in place of khichdi etc. or is it just a snack?

Do I have to feed it to her everyday so that she benefits from it and wont it become too repetitive?

I read Selma pinto's message on giving her kids raagi drink, how does one prepare that, could somebody please help?

Does eating raagi lead to a lot of bowels the next day, and if so, is it considered to be ok?

Lastly could anybody pls tell me how to prepare veg upama soft enough to feed my toothless daughter, I am really desperate to try diff dishes so that she starts eating and since I have nobody to ask, I am hoping some kind soul will revert back to me with any recepies they can help with.

Thanking u all in advance.




---
Name: chetana
Subject:
Ragi for babies
Date: 2001-12-22
I have a daughter who is 20 month old. As far as I know a child that young is given sprouted ragi and not ragi powder,well finally it has to be grounded. take whole ragi.Soak it overnight then tie it well and allow it to sprout.Then dry it in the sun .Once dried roast it with little ghee.You can add sprouted wheat and sprouted moong dal at this point ,ofcourse these also have to be dried.You can also add some almonds if you wish.Once roasted grind it well.Add milk or water to this to make a fine paste.Adding salt or sugar is your choice.In all it requires 1 and 1/2 day of preparation.Hope this helps.


---
Name: Arthi
Subject: Ragi for babies
Date: 2001-12-27
I have 11 month old baby and I feed ragi which is not sprouted. I just bought it from an indian store. Since it is not well grinded, I filter it with normal tea filter. My baby loves it. Usually they say sprouted once are healthier. I live in US and I cannot sprout and grind. Also in US, Doctors don't recommend cow's milk for babies less than a year old.


---
Name: Arthi
Subject:
Recipe
Date: 2001-12-18
Take 2 spoon of ragi powder and mix with little water first to prevent from lumps. Then add some more water and cook under moderate heat. Keep stirring. The consistency will be like a paste after it got cooked (from watery to think paste). Add little salt. Hope this helps.

---
Name: Amisha Dhutia
Subject: Raggi
Date: 2007-10-25
Hi
I have been reading all the msg on raggi. It is indeed very healthy and filling for young ones. I have 10 mth old baby girl (with no teeth!)and i have been feeding her raggi ever since she was 6 mths. I gring whole raggi in my mixer and add a spoon full of ragi powder with a spoonfull of ghee and roast it well. Add some cardamom powder to it for taste (u can also add grond almonds) and make porridge with milk (plus some sugar) or water (with some jaggery). my baby enjoys its. hope this helps


---
Name: Kalpana
Subject: ragi for babies
Date: 2002-03-23
I have been feeding ragi to my 6 month old. I have been using it just like Arthi.


---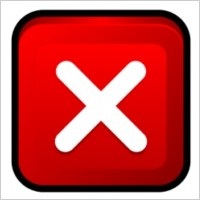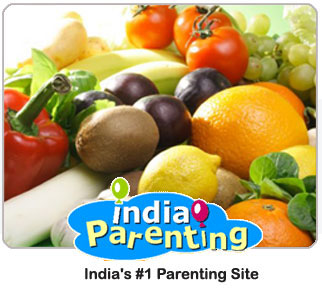 All tips on Food Talk


You ever wanted in one place.
No need to go anywhere else.

& Answers to Topic :

Recipe for Ragi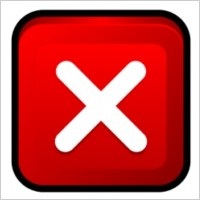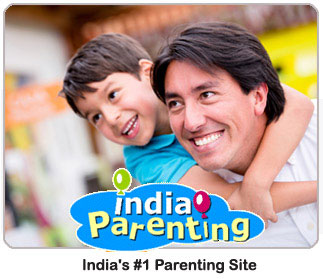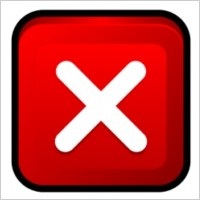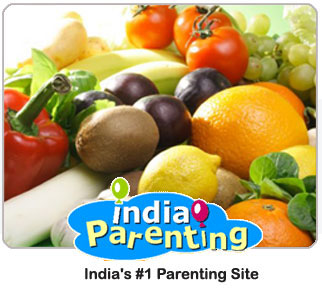 REPLY LIST
<< PREVIOUS TOPIC
NEXT TOPIC >>
ALL TOPICS
Last 7 Posts of this Board
french fries
how to prepare French fries... - niharika bala [View Message]

A Vegan is someone who does not want to cause any harm to any other living being while eating. They dont have dairy, so that means no milk, yogurt, chocolate, etc. they have milk from grains such as soya milk, they have only dark chocolate, tofu onstead of normal cheese, no eggs, etc.... - Kiah [View Message]
vegetarian lolly pop
I want recipe of vegetarian lolly pop... i see my friends eating chicken lollypop and feel like eating but then i am pure vegitarian so if you ll have any veg recipe please Share with me in this boards... - ruchi [View Message]
lollypop of cauliflower
hey veg lollypop are made out of cauliflower and its very good in taste.. you just need cauliflower and corn four and oil for frying... - mayur [View Message]
cooking section of indiaparenting
why dont you check cooking section of this site???i am sure you ll find the recipe...... - rachita [View Message]
lollypop are not that great in taste
Veg lollypop are not that great but ya you can try paneer tikka, cheese pakoda instead of veg lollypop... - rituja [View Message]
Quantity for cooking veg pulav & veg kolhapuri
Hi,
We have a small function of guesttion at our place. Number of guests : 40 (15 vegetarians & rest non vegetarians)
Menu : Starters : Samosa, Bhel and Mango salsa with chips
Main course : Veg kolhapuri,butter chicken, veg pulav, chicken biryani, naan

i am cooking veg kolhapuri and veg pulav at home, pls help me with the quantity of veggies i should u... - sulatha salian [View Message]
REPLY LIST
<< PREVIOUS TOPIC
NEXT TOPIC >>
ALL TOPICS
Expecting Parents
Join a Due Date Club
Parents of Babies
Join a Baby Club