You are here: Home > Message Boards > Beauty & Grooming > Hair Care > FEAR OF HEAD SHAVE
Please do not give any personal information or money to anyone advertising anything on these boards. We do not endorse or support any of these claims or advertisements. To report abuse, click here.
Name: sheetal.r
Subject:
headshave
Date: 2011-05-17
hi i m sheetal new to this site from kolkata my feared is that my parents wants me to offer my hair at tirupati but i dont want pls help

---
Name: rohit
Subject: hiiiii
Date: 2011-09-10
hi sheetal pls reply to my id
spyguyvice20(at)gmail
i will help u


---
Name: lakshman
Subject: hai
Date: 2011-06-14
plz send me yours head shave experience.


---
Name: Girish K.
Subject: sheetal.r - headshave
Date: 2011-06-10
Dear Sheetal,

Don&acute t worry, what your parents have thought for your better only.

Getting headshave at tirupati has always a blessings of Lord Venkateswara/Balaji. Getting gundu, is nothing but the surrendering at the feet of lord and have blessings from him.

Go and enjoy the headshave at tirupati. Do not worry, from where you are from. Enjoy bald head while moving in the society without covering your head with scarf and any other cover.

If you are studying/working, initially one or two days your friends/collegues may tease, but certainly they will encourage your baldness.

best luck

girish k.


---
Name: sharmila
Subject:
please
Date: 2010-10-27
can u please send u r picks and video

---
Name: saravana
Subject:
nice bald
Date: 2009-08-19
i am fine.i had a vow to offer hair at tirumala with my wife.but she is not accepted for tonsure.i saw your postings pa now what you are feel after head shave.every year you go for head shave on your marriage day.pl send your head shave photos.

---
Name: saravana
Subject:
tonsure
Date: 2009-05-19
hi i m new to this site.pl share your experience at tirumala befor and after head shave

---
Name: Radha
Subject: Are u still bald?
Date: 2009-08-16
Sagarika, it is good to know that you have come to like a gundu head for yourself.
Why did you take more than three months to post your experience?
You have written that three more times you have shaved your head at home. Currently are you a nice baldi or do you have some hair?
You should not play around with God for giving hair. Having decided to give full hair you have got up with tears and some hair left. You had even contemplated getting up without getting a gundu. This is sacrilage. As prayaschitta you must go to Tirupati at the earliest and get a real nice gundu now. And after growing full hair may be after four years again you must happily get a gundu there. I hope you will do this.


---
Name: sagarika
Subject: head shave experiance at tirumala
Date: 2009-08-15
hai sravana this is sagarika how are u? actually we planned on 30th April to tpt and reached there on 1st morning and went up hill and took rest for some time and got fresh and wear new dress as it is my first marriage day went around for some time and finished lunch then the time came for our head shave ,tension started in my mind. My hand going around my hair. my hubby want to start quick for shaving but I was making late to spend some time with my long hair at that time I was opening my tail and trying different types of tails. My hubby taken photos of different styles of my tail and finally i prepared nice knot and started to kalyanakatta for head shave. While on the way to kalyana katta I bought some flowers and wound around my knot. Then my hubby took some photos with hair and flowers and he told with in one hour no hair and flowers by holding my head and knot. My tension got increased, he started walking fast .finally we entered into the q line. After some waiting we went to the tokens counter. We got two different tokens for ladies and gents. We went to next step there a man giving half blades to every one who got the tokens. he asked me are for gundu as I am looking posh. I felt some shy and told yes, then he gave me a half blade and we preceded to gents tonsure hall first. There my hubby stands in his q and waiting for his turn by wetting his head. in the mean while I was watching around any ladies shaving their heads. I didn't saw any one my tension increasing .mean while my hubby finished shaving I cleaned his head with my chunni and touched it is very smooth. We were preceded to ladies hall for my turn. There were lady barbers. So many ladies are shaving their heads. I stood my q line and watching how they shave. Just before me one college going girl with long hair like me wetting her head for head shave. She sat down and the barber divided her hair into two parts and prepared two loose side knots and pored some water and rubbed her head, changed the blade in the straight razor and bent the girls head and started on the center of the head in the first stroke a small patch on the head and the size increasing with time. After 3 mts half head completed on knot fell on her lap. The girl took her hair and put it down. In the next 3 mts total head completed .she get up with smile touching her freshly shaved head. While watching iam free from tension curious about the shaving as soon as the girl got up tension started as the barber asked me to open my hair and wet. I removed flowers and gave to my hubby and he stood near me and I wet my hair. I sit before bending my head she rubbed my head by poring some water and prepared two knots. Then I asked for three cuts of hair to drop in hundi as I have ove. She gave me three cuts of hair. Then I got confused weather to shave or not. And finally decided to get up with out shaving. As I am thinking the barber started first stroke on my crown head. I felt some thing strange with the first stroke. Then I under stood that I should get shaved completely. Tears came out. as the razor moving on my head my hair hanging over knot. After 3 minutes one knot fell on my lap. Tears automatically stopped. And in another 3 minutes second fell. Now I am bald. My hubby asked the barber to shave once again, but I refused and got up and feel so much shy and ran to my hubby covered my head with chunny.slowly my hubby take off the chunni and watched my bald head for un cut hair and he somoothly rubbed my head. Then I felt happy but very shy. We went back to room for bath. As there is little uncut hair on my neck my hubby want to shave it. In the room he once again. I sat down before him bending my gundu he started shaving once again the total head and reverse shaving once again for half an hour. Then I touched my gundu first time it was very smooth and watched in the mirror it was nice bald head. My hubby asked me to shave his head also smooth. After his shave we both got bath and wear traditional dresses and got chandan paste on our gundus and namas on our four heads went for darshan. It was a good experience. After return back we shaved our heads 3 times at home. Now I like smooth gundu very much.


---
Name: Ravi
Subject:
About u r headshave
Date: 2009-05-12
could u share u r experience of headshave in a temple on u r marriage day please.

---
Name: tulassy
Subject:
feelings on tirumala trip
Date: 2009-05-05
why can't you share yr experience of tirumala trip?

---
Name: Preeti
Subject:
Headshave on Marriage day
Date: 2009-05-03
Hi Sagarika, Did you shave your head on 1st May in Tirupati? If so, share your feelings in the message board.

---
Name: saif rahman
Subject:
help me
Date: 2009-04-26
dear sister sagarika i m a muslim and i love a hindu gal i we take a vow that if we married soon we will shave our head at the temple and i bcom hindunow we r married and hv to fullfill the vow my wife is hv lotd of fear to shave her head and i must convert to hindu also so plz send ur video or photos of ur headshave to my email add and help me to shave our heads dear

---
Name: srinivas
Subject:
fear
Date: 2009-04-14
i saw ur message. done worry. ur are offering hair at tirupathi.
pl obtain ticket and shave ur head. sit infront of barber. he will shave very nicely. dont be nervous. he will shave very slowly and make yr head shiny.
please share yr experience.

regards.

srinivas

---
Name: kiran
Subject:
fear of head shave
Date: 2009-04-06
Hi Sagarika
For head shave there will be two feelings which are quite extreme to each other. Situation #1. If your and your family members are agreeing happily for your proposal then the feelings now you are experiencing are nothing but erotic and excitement. Because your family members and you have not problem with your new appearance, then your need not have to care for any others. Situation # 2. If it is forced on you then no other go than to bear the misery from now on to 3 to 4 months after shave. Scene in tonsure hall in situation #1 AFter collecting the token & blade sit before the allotted barber. Your excitement starts. You will be very enthusiastic to watch the entire process like wetting the head, changing the blade, placing the barber's hand on your head etc. By the time you come to know that he is placing the razor @ the middle of your crown joy starts in your body. Hair will be falling before your eyes into your lap and your joy will be rising in you. After 3 or 4 mts. you can feel the lightness of your bead and body. Finally you will dusting your hair particles happily. In situation # 2 fear and anguish in place of excitement and joy will be experienced by you. Finally you will be standing and dusting hair particles with a shyness.

All the above happens if you are shaving your head for the first time.
Share with us your feelings.
kiran

---
Name: minisha
Subject: re Kiran
Date: 2009-09-02
Hi Kiran, u are so right in stating the two kinds of experiences..U seem to be quite lerned..Pls share some experiences in detail with me.


---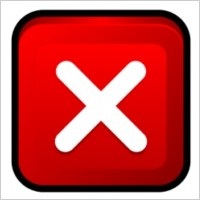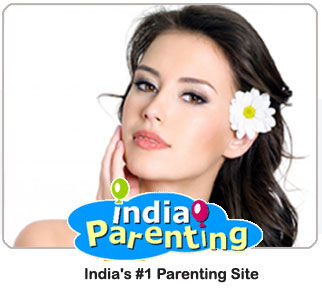 All tips on Beauty & Grooming


You ever wanted in one place.
No need to go anywhere else.

& Answers to Topic :

FEAR OF HEAD SHAVE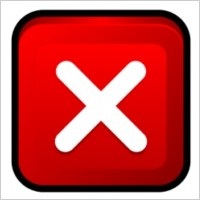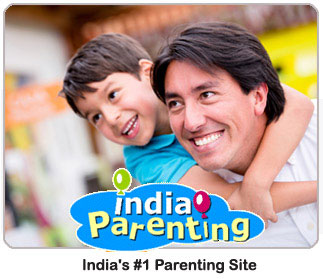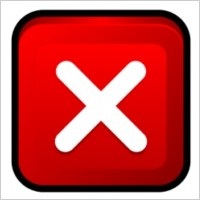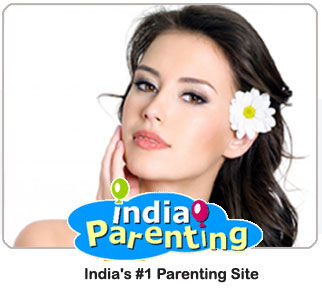 REPLY LIST
<< PREVIOUS TOPIC
NEXT TOPIC >>
ALL TOPICS
Last 7 Posts of this Board
@teena
actually i am very ciurious teena i want to know why girls are intrested to do HS and i have a desire to shave girls head... - rahul [View Message]
Question abt frnd' s haircut
Hi Sudha Dear u say ur friend also cut hair ur friend is male or female & hw he/she cut his/her hair????... - Preeti Desai [View Message]
my haircut
hi.today i got my long awaited haircut.i m happy.i m out of my home town for few months for a course.so i nd my friend decided to get haircut before going.coz nobody knows us here.v got a barber shop nearby my place.my friend asked him for our haircut.he was free nd said yes.he was little shoked by hearing this that v wanted haircut.first i sat on d chair.bt i was nervous ... - sudha jain [View Message]
tonsure
dear shruthi,
of course, the original plan was to shave rishi' s head during the ceremony,but it took so much effort just to convince rishi, and get his ears pierced that we gave up on tonsuring his head.managing a 9 year old boy is very difficult indeed.
... - akshaya ravi [View Message]
hair loss treatment at dr batra
Hi, I underwent treatment for my male pattern hairloss for almost 2 years but it was a total waste of money. their treatment or medicines are totally no use. The reason for my hair loss was due to male harmone (DHT) and I went to a skin specialist and he suggested a medicine for this. I felt good result after having medicine suggested by my skin doctor. he scolded for spen... - sam [View Message]
short haircut
i always think of cutting my hair short.i have a desire to cut my hair very short.i want to get my haircut in a barber shop.
bt is it ok to cut long hair? and how much time it will take to grow if it doesnt look good.i always see girls getting their hair cut very short.nd i like it.... - sudha [View Message]
hi
many girls r intrested in headshaving now a days.bt why r u asking?... - teena [View Message]
REPLY LIST
<< PREVIOUS TOPIC
NEXT TOPIC >>
ALL TOPICS
Expecting Parents
Join a Due Date Club
Parents of Babies
Join a Baby Club