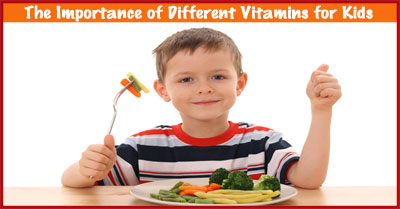 Any literature on diet is always discussing which foods contain which vitamins, but few discuss their benefits. Provided below is some information to inform you of the benefits of each of these vitamins.
Vitamin A:
This is useful for vision in dim light. It is also useful in treating night blindness (caused as a result of vitamin A deficiency) and for foetal development because of its important physiological role in visual cycle in the retina of the eye.
Vitamin B1 (Thiamine):
Acts as a co-enzyme in carbohydrate metabolism. It is useful in treating Beri Beri, in which there is a deficiency of not only thiamine but also of other vitamin B factors. It also plays some role in neuromuscular transmission, and hence is useful in treating neuritis (inflammation of nerves) associated with pregnancy.
Vitamin B2 (Riboflavin):
Vitamin B2 is useful in well-defined riboflavin deficiency syndrome that results in problems such as ulcers of the mouth, inflammation in the food pipe and inflammation in the intestine.
Vitamin B3 (Niacin/Niacinamide):
Vitamin B3 deficiency leads to a condition called pellagra, which is characterized by loss of appetite, lethargy, weakness and mental and neurological changes. Niacin in large doses is also used as a vasodilator, particularly for skin vessels. It also lowers plasma lipids (cholesterol).
Vitamin B6:
As a nutritional supplement, it is usually employed in conjugation with other vitamins of B group. It plays a major role in treating peripheral neuritis (inflammation of nerve endings).
Vitamin B12:
It is useful in treating anemia (caused by vitamin B12 deficiency) during pregnancy.
Vitamin C:
Helps in building resistance against common infections. Vitamin C is used in treatment of scurvy (outcome of severe vitamin C deficiency), anemia, common colds, asthma, cancer, and hardening of the arteries. Sufficient intake of vitamin C is necessary for expectant mothers since clinical scurvy is still occasionally found in infants.
Vitamin D:
This is necessary for the absorption of calcium and phosphate. It helps in the growth and development of bones. Its deficiency causes rickets in children.
Vitamin E:
Vitamin E has emerged as a useful anti-oxidant in a wide range of disorders such as cardiac and metabolic problems. It is useful in combating oxygen-toxicity in pre-term infants.
Vitamin K:
This is needed for normal clotting of blood.
Folic Acid
Folic acid is a useful member of the vitamin B group. It is useful in treating anemia caused due to folic acid deficiency.

The various vitamins described above are present in varying amounts in a variety of foods. It is therefore important that your child eats a nutritious and varied diet that consists of fresh fruit, green leafy vegetables, dals, milk products, chapatis and rice. This will not only protect him against common illnesses but will also lead to an overall healthy development.