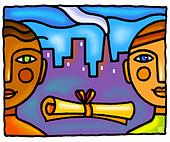 Is your child considering a career in law? Help him make an informed choice. Here's what he needs to know.

Has your child decided what he wants to do? Help him make an informed choice, by giving him as much information on the careers that interest him. If your child is interested in law, here's what he needs to know.

There was a time when the only options we heard of with regard to law, was civil or criminal. Now things have changed tremendously, and the options after gaining a law degree are immense, and are continuously growing in India as more and more multinationals open up here.

Options

Students could study corporate law, mediation and negotiation, international law, intellectual property law, environmental law, women's law, human rights law and labour law, just to name a few alternatives. He could study further, do his PhD in international law, and work with the United Nations, or he could step out as soon as he graduates, and start practicing in courts.

Generally students first choose from 2 basic options:
To practice in courts
To work in a firm

Once they have made this decision, they need to select which stream of law interests them the most.

Advocacy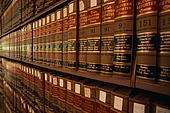 If your child talks confidently and speaks well, he could consider going in for advocacy. It will no doubt take time for your child to build up independent credibility and to establish his practice, but if he does well, there is no limit to how much money he can make! This can be a very lucrative line, but it requires hard work and dedication. If your child selects to become an advocate, he can also take pride in the fact that he helps ensure justice gets done.
On the other hand, if she had been exposed to something so radically different from her present lifestyle when she was no longer living at home, she may have taken up smoking herself either with a desire to fit in or simply to try something that seemed new and exiting.
It's that every now and again--not often, but occasionally--you get to be a part of justice being done. That really is quite a thrill when that happens.
(Dialogue from the court scene in the motion picture Philadelphia, 1993)
Also, if your

child is

interested in starting his own private practice, he can do so after a few years of experience in advocacy, which is one of the advantages of the legal profession.
Another great advantage is that once people hear your

child is

a lawyer, few will want to mess with him. Lawyers are taken very seriously, and you don't often hear of cases in which a lawyer was duped.

Legal work

Alternatively your child can opt to work in a law firm, or even in the legal department of a multinational organization. Depending on the firm or company, salaries can be very high.

Colleges

The top three law colleges in the country, according to rank, are:

National Law School of India University
Symbiosis Law College, Pune
Government Law College, Mumbai

If your child wants to become a lawyer, he should aim for gaining admission to the National Law School of India University, situated in Bangalore. This is the premier law institute in India, and once he graduates from here, he is pretty much guaranteed a job. And although not many know this, but starting salaries of students graduating from this university are equal to starting salaries of MBA graduates from the top management schools. Admission to this law college is not easy. Your child will need to take an entrance exam, which is held in most cities in India.

Your child can apply for admission after the 12th standard, in which case he will be admitted to the 5-year-course, or after graduation, in which case he will be admitted to the 3-year-course.

Children are often undecided as to what they want to do after the 12th, but if your child has made a decision, he should move on it as soon as possible.