The Best Miracle Tonic for Your Baby
When babies first come into this world, they are very vulnerable. They are clueless about the big world and are uncertain about everything.
Unable to express their discomfort through words, anything can make them cry. It is in these times that babies need that sense of comfort, safety and love. They need to be reassured that they are not alone, that someone is there to hold their hand and protect them. That is precisely what a "mother's Hug" does for these little bundles of joy.
A mother's hug is one of the most important things a baby needs and we should never underestimate its power. Its magical powers can work wonders to encourage right growth and development of a baby. Therefore, keeping this in mind,Huggies - one of the most trusted and loved brands by mums has launched Huggies Wonder Pants diapers with 'Hug-Fit' design that provides the comfort and care that babies really deserve. These diapers are inspired by a mother's hug and designed in such a way that it provides that comfort which is just second to a mother's hug.
Nothing can be compared to a mother's hug but Huggies Wonder Pant which is designed with special care promises to provide the comfort that no other diaper can provide!
Huggies has captured this power of a mother's Hug through a beautiful new video. Let us take a look at it.
The Sense of Safety
This video highlights one of the most important aspects of the relationship between a mother and a child. It documents that breathtaking moment when your little one enters this world crying because of the sudden chaos, and then is slowly but securely handed to the mother. The moment the baby reaches the mother, all sounds cease, and the baby rests peacefully on the mother's bosom, while tears of joy and happiness escape her eyes. It conveys a very vivid and strong message to the world, the message of the safety that lies in a "mother's Hug".
The Positive Energy of a "Mother's Hug"
A mother's embrace is the most precious gift from a mother to her little one. Why? Because Hugs have the power to erase any uncertainty in a baby. Children understand that when they have their mother's arms wrapped around them, nothing can go wrong.
The Healing Power of a "Mother's Hug"
This Hug not only has the power to keep the baby happy emotionally, but can also keep the baby healthy physically! Miraculous, isn't it? It not only keeps the oxygen levels of the baby right but also makes sure that the baby's heartbeat is regular. Also, the infant's immunity system grows stronger with every Hug their mother gives them!
The HugSpeaks Louder Than Words
Hugs communicate toa baby that their mother is around them. The physical presence of the mother in a child's life is vital for the baby to grow into a healthy and happy human being. Hugs convey the message that, "I'm there for you no matter what. Through every sad and happy moment, I promise to be with you." It is undoubtedly the most powerful tool of communication between a mother and her child.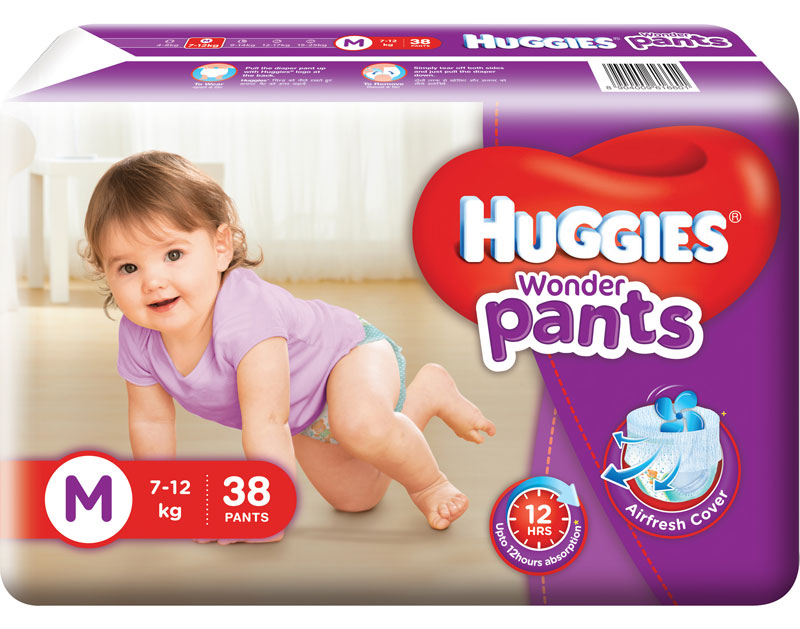 The First Step to the Strongest Bond
The video highlights the first momentin the creation of a magical bond between the mother and her child – that is the Hug. It is this Hug that lays the foundation for the future support from a mother to her infant. Whether they are teenagers or have already had kids of their own, a mother's support and love can never be forgotten. It is needed every step of the way. If your mum helps you in whatever you do, you know that you are invincible. Nothing can hurt you.
The Huggies video is a celebration of the love between a mother and her child. It shows that right from the start, the mother is the most important person in a child's life. It is only the mother who can stop the tears. As a child grows and things change, this bond continues to stay strong through ups and downs. It is a relationship which started with that firstHug, and a bond which keeps growing stronger with each