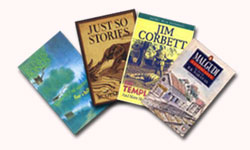 Harry Potter and Hardy Boys seem to be the obvious choice of most 12-year old boys, while Enid Blyton's Malory Towers and Nancy Drew's adventures draw favour with the fairer sex. But, besides these, there is another treasure trove - of contemporary Indian classics in English - lying obscure from the limelight.
Children in pre-teens who have just discovered the joys of reading need to be gently nudged to develop their tastes. The parents can do this by suggesting books and making it available to them from libraries. But for that the parents themselves need to be acquainted with children's literature. If the original classics are too obtuse for your child's grasp, then avail of the abridged and adapted versions. Dig out hidden treasures and open the world of books for them.
Here's some recommended reading of 'Indian' classics for you, to pass on to your children.
---
In this article
---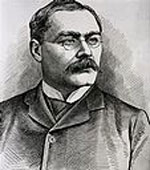 Rudyard Kipling
Though Rudyard Kipling was a Britisher, his literary works were highly inspired by and woven around India - the India, as he saw it. He was a prolific writer and has left a legacy of vast body of writings - novels, stories, poems and ballads. But to most, he will be associated with the children's classic, "Jungle Book" written in 1894. The present generation may associate the "Jungle Book" more with Walt Disney than Kipling, but they should read the classic to experience its magic. If anything, Walt Disney has helped popularize the jungle adventures of the skinny boy, Mowgli and his animal friends - Bagheera, the panther and Baloo, the bear.
Kipling's Kim, the adventures of an orphaned son of a sergeant in an Irish regiment, is also a good read. Several abridged versions of the original are available. Lesser known, but equally thrilling is the sequel, "Second Jungle Book" and "Puck of the Pooh".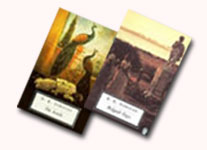 R.K.Narayan
R.K.Narayan's works find place among the best in world literature. He is the creator of the endearing character, Swami and the fictional small town of Malgudi through his first book, Swami and his friends. These tales bring to life the sights and sounds of South India. For today's city-bred kids, these stories are a brilliant exposure to the small town ways. They will enjoy reading about the games - climbing trees and stealing mangoes from farms - of the rustic children.
Narayan's books talk lovingly about old value systems - about grandmothers being central to families and banyan trees to a marketplace. In fact, an omnibus of his short stories and novellas would be a good bedtime reading. Other titles of interest would be: Malgudi Days, Bachelor of Arts, Under the Banyan Tree, Lawley Road and The Grandmother's Tales.
Ruskin Bond
Like R.K.Narayan, Ruskin Bond too brings alive a part of India. Having lived in the mountains of Dehradun and Mussourie, Bond writes nuggets on hill life with its gentle hill-folks. His style is very easygoing and imbued with an endearing sense of humour. His books and stories are full of descriptions of flora and fauna of the hills, the landscape, seasons and are peopled with interesting characters.
He has written more than 30 books for children. He wrote his first book, "The Room on the Roof", at the age of 17. The escapades of a small boy, Rusty in the series, 'Rusty and the leopard' and 'Rusty runs away' would enthrall children.
Ruskin Bond's writing can easily be a 'recommended text' for children who wish to learn good English.
Jim Corbett
Lot of authors like James Herriot and Gerald Durrell has written about their experiences with animals, a theme favourite with the children. But in India, it was Jim Corbett who penned his adventures in the jungle long before the wild shows of Discovery or National Geographic got there. His jungle escapades of hunting for man-eating tigers and leopards have captured the imagination of many.
He brings a keen insight into wildlife, especially the wild cats. After an adventurous existence, where he shot 10 man-eating tigers, he settled in Kumaon in 1917 and became a conservationist. He wrote about his wildlife experience in his works, 'The man-eaters of Kumaon', 'Man-eating leopard of Rudraprayag', 'Temple Tiger'. These are some of the finest wildlife writings you'll ever come across.