| | |
| --- | --- |
| | |
Things All Smart Parents Do for their Children
Parenting is a beautiful journey. You can make this journey even more beautiful with your smart parenting decisions. Let us take a look at the things all smart parents do.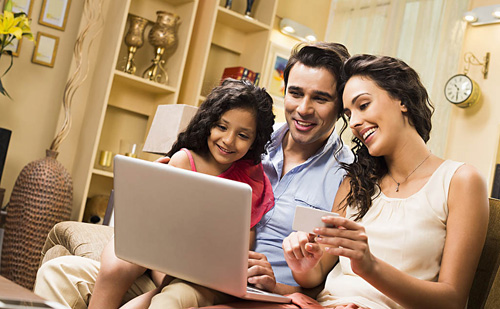 As a smart parent, you do a lot of things to maintain your child's health. You make sure that your child is immunized as per the immunization schedule.You take your child to the most expensive doctor and you don't even think about the fees.
You ensure that your child goes to the best school. You don't mind spending on coaching classes, stationery items, and gadgets so that the performance in school is not affected. You are actively involved in his or her life. You don't miss any of the school meetings or cultural performances at any cost.
You read the best parenting books and attend the top parenting classes to raise a well-mannered child.
You have enrolled your child in various hobby classes like dance, music, art, sports or more. You don't mind spending on such hobby classes as you know that encouraging extracurricular activities in children can certainly help in their overall development.
As a parent, to do all the above things you easily spend more than one lakh a year. This amount is negligible for you as you do it for your child's bright future. But, have you considered about their future in case of an unfortunate event? Have you thought how your child will continue with all the activities if you are not around? You can stay one step ahead as a parent and protect your child's future with an amount that is even less than a small healthy snack for your child. You can opt for a term insurance plan that protects your child's future in your absence.
Term insurance plan is a form of a life cover which provides security to your child and the family in case of an unfortunate event. You just have to pay a nominal fee of Rs.32.27/- per day for a cover of Rs.1 Crore. With the help of this amount, it will be possible for your family to pay away all the debt that is accrued by you and at the same time manage their future expenses.
Nowadays, for higher education either in India or abroad a lot of finance is required. Courses like engineering, doctorate, MBA are very expensive. Your child does not have to worry about the higher education in case you are not around if you secure your child's future today with a term insurance plan. It ensures that his or her dreams are not interrupted.
A term insurance can help your children and family to continue the comfortable lifestyle you provide them today. You are completely aware of their needs, so you can decide upon the amount that they will receive in case of unfortunate events. This decision should be based on the debts you have, the daily financial requirement of your family and future educational needs of your children. No problem is bigger than a financial problem. But if the right arrangement is made, your children will not face any kind of financial problem in the unforeseen and unpredictable future. It will provide you and your family with the peace of mind and a good sleep at night.
As a smart parent, you have planned every little step of your child carefully. Similarly, you also need to be careful about securing your child's future. Smart parenting is not only about raising children smartly but also about protecting them even when you are not around. Be the anchor of your child even in your absence. Let your protective shield be with your child forever in form of a term insurance plan to help your child grow up into a smart individual and lead a successful life.