| | |
| --- | --- |
| | |
How to Choose Best Ethnic Wear for Your Son?
Choosing right ethnic wear for children, especially for boys is not as easy as it seems. Here is a guide to choose best ethnic wear for your son.
Having a couple of pairs of traditional outfits in your son's wardrobe is a must. After all such outfits reflect the real essence of the Indian soil that he is made-up of. It is also a good way to develop love and respect for the traditional Indian outfits right from childhood.
India is a land of festivals and many occasions and traditional days are observed in schools every now and then. So, don't miss this opportunity to make your child wear outfits that reflect our rich Indian culture. Here is list of ethnic outfits to choose from.
List of Ethnic Outfits to Choose From
When we talk about choosing ethnic wear for boys we only think of Kurta Pyjama. But, there are some more variations of Kurta Pyjama to choose from. Listed below are few of them.
Bandi Kurta Pyjama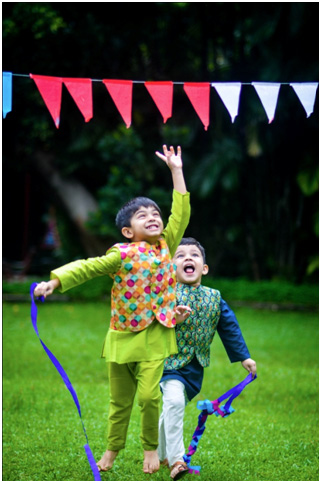 Bandis with cool prints paired with plain bright coloured Kurtas are quite cosy as well as eye-catching. So, grab such spectacular outfit for your little bundle of joy right away.
Short Kurtas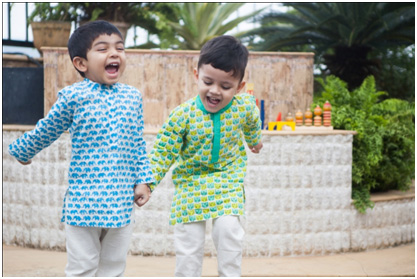 Short Kurtas enhance the style-quotient of the traditional outfits. They can be paired with jeans instead of traditional Pyjamas for a change.
Dhoti Kurta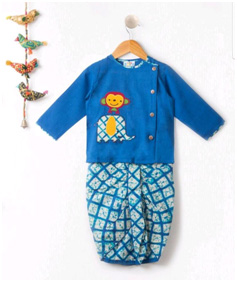 Making your little Indian wear Dhoti Kurta will add to the spirit of any traditional occasion that you are observing.
Traditional Kurta Payjama
Traditional Kurta Payjama can never go out of fashion and your little man will surely look stunning in it.
Ethnic Shirts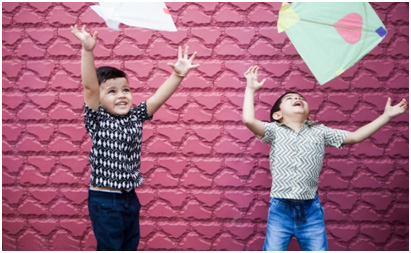 Ethnic Shirts go really well with a pair of jeans. They are perfect for your little champ for any occasion.
The above mentioned outfits will surely make your son's wardrobe complete. But there are few things which you must remember before you buy them. Let us take a look at the things to remember.
Things to Remember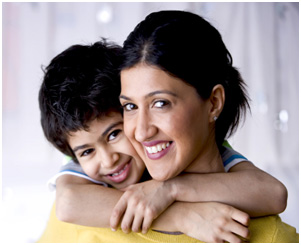 You must remember some things while you are buying ethnic wear for your bundle of joy. Skin of children is very delicate and they need top quality material which is as gentle as a mother's hug. Make sure that the clothes you buy are not made of any material that can irritate their skin.
As a mother when you need to be assured of quality while buying ethnic wear for your little wonder, you must always go for branded stuffs. Only branded traditional dresses can help your son feel the true essence of wearing ethnic outfits.
Buying branded clothes offers you peace of mind as you don't have to worry much about quality, comfort and longevity. When it comes to ethnic wear, one of the brands which will offer you such peace of mind is 'Kites Clothing Company'. They specialise in manufacturing unique range of ethnic wear like Kurta Pyjama, Bandi Kurta Pyjama, Kediyu, Short Kurtas, Dhoti Kurta and Casual Shirts for boys of age 1 to 6 years.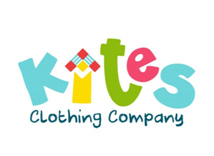 'Kites Clothing Company' brings to you this ethnic range by combining sheer joy of soaring kites and vibrant self- expression for the little bundles of energy. The quality of clothing is as pure as a mother's love. This company is nurtured by professional who have more over 6 years of experience in helping companies like House of Anita Dongre, Kewal Kiran Clothing and Melange Fashion House to flourish in the retail industry.
So, if you are looking for best ethnic wear for your little master, don't forget to check out the coolest range of ethnic wear for boys created by Kites Clothing Company by visiting their retail outlet at Inorbit Mall, Malad. To visit the Facebook Page of Kites Clothing Company, click on the following link:
https://www.facebook.com/kitesclothingco/