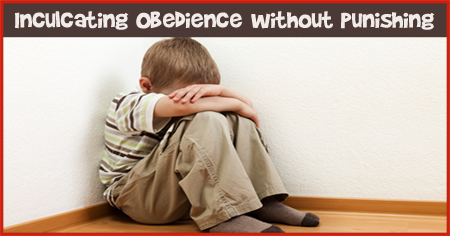 Punishments are not always necessary. By punishing kids you are only controlling them and not correcting them. Always punishing means refraining kids from right guidance. Your kids do not need punishments but they need your guiding hand. Find out how you can instil obedience in your kids without punishing them.
Punishment is the easiest way to bring the kids on the right track. But sometimes punishment can have deadly consequences. Kids are ego conscious and if their ego is hurt they can go to any extent. So it is very important to find out other ways to
make kids obey
.Here are some suggestions given, have a look.
Time Out
This is one of the best ways to make kids obey your instructions. When you find your
kids misbehaving
, take him away from that place and make him sit alone in a separate place and put on the timer. Ask him to sit quietly. This is not a
punishment
. It is a way to give your kid, time to ponder about his faults.
Walk Away
When your kid is fighting and is behaving oddly, just walk away from that place. If you scold him he will get what he wants, i.e. your attention. This will make him behave more awkwardly. So instead of telling him anything just walk away from that place. Try to keep away from him for sometimes. The moment he understands that you are ignoring him he will get his faults and will try to reconcile.
Tell Your Kids to Apologize
Instead of punishing your kids it is better to ask them to
apologize
. Make him understand that apologizing does not belittle anyone. Instead it helps in earning respect. But do not force them if they do not want to apologize. This will make him more arrogant and he will start misbehaving again. Tell him calmly to apologize and fix the issue there only. Do not nag with the issue thereafter.
Listen
Listen to your kid when he comes up with a problem. Instead of scolding him try to be in his situation and try to understand the situation. Do not punish him without knowing the matter fully. Seeing you listen to his problems will make him feel more secure and he will not be scared of sharing his thoughts with you. This will make you gauge the situation and take any necessary actions.
Look at Your Kids at the Eye
Eye contact is very important to understand your kids. If you find your kids hiding and not keeping eye contact with you, be sure that something is wrong. Talk to him directly by looking at his eye and bending towards him. If your kid is misbehaving and is disobedient then bent near him and ask him to stop all these nuisances. This will make him take you seriously. This acts as a serious warning to your kid. And he will be afraid to commit the same nuisances in future.
Proper Discipline
Instead of teaching disciplines to your kid by punishing them, teach them proper disciplines in private. You do not need to show to others that you are teaching the best things to your kids. Stop embarrassing your kids in public by punishing them. Instead make them understand their faults by discussing the issues to them. Give them the proper time to recover.
Make Your Child Follow You
Parents are the best models for kids. Kids love to walk in the footsteps of their parents. They try to imitate what they see their parents doing. So if you want to teach your kids proper discipline first try to be disciplined yourself. Do not expect your child to act wisely at the things which you do not do. Try to be an excellent example. Your child will follow you instantly.Punishment is not the only way out to
discipline children
. It is the love and affection that is needed to pacify a disobedient child. Nothing can be more fruitful than proper communication. So talk and discuss with your child and make him understand his faults.
How to make kids obey without punishing them? When is it necessary to punish kids? Why should parents avoid punishing kids? Discuss here.