Extra-Marital Affairs- by Gary Direnfeld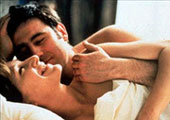 Many persons turn to an affair as a means of coping with a poor marriage. There are websites available to help married persons meet other married persons for such purposes. These websites cite statistics suggesting that since affairs occur in such great numbers, the behaviour is thus normal and therefore acceptable.

Well, that's just evidence of 'stinkin thinkin', or as psychologists would say, cognitive distortions. (A cognitive distortion is the lie we tell ourselves to convince ourselves that something is OK when clearly it is not.)

There are two kinds of affairs, emotional and sexual. In both instances, the person breaches a sacred trust with their marriage partner. They go outside the marriage to share intimate feelings or sexual behaviour. By definition, affairs are secretive and deceitful. They are fully withheld from the marriage partner. They are a betrayal of the trust that forms the basis of all marital vows and monogamous relationships.

Affairs, as a strategy for coping with a poor marriage, do not work. They undermine the integrity of the marriage and the individuals involved. There is tremendous damage done to the sense of trust between the partners that may never be recovered. Further, the individuals involved have compromised their personal integrity and must live with that very serious blemish for the rest of their lives. This is a heavy personal burden knowing they have acted deceitfully and are now untrustworthy when trust matters most.

In addition to the impact on the marital partner and the individuals involved, children also suffer. The children are witness to the indignity suffered by the parent and they too experience betrayal. Children expect their parents to act properly as role models of virtue and moral behaviour. We teach our children not to lie or deceive. However, affairs are the very opposite of this teaching and hence significantly undermine the relationship and parental authority of the parent having the affair.

Some parents defend their behaviour, falling back on the excuse of a poor marriage. Yet, we teach our children there is no right way to lie or hurt another person. As a result of an affair, a number of parents lose the relationship with their children. Marital fidelity is a line in the sand that cannot be crossed without serious consequences.

If you are experiencing marital problems, do not add to them with an affair. Follow this protocol:

1. Speak with your spouse. Discuss openly and honestly the difficulties you are experiencing in the marriage.
2. If you cannot resolve matters between you, seek outside help together. This can include a family member, trusted mutual friend, clergy or counseling professional.
3. If you then cannot resolve matters, you may consider separation or divorce. If children are involved, consider mediation to resolve ongoing parenting plans.
4. Consider intimacy with another adult only after you have first separated or divorced. If you have children, such intimacy should be handled with caution and sensitivity to your children´┐Żs adjustment to the marital separation.


Not all marriages work. How the break-up of a marriage is dealt with will have profound implications for resolving matters amicably or with further conflict. It will also determine parents´┐Ż future relationships with their children and even grandchildren.


So if you're thinking of having an affair, think again.

Gary Direnfield
Feedback on article
Name:
Karin
City:
San Diego
Comments:
hummm.....when I read certain things I wonder if the person who wrote it has been there, done that, etc. Somethings can only be truely understood if you have experienced it yourself. :)
Name:
Gary Direnfeld
City:
Dundas, Ontario
Comments:
Hi Karin, I am the author of the article. I have not had an affair as my experience. However, I am a social worker and provide marital and family counseling. As such, I have seen countless couples, families and children hurt by a parent having an affair. The simple rule is, end the marriage before contemplating another sexul or intimate partner and be aware of your children's readiness for your dating... Best, Gary Direnfeld www.yoursocialworker.com
Name:
rajendra singh rajput
City:
bareli[raisen]
Comments:
i want truth love.
Name:
Riz
City:
Mumbai
Comments:
Extra Marital Affairs are a MUST! I mean, can u eat the same daal rice everydayNULL C'mon guys, life needs variety. An occasional biryani wont do any harm.
Name:
gannesh
City:
sheela
Comments:
Extra-Marital affairs are o.k when things are manageable at both ends and keep every one satisfied and happy.so for me extra marital affair could be a good one to explore other possibilities
Name:
yusni
City:
tasikmalaya
Comments:
extra-material affair are o.k when things are manageable marital affair could ends and keeps every one and happy. so for me extra marital affair could be a good one to explore other possibilities
Name:
veeran
City:
chennai
Comments:
HI Riz,Yusni,gannesh Imagine ur wife having extra marital affair..see if this kind of variety works with u ppl..enjoy..
Name:
neelam
City:
bombay
Comments:
i agree wid veeran at same time i believe life needs varieties so y get married taste all varieties then settle for one taste wot say riz,yusni,gannesh
Name:
d
City:
Arlington
Comments:
Well, I did it, I cheated on my husband while married to him. I did come out with the truth and told him everything a month after I did it, I told my husband to leave because I couldn't bare the fact and have him living with me, I was so mad at my self becuase I fell in love with this person. So, no I need someone's advise on who I should stay with I love them both and I cannot decide and they are making me decide on Friday, and I just rather be alone then to having to chose between them.
Name:
satish
City:
delhi
Comments:
having an affair outside the permissible limits of marriage is o.k. if you are able to keep certain limitations for yourself and are able to give justice to both your relationships. we get to live only once therefore we should live life to its fullest enjoying each & every second of it.
Name:
sacha
City:
los angeles
Comments:
I am involved with a married person, who I am in love with. The other person has two children one is only a few months old. How do you know if they love me or if it is just about the sexNULL Do people fall in love with the other person (not the spouse) Do they keep having the affair for many years or am I being a fool in loveNULL
Name:
iain
City:
london, england
Comments:
I think it's fine for anyone to have an affair, if they accept that when they're found out, their stable relationship which they rely on every day, will be over. Under those circumstances only, sure, they can go ahead as adults fully accepting the risk. When they're found out, they shouldn't complain or whine--just say sorry, pack up, and go.
Name:
HANDS DANA 1
City:
CLEVELAND
Comments:
IT SOUND TO ME LIKE MOST OF THE PEOPLE THAT LEFT FEED BACK HAVE NO MORALS. ABOUT A YEAR AGO I FOUND OUT MY HUSBAND HAD AN AFFAIR. THIS NEWS TOOK THE BREATH OUT OF ME. BY THE TIME I FOUND OUT IT HAD ENDED 2 DAY BEFORE. SO I SAY TO ALL U CHEATS WHAT GOES ON IN THE DARK WILL COME TO THE LIGHT. MY HUSBAND DARKNESS CAME TO LIGHT THROUGH A CELL PHONE BILL. JUST BECAUSE YOU YOU DON'T HAVE A DETAILED BILLING COME TO YOUR HOME ,IT'S ALWAYS ONLINE. MY HUSBAND AND I HAVE BEEN TOGETHER FOR 19 YEAR (I AM 33 AND HE IS 34), TODAY I LOVE HIM, AND AM IN LOVE WITH HIM. IF WE AS MARRIED PEOPLE TALK TO OUR BETTER 1/2 MORE... WE COULD WORK THINGS OUT AND STAY TRUE TO OUR LOVE.
Name:
Jennifer
City:
Sioux City, IA
Comments:
Obviously most of the responses are from people with no morals or value. Marriage is sacred and it is a sad thing that so many people have devalued it nowadays. If you want to be with more than one person, it is plain and simple don't get married or if you are married, get a divorce. My husband had a couple of affairs, the last one I found out about and I divorced him faster than you can say "Eat your cake!" We were married for 11 years, together for 13 total. I had been with him since I was 17 years old. We had three beautiful children ages 10, 7, & 2. The older two want nothing to do with him anymore. They know what he did, he made it much too obvious. Now, he is suffering the consequences. Living with a person who cheats on him all the time now. Hee hee hee!! What comes around, goes around. So, please do try to make the best choices for your life and espically think of your children first!
Name:
nupur
City:
delhi
Comments:
well well well ... i am married with 2 kids and few months back , i found my husband very much emotionally involved with one of his female relative .i dont know whether it was physical also or not . while i wanted to be the most important person in his life so i was very much shocked and fighed a lot . my husband was not ready at all to listen anything against that relative . he used to beat me and i really suffered a lot in all of this process. i pointed out all of the incidents that took place in my presence to his and my parents . although his parents defend him by saying that she is a relative . but that forced both of them to be in a limit . i am sure one thing that it was definitely more than a normal relation . now i am leading a good life with my same husband but dont have any respect , love or trust for him because he tortured me for that relative as much as was possible for him at that time. she also enjoyed my humiliation by my husband . now tell me how can i trust my husband , to whom i loved very much and who used to beat me JUST FOR A THIRD PERSON . SO MY husband ruined the all trust of our 5 years long marriage . now i also feel insecurity .. how should i trust my husband i am not capable to understand.
Name:
Dishan
City:
Jakarta
Comments:
I read all the comments. All about husbands cheating wives. My story is different. I am married for 13 years,had one son. First six years of our life was normal and happy. later her attitude started changing. my work place is far from home and come home only on weekends.All her attitude changed after I bought a computer for her. She started chatting with guys and even become naked in the web cam. I came to know this recently while using her mobile phone. The messages in the inbox and out box was all about sex. At the same time we are sleeping in different rooms for the last seven years and she dont even allow me to touch her.I am totally frustrated. No love and no sex for seven years. I still love her and do my best to make her happy. but she never show any sign of love towards me. We are still living as normal couples in front of all relatives and friends. i am doing this only for the sake of my son. I dont want him to suffer beacuse I love him very much. But i am tired of suffering all this and now looking for some extra marital relationships or cyber sex just to satisfy my biological needs. tell me am i wrongNULL
Name:
Sanya
City:
Thailand
Comments:
I seriously doubt your story Dishan. I don't know of any normal human being who can live without sex for 7 years. Why are you still in this relationship if she hasn't shown any interest in you for the last 7 years. And if your wife is getting naked and chatting with a whole bunch of guys over the internet you have all the more reason to divorce her. Cut the crap about loving your son and that is why you are still in this relationship because if your wife is busy getting naked and chatting with other men I doubt very much she takes any interest in her child and also is she a good role model for your son. Somehow what you say doesn't add up! And last but not least. Affairs are not the solutions to marital problems. If you seek interest in someone else...end your current relationships first and then embark into another one...this is just my 2 cents!
Name:
saumya
City:
muscat
Comments:
hi i did read all the comments from u guys now let me know some thing,i am married for 4 yrs have got a baby 2 yrs old.since the begining he is not interested in sex i had to force all the time.now it's become more we don't have sex only for no reason i really feel very frustrated i feel it's normal to a person to feel like having sex with her husband,now a days i am doubting is my hubby is having any relation outside i have heard that it's not possible for a person to stay without sex NULL i am a good looking lady now i am 27 yrs and he is 40yrs.i really like to have sex but he is not bothered if i go near him also he will tell i am feeling sleepy and all.now a days even i don't go near as i feel he doesn;t love me even my love for him has becoming less day by day.pls guys can any one help me how i deal with this situation.pls..pls.. help.
Name:
rahul
City:
banglore
Comments:
hi this is rahul, right now i'm single guy, my wife and i live seperate, becos of some problem , she is not able to satisfy me during sex, so now we both are living separate, looking for any one for sex.
Name:
Ajay
City:
NewYork
Comments:
Well I am not against extramaritual affairs. But I am against breaking trust. I&acuted say, there should be a great punishment then death sentense for breaking trust. If extramaritual affairs are kept with mutual consent to your spouse, (becoz some people like it), then there would be a better world, I still remember, when my first wife, told me, she don mind, if I maintain an xtramaritual affair, that was the day when i started seprating from my wife. Even today also, I know that we got divorced, not becoz of her exboyfrnd issue, but becoz we were not on same frequency. Again I&acuted say don break trust, do whatever you feel like doing but do in trust, so that atleast second person also knows what heshe has to do.
Name:
Paolo
City:
Bangladesh,Dhaka
Comments:
i wish, i were not in this perplexed situation, but i am afraid that my future wife can do extra marital affair because i feel, i am not physically strong enough to appease my wife, which would lead her to follow that sinful but necessary path. i am 20 and unmarried.
Name:
kanakaveni
City:
punjab
Comments:
i had an affair with my male friends and it was terrific meant!!!!
Name:
prem
City:
dubai
Comments:
hi i wanna have an EMA as my wife is having one on mutual concent can any one help me
Name:
prem
City:
Dubai
Comments:
i want to have an extra marital affaire as my wife has agreed to it as she cannot satisfy me in bed i m 28 and m ready to have relation with any age group lady in dubai .you people can help me please send me a request if any one is keen on it .
Name:
Sharmine
City:
Singapore
Comments:
You people are crazy, uncivilised and immoral bunch!
Name:
IR
City:
Mumbai
Comments:
How do you define infidelity or and EMA? My husband constantly travels on work. He became close FRIENDS with an airhostess and did not tell her he was married nor did he tell me about her. He would often make business trips around her flight schedules and even introduced her to many of his friends and told gave them the reason of a failing marriage... all this while I thought we were reasonably happy. One of his friends finally told me about it and I am heart broken. He stopped talking to her, but still maintains that they were only close friends... but then, why lie to about his marriage??? Can I trust him?
Name:
Rocky Fernandes
City:
Mumbai
Comments:
hi samyaneelam
Name:
vikas
City:
sohar
Comments:
hi saumya from muscat, i am here to help you....vikas
Name:
Alamgeer
City:
Delhi
Comments:
saumya City: muscat plz be friendly with me i can hel you to short out your problm.. tk cr n keep ur faith alive in God
Name:
Miya
City:
Bangalore
Comments:
Pls friends, dont mess up with ur personal relationships by getting into extra marital affairs. Trust God, ur partner n urself......
Name:
ansh
City:
mumbai
Comments:
Hi ir, I understand ur issue, mail me , i will sort out this issue. just trust me and mail me ansh
Name:
Md.Ariful islam
City:
Dhaka
Comments:
I am in big problem.After breaking my relation i can not will i undergo marriage.i think girls are cheater.what can i do now?
Name:
Skhumaress
City:
Pretoria, RSA
Comments:
I am in a affair. I am enjoying it and it has brouht so much joy to my marriage. My husband is not aware of it. He has cheated on me before but I found him out before a lo happened.
Name:
raj
City:
singapore
Comments:
what evar u ppl do ,have to pay the price one day or u get paid. good luck
Name:
Oswald
City:
Colombo
Comments:
I see extra material affair is harmless as long as you make it harmless to anyone. i believe in &quotliving for the moment&quot cuz no one know what will next friction of second will turn out to be. So guys life for the moment...
Name:
Pushpa
City:
dubai
Comments:
I met my childhood friend after 20 years (whom I was suppose to marry), he claimed he was still in love with me, I was never for an EMA, I wanted to see a woman who had EMA, and slowly, his attention, love, caring, possessivness, got me to be the woman I wanted to see. I with this person from last 5 years, he is extremely loyal towards me in many ways, but I wonder what will this lead to, i want to get out of this, but i just cannt, I was the one who would lecture others on such issues and today I am into this, it hurts,
Name:
Hamal
City:
Ahmedabad
Comments:
For change from normal daily routine EMR Extra Marital Relations are wounderful thing. One must enjoy this aspect of LIFE.
Name:
sally
City:
Lincoln,ne
Comments:
my husband and i are living in different homes &quotseperated&quot some might say, But the communication and hanging out and talking about the future (budget, working on our marriage so on and on and on) come to find out about an emotional affair that&acute s been going on for a month. Because we live in different places does this make it right???
Name:
dfhdfh
City:
dfghdfh
Comments:
jfgjgfh
Name:
tina
City:
delhi
Comments:
Plz. send me some solution about my problem i love my husband so much but after living 57 days he left me and went to abroad that time i was totally alone there was no one for me to care and support that time i met with my college friend we felt very close to each other within few days because of this i did not response to my husband&acute s calls i totally ignore my husband and my husband starts doubts about me and at the end my relationship with my husband breaks down as a result there was divorce now i am going to marry with that person who wasv coming in my life and who was responsible for my divorce but from my heart i feel that i really love my husband since today he is facing a heart problems in abroad and i feel very guilty about all that which i had done plz. tell me what i have to do now but my marriage was love marriage and inter cast marriaage my parents was against my marriage i forced them about it and they agreed but when my marriage breaks down then my parents with me to support for divorce they are happy by my divorce but my soul and my heart now feels that i have done wrong with that person who loves me( my husband) plz. give me some solution what i have to do now plz. help me
Name:
Sanjeev
City:
delhi
Comments:
Dear Tina, Some time we do and dont realise,it not only with you happen with many but as I think you did blunder but chances are are always there talk with him and try to know all facts and reunite if your soul alow you provided he still loves you. best of luck
Name:
Sanjeev
City:
delhi
Comments:
Dear Tina, Some time we do and dont realise,it not only with you happen with many but as I think you did blunder but chances are are always there talk with him and try to know all facts and reunite if your soul alow you provided he still loves you. best of luck
Name:
Vipin
City:
New Delhi
Comments:
Tina, now this is very very critical situation.. you need to act but before that you need to think nd re think,, study. Apne dil ki suno yaar.. Woh kya kehta hain? Youre the one who is into real problem nd you only can find out a solution for the same. All you need to do is,, Juz listen your heart :) Best of luck to your future :) Regards, Vipin Soni
Name:
extralove
City:
chennai
Comments:
I am looking for extra love, i love music,dance, slim figure girls my wife is just oppsite. I looking married woman or girls for extra love
Name:
extralove
City:
chennai
Comments:
Hi Saumya, we are sailing in same boat come to chennai we have active fcuk
Name:
rohit kumar
City:
RANCHI
Comments:
HI i am rohit 22 years oldi want to make relationship with unsatisfied married women for fun.so plz suggest me.
Name:
Ankur
City:
HARDWAR
Comments:
I LIKE A GOOD RELATION A MARRIED WOMEN BCAUSE SE KNOW THAT WHAT IS THE TOUCH OF MEN
Name:
Dillan
City:
London
Comments:
Life is to live once, so have no regrets. If you feel like an EMA then go for it but make it discreet and preferably with a married person. Zinda Dil.
Name:
Hamalkumar
City:
Ahmadabad
Comments:
Life is a beautiful gift of creater. It is for joy an joy of beauty. Creator made beautiful females for people like me who can enjoy her beauty from all aspect. Though I am married I am astrong believer of Extra Marital Relations. I love to have feed back from married women.
Name:
jakandang&acute o
City:
kisumu
Comments:
i tend to believe we do get married because of love and in my words if i define love is patient,kind and never rude it hopes believe in everything so as marriage couple they should sit down and discuss on what gets one to have the extramarital affairs if its because your spouse lacks something the other one has or has a weakness then your should discuss on how to achieve or improve the weakness