Raising Children Topics..
Safety Strategies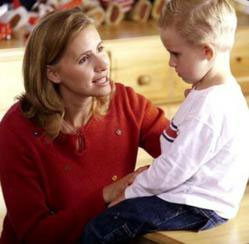 Children are very easy targets for kidnappers. They can easily be lured by the kidnappers. If children are taught to be on guard at all times and are taught some basic precautions, then they can be protected. Here are some points which should be taught to the children.
Everyday, children all around the world get abducted by ruthless kidnappers. How safe are your children? You can't be around your children all the time and there is a limit to how much is in your hands. Here are ten points that you should teach your children, to make sure they stay protected.
Make sure your child understands the concept of kidnapping, and that he stays away from strangers. Your child should never accept sweets or anything to eat from a stranger.

If you are running into a shop leaving your child in the car, even if there is a chauffeur you should tell your child to be careful. Make sure all doors are locked and the windows are rolled up.

If your child is home alone, he should never answer the door, even to someone he knows. He shouldn't bother to even see who is at the door, so take your key with you.

If you child answers the phone and someone asks who is at home, your child should never say that they are alone. He should, instead, say you are in the bathroom, and should take a message.

Your

children

should never be given the liberty of walking out of the house without taking your permission and telling you exactly where they are. If they are going to a new friends place, accompany them the first time. Don't send them with

children

whose parents you have not met. This is, of course, for younger

children

.

If they ever get separated from you at a store, they should just go to the nearest cashier and wait there.

Carry an up-to-date photograph of your child with you always. If you child gets separated from you in a store, you can show the photograph around and try to find him. Also, in the event that your child is missing, the police will be of more help if they have a recent photograph to go by.

If anyone tries to drag you child into an alleyway or into a car, he should scream. If he is carrying something in his hands, like books or marbles, he shouldn't try to hold on to them. Instead, he should scatter them about.

If a car pulls up alongside your child and he does not know the driver, he should move away from the car.

Enroll your

children

in a judo or

karate class

.

You may also be interested in:
Back to Previous Page | More on Raising Children Index
Discussion Forum - Recent Posts

Everyday, children all around the world get abducted by ruthless kidnappers. How safe are your children? You can't be around your children all the time and there is a limit to how much is in your hands. Your children should never be given the liberty of walking out of the house without taking your permission and telling you exactly where they are. If they are going to a new friends place, accompany them the first time. Don't send them with children whose parents you have not met. Do you think educating your child about kidnapping will help him to be brave and bold?


Anjali
Yes I think it very important to educate the child about kidnappers and also not to speak to starngers!...

view more >>

DISCUSSION FORUMS ON
Articles
RE:Lessons From Children
hello editor,
sometimes its right, and sometimes its wrong also, childre ... - anudas read >>

RE:Lessons From Children
hello editor,
the adult definitely learn lots of things from kids, and n ... - ajinkya read >>

RE:Lessons From Children
hello editor,
kids are very innocent and they dont know who is smart per ... - niraja read >>

RE:Lessons From Children
hello editor,
sometimes its right to say we adult learn from childrens a ... - umesh read >>