Raising Children Topics..
What parents are currently discussing?
Antibiotics and Children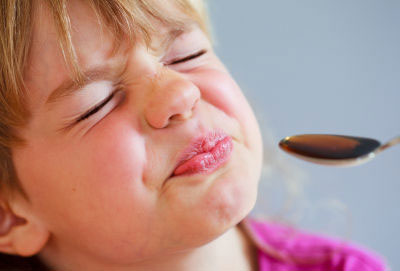 Antibiotics are now used commonly. Some parents self medicate antibiotics to their children which is actually harmful. Indiscriminate use of antibiotics has led to developing of more resistant strains of germs. Read the following tips before giving antibiotics to children.
Antibiotics have now become one of the most often prescribed drugs for children's diseases. Their use has become so common that not much thought is given to their need for use, their side effects and precautions to be observed during the treatment. These are extremely important drugs in the therapeutic armemeterium and have a definite place in the majority of childhood infections. However their indiscriminate use has to be totally avoided, as this has been a major factor in the development of resistance of germs to the antibiotics. Such organisms are likely to be more difficult to treat, thereby increasing the cost, duration and side effects of drugs used.

Tips while giving antibiotics to children
Do not be tempted to start the antibiotics by yourself and always consult your doctor before doing so. Unwarranted use of these drugs can mask your child's symptoms partially; delay the exact diagnosis and his/her recovery. Antibiotics need to be chosen specifically for individual germs and illnesses and your doctor is the best person to decide so.


Many illnesses like simple coughs, colds, mild diarrhea, skin infections tend to run a self-limiting course of about 3 to 7 days. A great majority of these do not need antibiotics. Adequate rest, fluids, balanced diet and mild painkillers are good enough for your child.


Stopping antibiotics before the recommended duration of treatment is counter productive in the long run, even if your child feels and looks better. By doing so, he/she may need a more potent antibiotic for a similar illness and perhaps a costlier one too.


Do not rely on other children's symptoms or earlier episodes to start the treatment. Childrens symptoms vary based on their age, types of germs causing illness and their own individual differences.
Do not be tempted to use partially used or left over suspensions or syrups of antibiotics. These tend to deteriorate on storage. Always check the label for instructions before use. If you are using suspension, shake the bottle vigorously before use so as to deliver a uniform concentration of the drug every time.
Dispersible kid tabs are convenient, easy to use (dissolve easily), have less chances of wastage and have minimal chance of dosing errors.


Avoid giving antibiotics on a full stomach or with milk or antacids. These may hamper the absorption of antibiotics from the stomach.


Many antibiotics (ampicillin, amoxycillin, etc.) cause mild side effects such as abdominal discomfort and occasional diarrhea. These are usually transient, subside gradually on their own and are no reason to discontinue the treatment.
Inform your doctor before hand if your child or family has a history of drug allergies, eruptions or asthma or G6PD deficiency. This can help your doctor greatly to plan your child's treatment appropriately.
Watch out for any unexpected or unusual reactions while the child's on the antibiotics. Inform your doctor immediately if the child develops severe itching, swelling of the body or dark urine.
Good compliance to the instructions with a watchful eye on the potential side effects would be important key factors to anticipate desirable results from the antibiotic usage in children.
Back to Previous Page | More on Raising Children Index
Recent comments (9 comments)
Name: ciprian
Country: Romania
Hello, Be caereful with antibiotics on children ... there may be adverse effects. Read this article to see ... http://about-health-p roblems.com/an tibiotics-in-children/ I hope this is useful!
Name: Ranjana
Country: India
hey thats really a great information.
Name: dancing mama
Country: USA
good article. also remember too much of certain antibiotics at a young age can lead to stains on permanent teeth. whitening methods don't always help!
Name: Geetha
Country: USA
my son has had antibiotic since he was a baby. but now i am trying to switch to homeopathy. i was wondering if there was more information about homeopathy and ayurvedic treatments as well. thanks
Name: Deepak
Country: Canada
hi, i would like to know of solutions (antibiotics) that kids would love to take. have you come across any popular flavored solutions?
Name: Kylie
Country: Australia
good article, just wondering if antibiotic treatments can hamper the child's natural bacteria.
Name: Penny
Country: India
very informative. my baby gets a severe reaction to antibiotics - rash, diarrohea, vomitting. thanks to your article, i will test him for g6pd
Name: Lolo
Country: south Africa
hi, thank you for your article. i have a question please. i am currently giving my son an antibiotic 2x a day. some of the fever and pain medication makes him a bit sleepy. the other night he fell asleep at 6pm and i woke him at 8pm to give him his second dose of antibiotics for the day. my mom recons that you should not wake a child to administer medication. i only do this when he is using an antibiotic, because if you do not give it as prescripbed,you run the risk of making him immune to it the next time he might need to use it. please let me know what you think. thanks. lolo
Name: ajay
Country: India
this is very good i prepare project on antibioctics



Stay at Home Dad Video
Discussion Forum - Recent Posts
Are you giving too many antibiotics to your kids? Are you overzealous with your child's medication? Do you know about the ill effects of antibiotics?

view more >>
DISCUSSION FORUMS ON
Raising Children
Good Maid agency
I am looking for a good maid agency in Gurgaon. Please Suggest ... - shilpi mathur read >>

Raising Children
I agree with you. Teachers play a very big role in raising children. In fac ... - Rishabh R read >>

After school activities for Kids
" Hi Sowmya!
I completely agree with you! I enjoy many after school act ... - Gaurang Mishra read >>

Mother is the first teacher!
It is true that every parent wants their kids to be the best. Recently an e ... - Gaurang Mishra read >>